Cotton, jute advisory panels axed
Reason: 'Need for a leaner government machinery'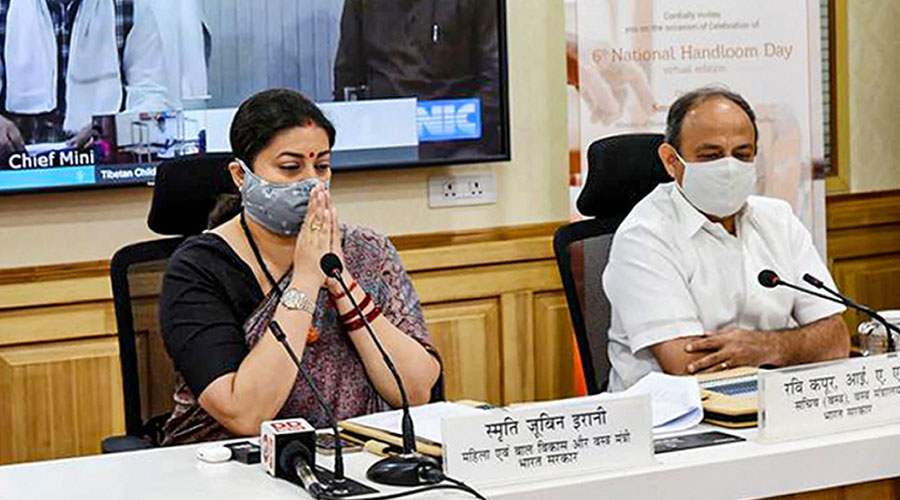 ---
---
After abolishing the advisory boards for handloom and handicrafts, the Union ministry of textiles has abolished the three remaining advisory panels for cotton, jute and powerlooms.
The wording of the notifications dated between August 3 and 4, give the same reason: "In consonance with the Government of India vision of 'Minimum Government and Maximum Governance', a leaner government machinery and the need for systematic rationalization of government bodies."
The terms of the members of all these boards had expired more than three years ago. The term of the Cotton Advisory Board members were extended although ministry officials have not clarified if the terms of others were extended too. Only the advisory boards have been abolished.
Textiles secretary Ravi Capoor did not respond to queries on whether any institutional platform would be offered for cultivators, manufacturers, traders and scientists to offer their advice for policies that affect the sector.
Rajeev Jaiswal, a former jute mill owner and peasant leader from Bihar's Katihar, was inducted into the Jute Advisory Board in 2016. He told this paper that he was unable to make any impact on policy. "The cost of cultivating jute is much higher than the price a farmer gets for it. Through the Jute Krishak Seva Swawlambi Samiti of Araria, we organised public hearings of jute cultivators with several district collectors in Bihar. In the board meetings too, I raised our demand for rate fixation. Low and uncertain prices is the biggest bane of jute. Earlier the cotton industry procured several of our products, but now they have stopped too."
In 2017, Jaiswal got a loan to save his ailing jute mill, which finally shut down in 2018 after it became unviable.