When govt plays Dr Diktat
FIR on Ganga Ram hospital for 'reporting positive cases'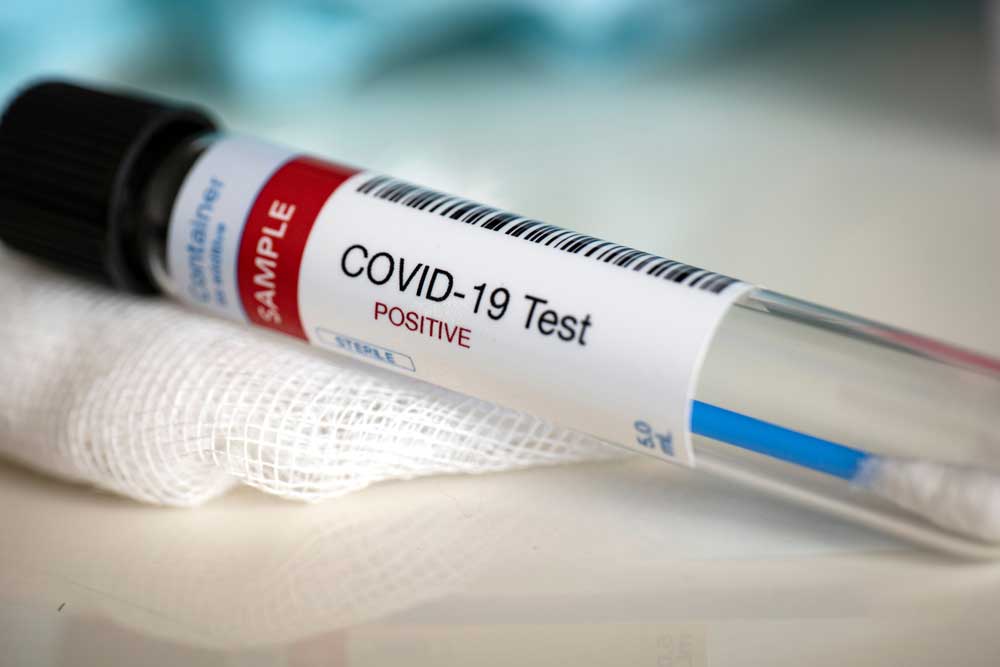 ---
---
At his emergency department at 1.20am on Friday, Dhiren Gupta, a paediatrician at the Sir Ganga Ram Hospital here, learned that a government diktat would prevent him practising medicine the best way he could.
A 12-year-old boy with high-grade fever, breathlessness and an altered state of consciousness, Gupta knew, needed to be tested immediately for the coronavirus. But the state government had suspended the hospital's testing licence.
"Is this a joke?" Gupta later wrote in a message posted on social media and shared with fellow doctors.
Hours earlier, the Delhi government, which had designated Ganga Ram as a Covid-19 hospital, had ordered the hospital to stop testing for the coronavirus.
The boy, brought by his parents to Delhi from Bhind near Gwalior, also had diabetes. Gupta faced a dilemma. If he asked the parents to approach another hospital, he feared, the boy's condition could deteriorate and he could even die along the way.
But at Ganga Ram, without a coronavirus test, Gupta could not correctly assign the boy even an appropriate bed. If the boy was Covid-19-negative, he had to be allocated a place in the hospital's non-Covid zone but if he was positive, he ought to be kept in a Covid-19 zone.
Without the test, the hospital viewed the boy as a suspected Covid-19 patient and assigned him Covid-19 care facilities. In case he was positive, placing him in a non-Covid zone would put healthcare workers and other patients at risk.
"The costs of care in a Covid-19 ward are higher – and unnecessary, if he is negative," said Gupta, who is among many doctors at government and private hospitals across Delhi who believe Ganga Ram was punished for its efficient testing.
Delhi state authorities on Friday filed a first information report against the hospital saying it had not used an app that is mandatory for testing facilities. But doctors at the hospital believe the institution has been penalised for reporting large numbers of positive cases.
Amid India's growing coronavirus epidemic, Mumbai and Delhi have emerged the hardest-hit cities, accounting on Saturday for over a third of the country's 115,942 patients under medical supervision and over a third of the country's cumulative 6,642 deaths.
"The FIR is intimidation. For some reason, they don't want high numbers to show up," a senior doctor at the hospital told The Telegraph.
"This is a highly infectious virus and this city has a high population density – why should large numbers be questioned?"
Many doctors suspect the state government does not want to concede the size of the epidemic.
"There are very strict guidelines – tests cannot be done easily – some labs have been given showcause notices on showing high positivity," a senior faculty member at a central government hospital wrote in a confidential note to another doctor.
Delhi chief minister Arvind Kejriwal said 36 of the 42 Covid-19 testing labs in the city were functional and the rest were under investigation for "irregularities". Kejriwal also advised asymptomatic people not to come for testing.
The FIR against Ganga Ram has angered doctors. The Delhi Medical Association said it "strongly condemns this act of threatening and intimidating healthcare workers".
It added that doctors across Delhi were already overworked and overstressed during the pandemic, and the state government was "unnecessarily putting pressure on healthcare systems".
Many doctors argue that who to test is a medical decision based on the circumstances of specific patients or their contacts.
"There are certain situations that would require testing even asymptomatic patients," said a government doctor who requested anonymity.
In a webcast on Saturday, Kejriwal said his government was working to break the "mafia" that is allegedly black-marketing hospital beds during the crisis.
"We will need time to break this mafia. A few hospitals in Delhi have become so powerful, they have contacts inside every party up to the top," he said.
"They've threatened not to take corona patients, do what we may. I want to tell them that you have to take corona patients. Your hospital was not made to make money, but to serve the people of Delhi."
Kejriwal's statements follow anecdotal accounts about several patients failing to find beds in the city's hospitals. The state government has ordered 20 per cent of all beds reserved for Covid-19 patients, with exceptions made only for a few speciality hospitals.
Hospitals have also been asked not to admit patients with mild or no symptoms.
Doctors at private and government hospitals said the demand for beds comes not just from the rising numbers of coronavirus patients but also from patients in panic.
"It is our responsibility to explain to Covid-19 patients that most of them will not need any hospital care – they can stay home and get better," a senior doctor at a private hospital said.
Public health specialists say the anecdotal accounts of patients being denied admission should have been wakeup calls for state authorities to develop hospital resource and inventory management systems.
"There could be instances of clusters of preventable deaths due to failure in supply chain management of essential services such as ventilators," said Oommen John, a public health specialist at The George Institute for Global Health, New Delhi.