Video & telling threat
Principal kicks up dust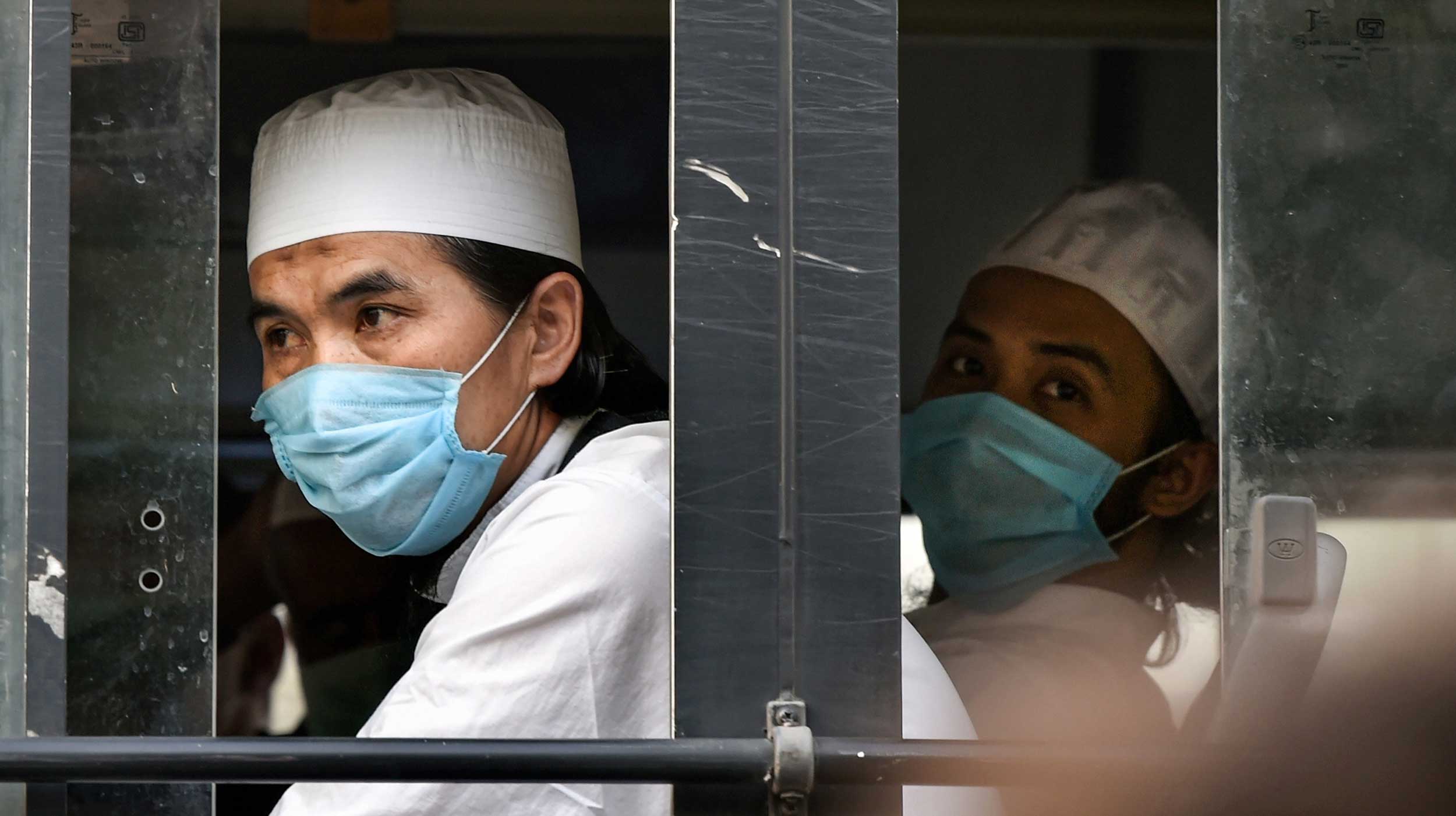 ---
|
Lucknow
|
Published 05.06.20, 08:35 PM
---
When a Kanpur medical college principal released a video in April badmouthing Tablighi Jamaat members quarantined in her hospital, the unexpected move by a doctor and public servant had caused widespread shock.
That astonishment gave way to knowing nods in political circles on Friday when she publicly threatened to resign after reportedly being handed an unwelcome transfer to Jhansi, claiming she had been "in the race for" a coveted Lucknow post.
Arati Lalchandani's outburst prompted insinuations that she had been promised a plum posting if she maligned the Tablighis, but had now been punished for going too far and criticising chief minister Yogi Adityanath's handling of the matter at the instigation of a purported political rival.
Lalchandani, principal of the Ganesh Shankar Vidyarthi Memorial Medical College, has denied that anyone promised any post to her. She alleges that a second video that purportedly shows her criticising Adityanath is doctored.
However, after reports suggested she was being transferred to the Maharani Laxmibai Medical College, Jhansi, Lalchandani had told reporters: "I'm not going to accept this transfer. I'm anyway in the race for the post of vice-chancellor of the King George's Medical University, Lucknow."
She added: "My tenure at the (Kanpur) medical college runs till September. I have refused to accept the transfer. I shall prefer to resign if forced to shift."
On April 3, Lalchandani had created a flutter by claiming in a video that the 22 Tablighis quarantined in her hospital were spitting in the ward and misbehaving with the doctors and nurses.
She had told reporters she had released her video for the benefit of the public but admitted she had no proof to back her allegations against the Tablighis.
She had named a cabinet minister in the Adityanath government and said: "The minister is guiding me on this matter."
Her comments had come at the height of a Right-wing campaign against the Tablighis, with even BJP ministers blaming the spread of the infection in India on a mid-March Tablighi congregation in Delhi and its members' subsequent travels across the country.
The Adityanath government's daily Covid-19 briefings would initially give a separate infection count for the Tablighis.
On June 1, however, a second video surfaced in which a person resembling Lalchandani is heard purportedly saying: "The (Tablighi) Jamaatis are terrorists and the government is wasting its resources like food and PPE kits on them. They should be in jail or in the jungle.
"Somewhere, the chief minister is doing minority appeasement. He is sending (Tablighi) Jamaatis to hospitals and putting the lives of the doctors at risk. I shall write to (Union) health minister Harsh Vardhan about it."
Lalchandani has lodged a police complaint accusing unidentified people of circulating a doctored video.
"It appears she was promised the post of the vice-chancellor of the KGMU, Lucknow, in return for her anti-(Tablighi) Jamaati video," senior state Congress leader Dwijendra Tripathi said.
"The government wanted to reward her, but has now punished her by transferring her to Jhansi because she didn't spare Adityanath. We know well that the minister she had mentioned was in the race for the post of chief minister."
Contacted by The Telegraph, Lalchandani denied she had been promised the post of KGMU vice-chancellor but did not explain why she had claimed to be in the race for the post.
"Nobody ever made such a promise to me. I could move out of Kanpur for some time if given a new assignment. However, I'm happy in Kanpur. I have made this college (GSV Medical College) one of the best in the state," she said.
She added: "I have not yet received the transfer letter but have heard about it."
Medical education minister Suresh Khanna had visited the Jhansi medical college on May 29 and told reporters he had found "irregularities" there and would try to effect some "positive changes".
Sources at the Kanpur medical college said the 22 Tablighis who had been quarantined on April 2 were discharged after 14 days as none of them tested positive for Covid-19.