Quarantine flip-flop
Nod to home isolation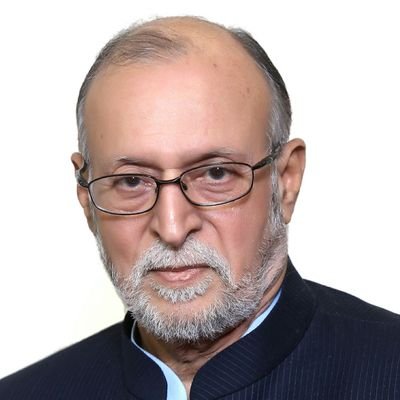 Delhi's lieutenant governor Anil Baijal
(Picture source: twitter.com/LtGovDelhi)
---
New Delhi
|
Published 21.06.20, 01:06 AM
|
---
Delhi's lieutenant governor Anil Baijal on Saturday said Covid-19 patients who don't require hospitalisation would be allowed to isolate themselves at home if adequate facilities are available, in effect nullifying his Friday order on a mandatory five-day institutional quarantine.
The LG reversed his stand after flying into resistance from the AAP government and sections of residents and a legal challenge.
Baijal's office said in a statement in the evening: "...All individuals who are positive will be referred to the Covid care centres for assessment of clinical conditions, severity of illness and presence of co-morbidities. Simultaneously, physical assessment will also be done whether adequate facilities for home isolation like minimum two rooms and separate toilet exists so that the family members and neighbours are protected and a cluster of cases does not develop in that locality.
"If adequate facility for home isolation exists, and the person on clinical assessment does not require hospitalisation, he would be offered to either continue to stay in Covid centre/paid isolation facility (hotels etc), or can opt for home isolation."
On Friday, the Centre had written to states mentioning that guidelines on home isolation were not being followed everywhere in "letter and spirit".
Following the communication, Baijal, as chairperson of the Delhi Disaster Management Authority, ordered a deal with private firm Portea — which monitors patients in home isolation by making phone calls — to be scrapped.
The LG also directed district surveillance officers to check every home with a Covid-19 patient and made it mandatory for every patient to stay in a quarantine centre for at least five days before being allowed to isolate themselves at home.
This flew in the face of the Aam Aadmi Party government's efforts to encourage people with mild symptoms to be treated at home so that beds could be available to those who needed them the most.
Deputy chief minister Manish Sisodia said after a meeting of the DDMA on Saturday morning that ended without a resolution of the issue: "CM (Arvind) Kejriwal has also opposed this decision of mandatory institutional quarantine, which will plunge Delhi into a state of chaos…. Currently, there are more than 10,000 people under home isolation and there are only 6,000 beds at quarantine centres. So where are we going to accommodate all the people?"
A private citizen moved Delhi High Court against the LG's order and 25 residents' welfare associations wrote to him to reconsider his decision.
After another meeting of the DDMA to resolve the issue on Saturday evening, Baijal changed his decision.
The contract with Portea, however, stands cancelled.