Modi spies 'green shoots' in economy
Government intends to continue on the unlock path despite Covid-19 cases rising across India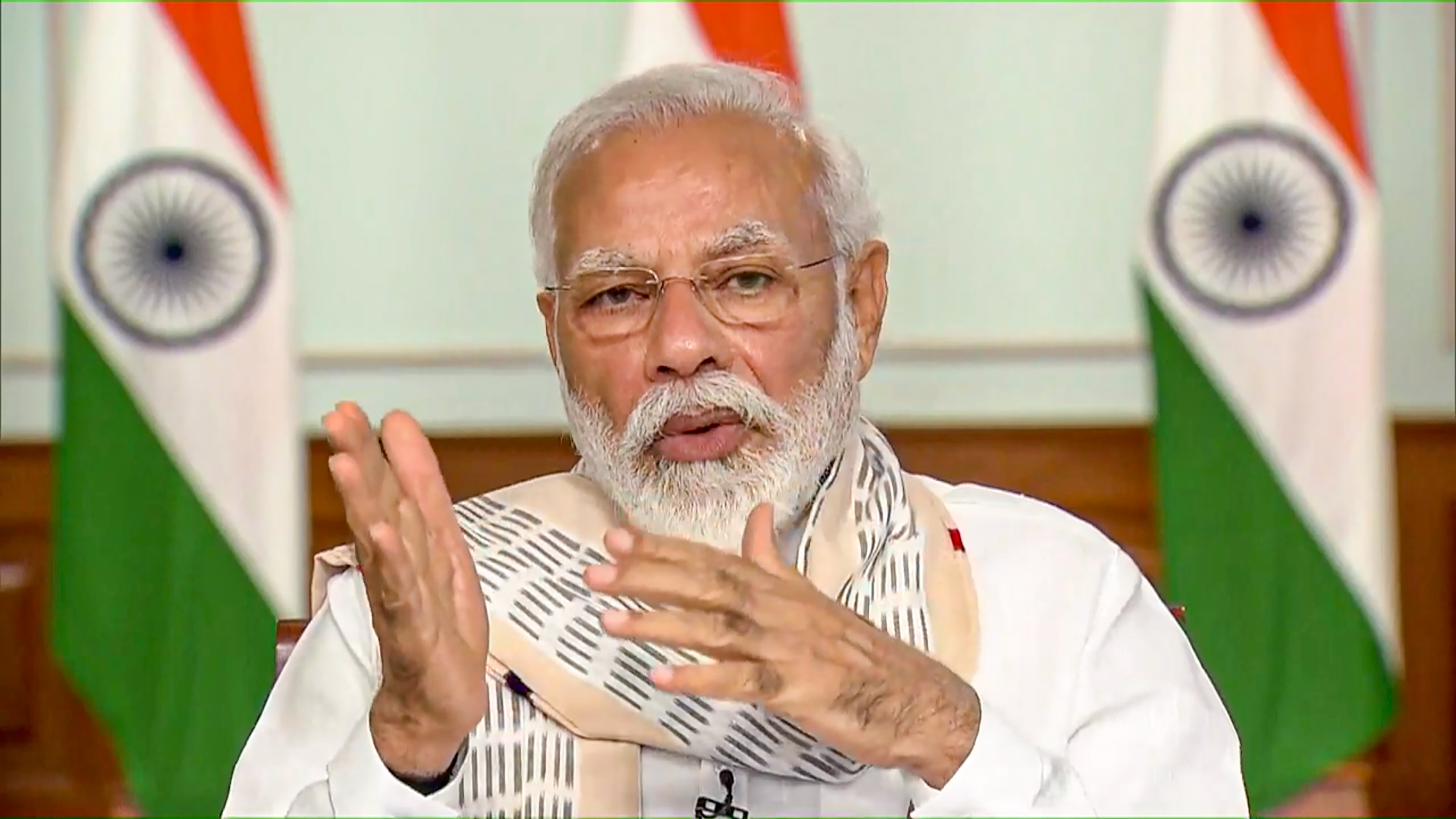 ---
---
Prime Minister Narendra Modi on Tuesday said "green shoots" had started emerging in the economy, indicating that the government intended to continue on the unlock path despite Covid-19 cases rising across the country.
Modi on Tuesday interacted with a group of chief ministers to take stock of the fight against the pandemic, two weeks after the government decided to go for graded unlocking after over two months of lockdown. The Prime Minister will speak to a second and final batch of chief ministers on Wednesday. "With the steps taken in the last few weeks, green shoots are now visible in the economy," Modi said in his opening comments, citing increased power consumption and sale of fertilizers among other evidence.
Modi said feedback from the chief ministers on the ground situation would help the central government to plan the future strategy and urged the people to adopt all health precautions as the economy opened up further.
"States are showing confidence that India can handle the coronavirus fallout and take care of the economy too. Unlock 1 has taught us that if we follow all regulations, then the coronavirus can cause minimum damage," the Prime Minister said.
Apart from applauding the efforts of his government, Modi praised the chief ministers for their role, stressing that the fight against the coronavirus would be remembered as a fine example of "cooperative federalism".
Modi, who has been criticised for imposing a sudden, nationwide lockdown when the number of cases was low and opting for an unlock when infections were shooting up, claimed the government's timely decisions had helped in containing the spread of the virus. "Decisions taken at the right time have helped us control the pandemic," he said. "India is one country where deaths due to Covid have been (among) the lowest," Modi said, claiming that experts across the globe were praising India's strategies.
This was the Prime Minister's sixth interaction with chief ministers since the pandemic broke out.
Civil aviation minister Hardeep Singh Puri on Tuesday said domestic flight operations had been smooth after restarting services and added that a decision on resuming international flights would be taken next month.
States will have the liberty to enforce lockdowns in individual cities to arrest sharp spikes in infections, sources said. The Centre is likely to come up with a fresh set of regulations and guidelines for the second phase of the unlocking, likely to be implemented after the next round of meeting between Modi and the chief ministers on Wednesday.