Lucky rescue for sisters left to chance
Gauri's story had a happy ending but not before it shed light on a virus of prejudice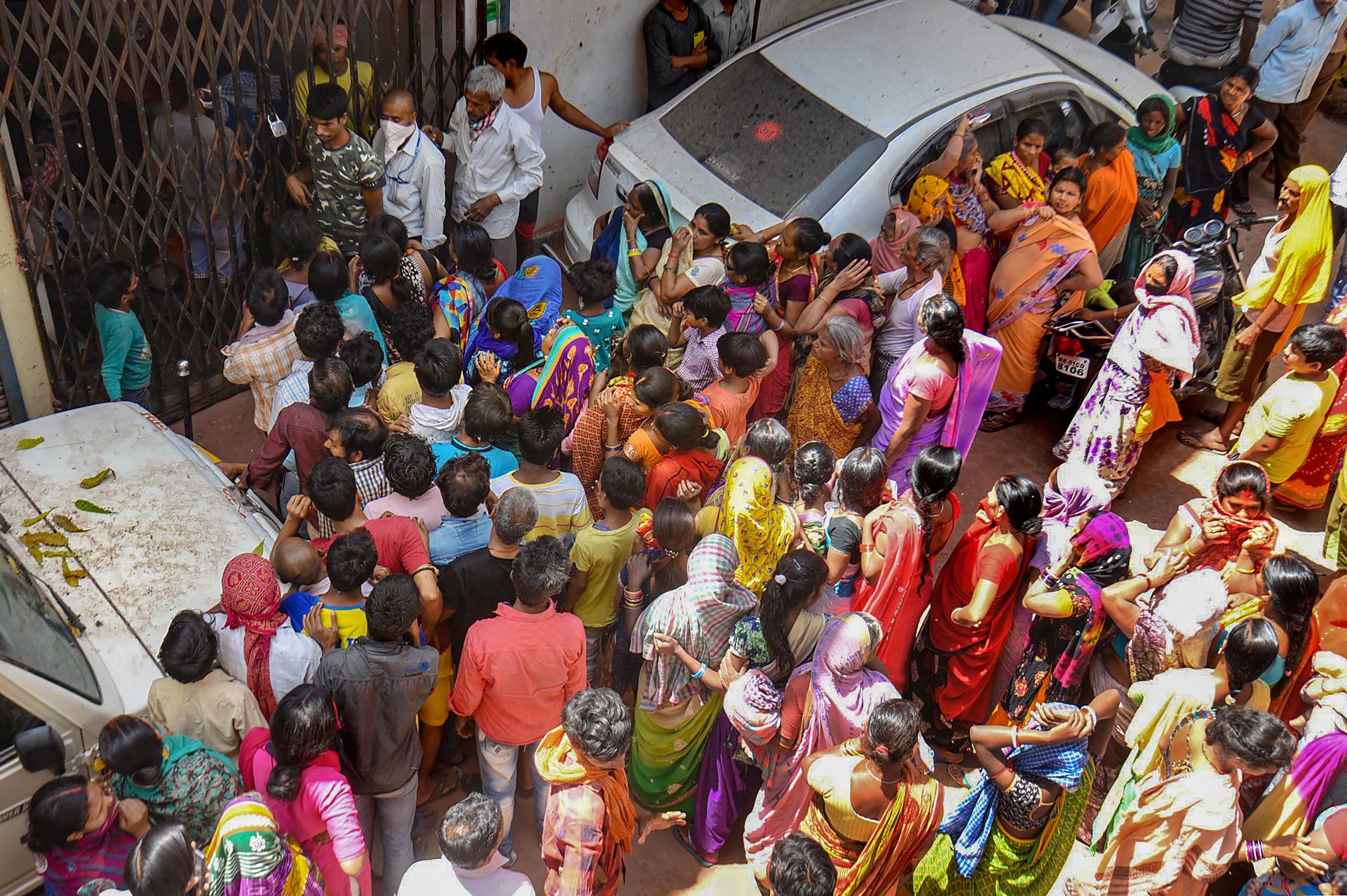 ---
|
Patna
|
Published 06.04.20, 11:03 PM
---
The story of how an 18-year-old orphan and her two younger sisters starved for three days is also the story of how a government's lack of foresight and preparation can turn a lockdown into a hunger trap for the poor.
It's also the story of a new virus of untouchability emerging in Bihar, with the poor shunned as alleged carriers of an infection that had, ironically, entered the country piggybacking overseas airline passengers.
While the teenaged Gauri Kumari's story has taken a happy turn thanks to certain conscientious government departments and phone operators, it also highlights the extent to which the authorities have abandoned the poor's survival to chance.
For Gauri's rescue was achieved with a call to a helpline just before her phone ran out of balance.
Till a fortnight ago, Gauri used to work as domestic help for a few households in her locality of Badi Khanjarpur in Bhagalpur city, 190km east of Patna.
The Class VIII dropout had three mouths to feed: hers and her two kid sisters'. Their mother and brother had been electrocuted in 2011 and their father run over by a train in 2018. A fourth sister lives with their maternal grandmother.
But Gauri was suddenly left unemployed. "The families I worked for told me not to come from March 22 because the infection (Covid-19) was spreading," she said.
March 22 was the day of the Janata Curfew announced by the Prime Minister, a day dizzy with symbolism of nationwide solidarity and one that set the stage for the 21-day lockdown from March 25.
"I had for some time been overhearing my employers say that maids should be stopped from coming to prevent the disease spreading. People like me who kept their homes clean suddenly became untouchables," Gauri told The Telegraph.
Her ordeal had just started. The food grains at her home lasted just five days. With no money to buy grocery, she was forced to seek help from the households for which she worked. They gave her food to last the next couple of days.
"After that, these households stopped giving me food. On March 29 we had nothing to eat except a handful of grains. My sisters and I were practically starving," she said.
"I thought of again seeking food from the families for whom I worked but felt too ashamed to do so."
After the three girls had survived two more days on a few bites of jaggery and the few spoonfuls of sugar left at their home, Gauri suddenly remembered a report in a newspaper she had seen at one of her employers' homes. It mentioned a helpline number for coronavirus victims.
She ran to that house, found the newspaper after a search and brought it back.
The number she dialled on April 1 was 1800118797, a toll-free number started by the ministry of external affairs to help Indians stuck abroad amid the pandemic.
"Someone responded to my call. I told him we were starving. He put me on hold and I could hear him talking to some others," Gauri said.
"He then gave me a few more numbers and asked me to call them. He also promised help from his side."
Gauri could not call the other numbers because she had exhausted her phone balance.
However, it appears the person manning the toll-free MEA number ensured that the matter reached the Bihar disaster management department, assigned by the state government to provide relief to those affected by the pandemic.
Contacted by the disaster management department, Jagdishpur circle officer Sonu Bhagat rushed to Gauri's home with cooked food.
"The girls were hungry. We first fed them rice, dal and aloo chokha (mashed potatoes), and then gave them dry rations, oil and vegetables for a month along with some clothes," Sonu told this newspaper on Friday.
'Cooked food is also being provided to them daily from a nearby government quarantine facility."
Sonu admitted that the poor in his area had been badly hit by the lockdown.
"While returning from Gauri's home, I saw a few grass cutters sitting under the scorching sun on a bridge. I asked them why they were violating the lockdown," he said.
"They said they lived in a nearby village and had been left with no money or food because of the lockdown. They had been unable to sell grass (as cattle feed) for the past few days. Hunger had forced them out onto the highway to try and see if they could sell any grass. We provided them dry rations for 15 days."