Congress sheds poll-time Savarkar caution
"Veer" Savarkar enjoys tremendous goodwill in Maharashtra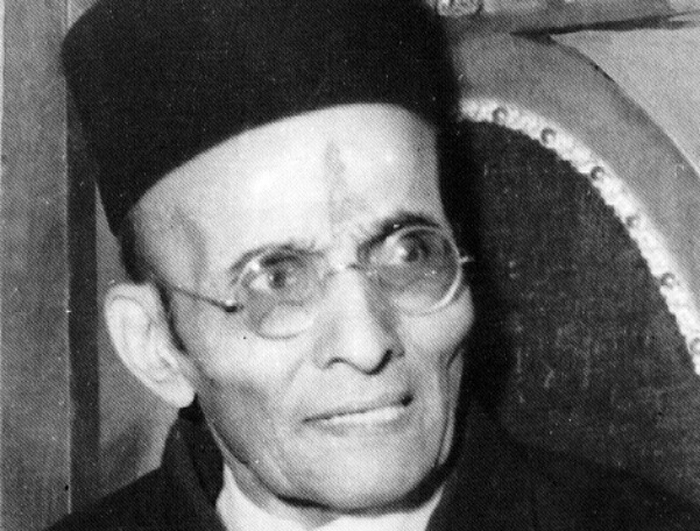 ---
New Delhi
|
Published 18.09.19, 09:58 PM
|
---
The Congress has confronted Shiv Sena chief Uddhav Thackeray's unsubstantiated idolatry claims on Vinayak Damodar Savarkar, shedding its usual inhibitions on dealing with this emotive issue at election time in Maharashtra where the Hindutva icon can sway popular opinion.
Responding to the Sena chief's claim that the Partition could have been prevented and Pakistan would not have come into being had "Veer" Savarkar been India's first Prime Minister, the Congress recalled how the Hindutva icon had propagated the two-nation theory. The Congress also pointed to the propensity of the Sangh parivar and its ideological fraternity of rewriting history.
The Congress posted on its official Twitter handle a statement Savarkar had made at a media conference in Nagpur in August 1943: "For the last 30 years we have been accustomed to the ideology of geographical unity of India and the Congress has been the strongest advocate of that unity but suddenly the Muslim minority, which has been asking one concession after another, has, after the Communal Award, come forward with the claim that it is a separate nation. I have no quarrel with Mr Jinnah's two-nation theory. We, Hindus, are a nation by ourselves and it is a historical fact that Hindus and Muslims are two nations."
Along with the quote, the Congress posted: "Rewriting history is the favourite pastime of the Sangh brotherhood. Sangh ideologue Savarkar is on record to say that he supported Jinnah's two-nation theory. Also, pertinent to remember that of all the people jailed in the Andamans during the freedom struggle, only three wrote apology letters to the British. Two of them were the Savarkar brothers. VD Savarkar wrote six. In contrast, Pandit (Jawaharlal) Nehru spent nine years in prison & wrote none."
Thackeray had also demanded the Bharat Ratna for Savarkar, arguing that focusing on only Mahatma Gandhi and Nehru was wrong as other leaders had also contributed to the freedom struggle.
The Sena obviously is itching for a political discourse on these emotive issues as the Maharashtra government, which the party runs in alliance with the BJP, faces anti-incumbency.
Savarkar, despite facing trial for Mahatma Gandhi's murder and getting acquitted for want of adequate evidence, enjoys tremendous goodwill in Maharashtra. The Congress had in the past avoided locking horns with the BJP-Sena on such issues.
The Congress, however, has begun to take a much tougher stand on ideological issues after the advent of Narendra Modi on the national horizon.
Rahul Gandhi has often described this political battle as ideological and is fighting a legal case in Maharashtra for referring to the RSS in connection with Gandhi's assassination.
Even the Maharashtra unit of the Congress retweeted the central party's forceful rejoinder to the Sena chief, showing its readiness to fight the ideological battle without any hesitation. Maharashtra will go to the polls after two months.