Congress seeks Rs 6,000 crore Gujarat coal scam probe
Dainik Bhaskar published a report alleging that coal meant for supply to small and medium industries was fraudulently sold to big firms outside the state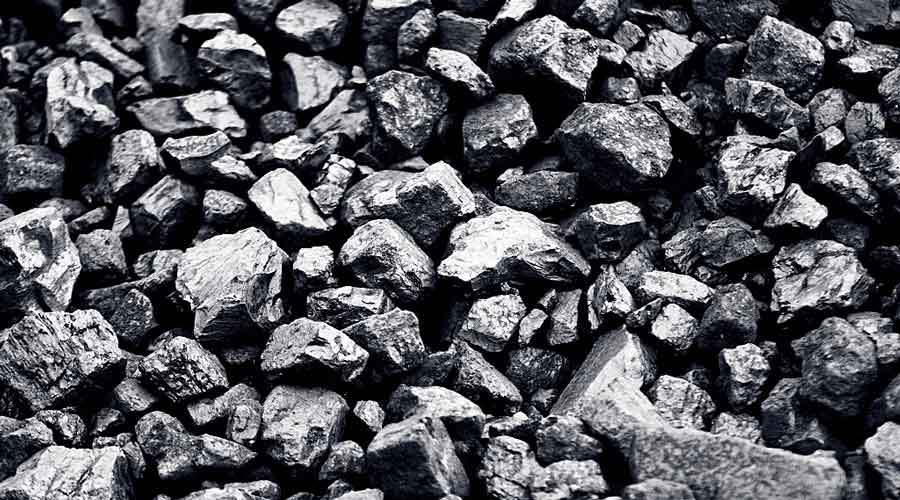 Representational image.
File photo
---
New Delhi
|
Published 24.02.22, 04:00 AM
|
---
The Congress on Wednesday demanded a thorough inquiry under a sitting Supreme Court judge into the coal scam in Gujarat in which Rs 6,000 crore was allegedly looted over the last 14 years, insinuating there was continued political patronage to the fraudsters.
The Hindi newspaper Dainik Bhaskar published a report alleging that coal meant for supply to small and medium industries of Gujarat was fraudulently sold to big industries outside the state in connivance with top officials.
A scheme formulated during the Manmohan Singh government in 2007 to facilitate availability of coal to MSMEs at a cheaper rate had been used by the Gujarat officials for  swindling thousands of crores, it said.
The Congress pointed out that the industry portfolio was held by successive chief ministers of Gujarat, including Narendra Modi, and asked if there was any similar example in any other state of the country.
"It is interesting to note that Narendra Modi (chief minister of Gujarat from 2001 to 2014) was also holding the charge of industry, mines and minerals department of the government of Gujarat (from December 2007 to December 2012) after which Vijay Rupani (August 2016 to September 2021) and current chief minister Bhupendra Patel (Sept 2021 till date) also kept the department with them," Congress spokesperson Gourav Vallabh said at a news conference.
He said: "A time-bound investigation should be constituted under the sitting judge of Supreme Court. This investigation should look into the involvement of all the four chief ministers of Gujarat from 2008 till date. Modi, Anandiben Patel, Vijay Rupani and Bhupendra Bhai Patel should be questioned by central agencies. Enforcement Directorate, the Serious Fraud Investigation Office, income tax and other agencies should register a case and investigate this Rs 6,000-crore scam as it is possible that the supplying agencies have created fake bills for this game and evaded income tax, sales tax and GST."
Giving details of the procedures of loot, Vallabh said: "In last 14 years, 60 lakh tonnes of coal have been sent from the mines of Coal India in the name of traders and small industries of Gujarat. Its average price is Rs 1,800 crore at Rs 3,000 per tonne, but instead of selling it to industries, it has been sold in other states at a price of Rs 8,000 to 10,000 per tonne. The UPA government had formulated a policy to provide good quality coal at affordable rates to MSMEs across the country. Governments have to identify agencies for procurement and submit all the transaction details, including the list of beneficiaries, to Coal India."
Vallabh added: "Gujarat government identified SNAs (State Nominated Agency), which procured and supplied the coal. The information sent to Coal India by Gujarat government on SNAs turned out to be false. The name and address of these agencies were fake. It is also possible these agencies have created fake bills for this game and evaded income tax, sales tax and GST. In other states, a particular department of state government is entrusted with the job of distributing coal to SMEs but Gujarat chose a few selected agencies."
Dainik Bhaskar's report says the agencies didn't exist and no such companies were found at listed addresses. Even the phone numbers were fake. The report said top Gujarat officials, including from the industries department, refused to comment on the fraud.