Sonia's meeting with senior Cong leaders makes little headway
Sources indicate a growing sense of dissatisfaction with the arbitration process between the so-called group of dissenters and the staunch loyalists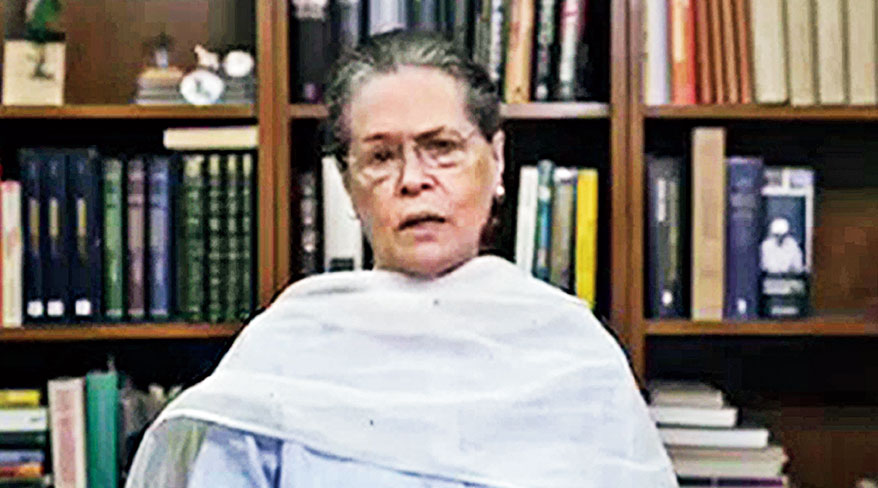 ---
---
Sonia Gandhi's meeting with senior leaders earlier this month to resolve the internal crisis of the Congress appears to have made little headway and there are no signs of reconciliation so far.
Although no leader from either side — the so-called group of dissenters or the staunch loyalists — is willing to talk on record, sources indicate there is a growing sense of dissatisfaction with the arbitration process.
General secretary in charge of organisation K.C. Venugopal and veteran Ambika Soni were assigned by Sonia to negotiate with Ghulam Nabi Azad, perceived to be the leader of the dissenters, but the talks are leading nowhere.
The choice of Ambika Soni and Venugopal itself failed to inspire confidence in the other side, which sees this arbitration as a futile exercise. The two leaders have held meetings with Azad, but the distrust and the questions about the party's functioning have not abated. Some leaders believe Sonia should directly discuss the contentious issues with them or depute "well-meaning" negotiators at the earliest.
The uncertainties mean a delay in the AICC session for the election of a new party president and the working committee, which was earlier supposed to have been held in January. The dates cannot be finalised unless there is a broad agreement on the leadership structure and most leaders admit there is no clarity on "any issue" so far, as Rahul Gandhi has given no hint of his readiness to return anytime soon. If he finally refuses to return, the complexities will multiply because the dissenters will not accept a "puppet" as the next president.
Leaders from both sides meanwhile continue to trade charges in private conversations, even questioning the choice of spokespersons on the farmers' movement.
After the eruption of the letter controversy, those from the Group of 23 who signed the missive to Sonia have not been assigned to brief the media. Former Union ministers Anand Sharma, Kapil Sibal and Manish Tewari, who were the most prominent faces of the party in the media, had signed the letter.
One leader said: "Sonia's role is critical at this juncture if the dangerous drift in the party has to be checked. What is needed is honest advice, not blind sycophancy, because the party's plight is truly miserable. After Bihar elections, we are in for a pathetic performance in Bengal and Tamil Nadu. Nobody is confident about Assam either. We have wasted more than 18 months after the parliamentary election, which could have been used to set the house in order."
While 2020 has been a wasted year for the Congress, which failed to cash in on the government's failures on the economy, the pandemic and the Chinese intrusion, the next year may be far more tumultuous for the party that is expected to play the pivotal role in building a robust Opposition. As the year ends, the majority of Congress leaders are clueless about the future.