Congress condemns demonetisation on anniversary
The party held demonstrations and ran a social media campaign, posting thousands of videos and messages to revive the memories of the move that wrecked the economy and left millions jobless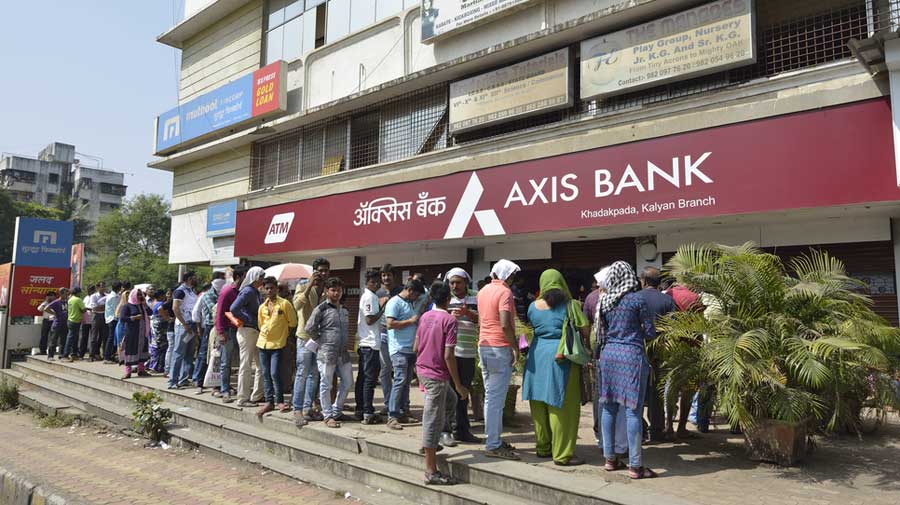 ---
---
The Congress on Sunday condemned the demonetisation on its fourth anniversary, saying it was a conspiracy by Prime Minister Narendra Modi to destroy India's informal sector and small businesses to help a few corporate houses.
The party held demonstrations at several places and ran a social media campaign, posting thousands of videos and messages to revive the painful memories of the note withdrawal that wrecked the economy and left millions jobless.
Rahul Gandhi asked people not to presume this was a mistake, arguing it was a planned attack on the economy that continued with a flawed GST implementation and the new farm laws, all intended to destroy the informal sector to help three or four big industrialists.
Former finance minister P. Chidambaram recalled how the decision had triggered a downward spiral in growth and destroyed businesses and jobs. He said every ruler should draw one lesson from this — even if you don't do good to the people, don't do any harm.
He hoped it would be investigated one day who had benefited from the introduction of Rs 2,000 notes after Rs 500 and Rs 1,000 notes were scrapped. The Congress has consistently described the demonetisation as the biggest scandal in Indian history.
While the Prime Minister, who defended his decision on Sunday, never mentions this "masterstroke" in his election rallies or other political interactions, Rahul uses every opportunity to tell people how the destruction of India's economy began with the "note-bandi".
He never fails to highlight the miseries the decision had inflicted on the poor. On Saturday, the Congress paid tribute to the 125-odd people who had died as a consequence of the demonetisation.
Most senior Congress leaders posted videos requesting the Prime Minister to accept that the demonetisation was a wrong decision and apologise to the nation.
Party spokesperson Pawan Khera said that no one with even a basic understanding of the economy and Indian society would have taken the decision.
The party posted videos to show how common people, such as small traders and day labourers, were affected by the note withdrawal.
Party general secretary Ajay Maken began his news conference quoting former Prime Minister Manmohan Singh, who had described the demonetisation as "organised loot and legalised plunder".
"The government kept shifting goalposts, giving newer reasons for the decision, like: to counter black money and corruption, to eliminate fake currency, to make the economy digital/ cashless, to tackle Maoism/ terrorism/ separatism, to bring idle savings into the banks, to expand the tax base, to make bigger, cleaner and real GDP, to bring down real estate prices, etc," Maken said.
He argued that none of the objectives had been met.
"Over 99.3 per cent of the demonetised currency came back to the system. How much black money was detected? As far as corruption is concerned, we have seen a surge in the use of money power in poaching MLAs and destabilising non-BJP state governments," Maken said.
"Fake currency is on the rise after 2016. National Crime Record Bureau data show the value of fake Indian currency notes seized in 2016 was Rs 15.9 crore. From 2017 to 2019, it was Rs 116.85 crore."
Maken said that cash transactions had increased in the country since the demonetisation. "There is no justification in aiming for a cashless economy. In India, we have per-day transactions worth Rs 1 lakh crore. With 2 per cent transaction fees to a third party, it will lead to a yearly windfall profit of Rs 7.3 lakh crore. In whose benefit was this exercise conducted? ….As per the latest RBI reports, the gross saving rates have dropped from 31.35 per cent in 2016-17 to 30.11 per cent in 2018-19. It was 32.12 per cent during 2013-14."