Congress calls out self-reliant 'deception'
Sibal says slogan a lie if there's no investment to back it, spotlights dependence on Chinese imports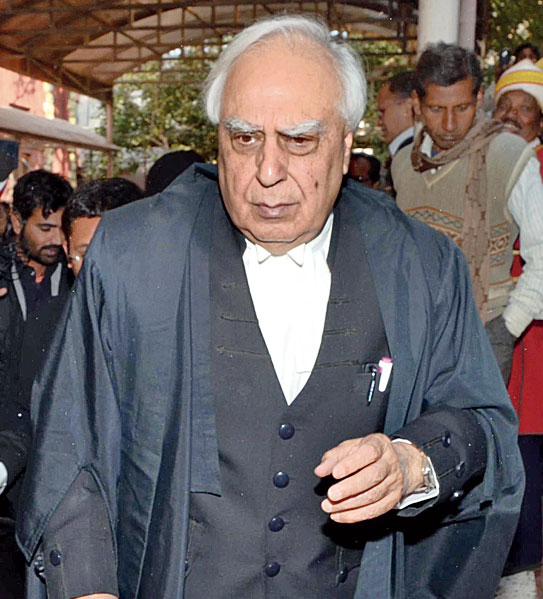 ---
---
The Congress on Friday said Prime Minister Narendra Modi's call for an "atmanirbhar Bharat" (self-reliant India) would be viewed as an act of self-deception and a diversionary ploy without supporting policy initiatives and concrete decisions, pointing to the country's over-dependence on imports.
Reeling off data showing alarming reliance on imports and multi-national companies, including from China, Congress spokesperson Kapil Sibal said: "Merely announcement by the Prime Minister won't make India self-reliant. Self-reliance needs innovation; you have to transform the nation from a consumer of knowledge into a producer of knowledge.
"It is just an act of self-deception and a slogan without policies and decisions to achieve this objective. You can divert the nation's attention but you won't reach anywhere if you begin with a lie."
Sibal claimed that no significant change had been effected in the policy framework after Modi's announcement on May 12 of the goal to achieve an "atmanirbhar Bharat".
"Innovation needs huge investments in the university systems. You back your youth to create intellectual properties. But you send ABVP (the Sangh student's wing) to create violence on campuses.
You run a gobar-gaumutra discourse, promote the Sangh parivar's unscientific views and encourage people to sing 'go-corona-go' to fight a pandemic. How can you be self-reliant like this?" Sibal, who had been human resource development minister in the UPA government, pointed out.
The Congress veteran asked what economic policies the government had envisioned to achieve the goal of self-reliance. "Where is the industrial policy, manufacturing policy? Without protecting your migrant workers, your small and medium businesses, can you become self-reliant?" Sibal asked.
"What has your Rs 20 lakh crore package done for them? States are on the verge of bankruptcy. What is the ecosystem to sustain the objective (of self-reliance)? India is passing through a crisis of proportions never seen before and the Prime Minister has left the most vulnerable sections to fend for themselves. Is that the way forward to become self-reliant?" the Congress leader wondered.
Sibal also touched upon the turbulence at India's universities in the recent past.
"We are not critical of the 'self-reliant' agenda but it is our duty to present a realistic picture before the nation. You cannot achieve anything by mere sloganeering and by misleading the people. We need a huge investment in R&D (research and development)," Sibal pointed out.
"However, India's gross national expenditure on R&D has been stagnant at 0.7 per cent of the GDP. World Bank figures show Israel spends 4.6 per cent of the GDP on R&D, South Korea 4.5 per cent, Japan 3.2 per cent, Germany 3 per cent, the US 2.8 per cent, France 2.2 per cent, the UK 1.7 per cent, Canada 1.6 per cent and even China 2.1 per cent," he added.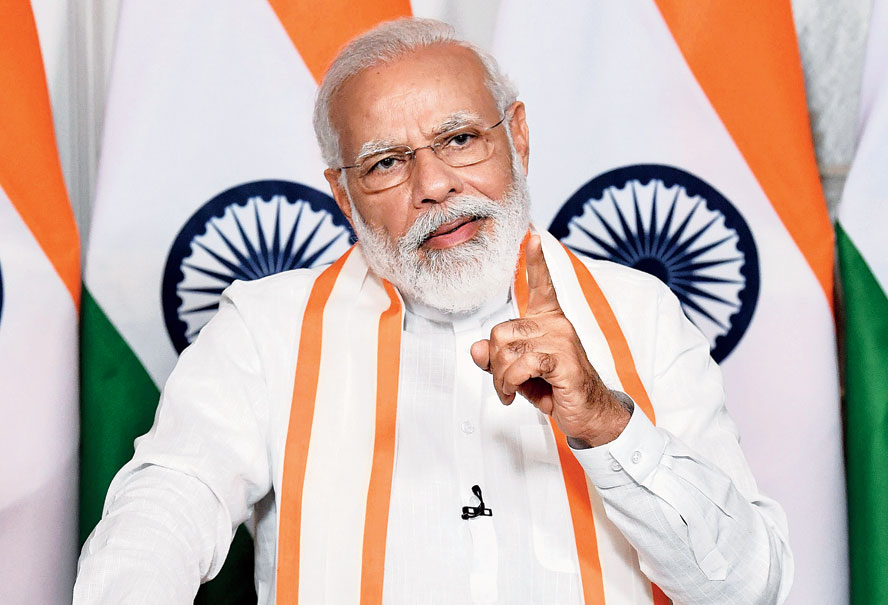 The Congress senior said the private sector's contribution to R&D in India was almost negligible when compared with the significant investments made in other countries.
"India has merely become an assembly hub for mobile phones, lighting and consumer electronics. Domestic value addition is under 30 per cent. In countries such as Thailand, Indonesia, Malaysia, Taiwan, the Philippines, South Korea and China, manufacturing has contributed 30 per cent to 50 per cent of the GDP. In contrast, the Indian manufacturing sector's contribution to the GDP has moved from 16 per cent to 18.32 per cent in the last 10 years," Sibal said.
He drew attention to India's over-reliance on Chinese products, saying that even simple items such as buttons, dye materials, electrical equipment and medical devices were imported in large quantities from the neighbouring country.
"Almost $60 billion worth of electronic equipment, assemblies, components and raw materials every year are being imported, and a majority of these are sourced from China. Around 88 per cent of the components used by the mobile handset industry are imported from countries like China. Medical devices — 70 per cent to 90 per cent of the domestic requirement, depending on the product category — are imported," Sibal said.
Giving more data, he said: "India imports around 85 per cent of its total requirement of active pharmaceutical ingredients from China. About 27 per cent of the roughly $17.5 billion worth of automobile component imports annually comes from China, followed by Germany (14 per cent), South Korea (10 per cent), Japan (9 per cent) and the US (7 per cent).
"Solar products, textile raw materials, communications equipment… mostly depend on imports. Reliance Jio uses 4G equipment from Samsung while Vodafone Idea and Bharti Airtel use Huawei's 4G gear in several circles, besides those from Sweden's Ericsson, Finland's Nokia and China's ZTE."
All these expose the hollowness of the call to boycott Chinese goods and explains why the government has left it to the people instead of taking administrative measures to stop imports, Sibal said.
"The top digital payment platforms — Paytm, Google Pay and Amazon Pay — are all controlled by foreign companies. In case of Paytm, Chinese firm Alibaba Group holds a major share (42 per cent) along with Japan's SoftBank (20 per cent). The majority of e-commerce platforms are backed by global majors like Amazon, Alibaba, Walmart and SoftBank. Walmart Inc has an 81.3 per cent stake in Flipkart, Alibaba backs the online grocery company BigBasket and SoftBank Corp backs Grofers (another online grocery firm)," Sibal said.
Even video-conferencing applications used in India during the lockdown are based abroad, Sibal said, naming Zoom, Microsoft Teams and Google Meet.
"The biggest reason for the delay in auctioning 5G airwaves appears to be the lack of clarity on whether Huawei will be allowed to deploy 5G networks in India.
Unless this issue is resolved, India's mobile phone operators won't be able to build their business cases while preparing to bid for 5G airwaves," he added.