Chilling coincidence: Two callers — MP now and ex-MP then. Both times calls to cops for help go unheeded
Hindu neighbours help avert tragedy in Delhi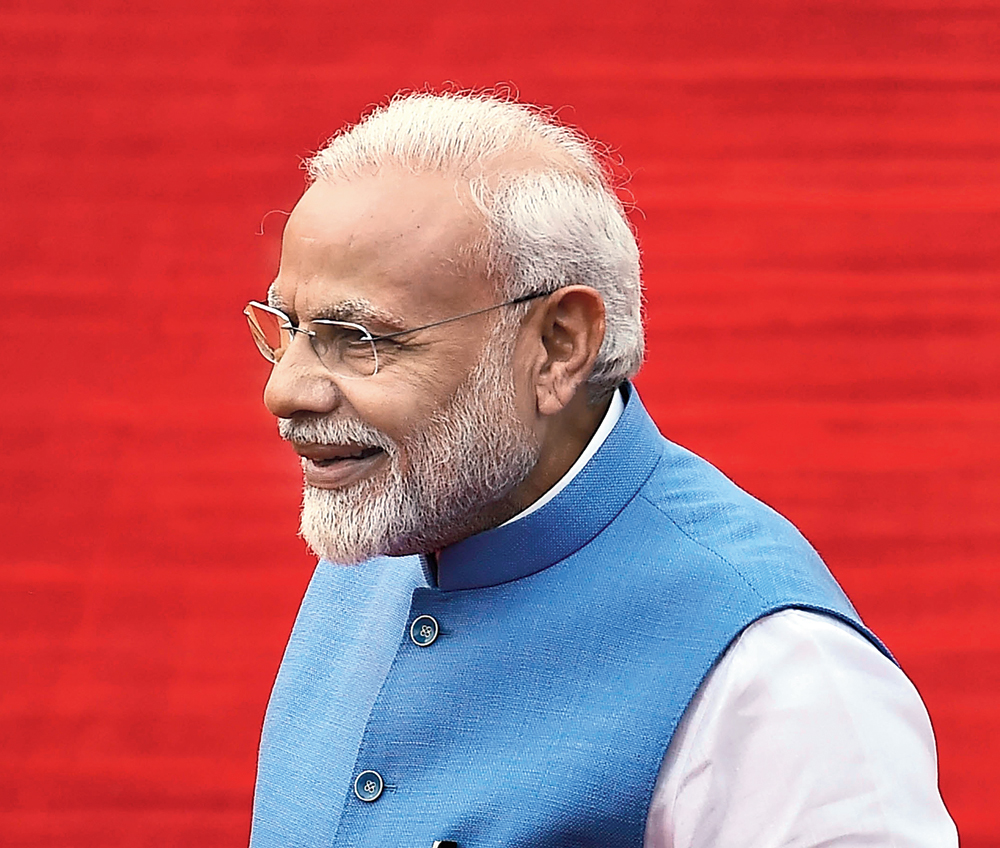 ---
New Delhi
|
Published 27.02.20, 09:01 PM
|
---
Rajya Sabha MP and Shiromani Akali Dal leader Naresh Gujral on Thursday sent the following letter to Delhi police commissioner Amulya Patnaik, with copies to Union home minister Amit Shah and Delhi lieutenant-governor Anil Baijal.
Dear Sir,
Last night, at around 11.30pm, I received a desperate call from an acquaintance that he and 15 other Muslims were trapped in a house near Gonda Chowk in Maujpur, and that the mob outside was trying to break into the premises.
I immediately called 100 to lodge a complaint, and gave the police officer the phone number of the gentleman who called me. I explained the urgency of the situation and told the operator that I am a Member of Parliament. At 11.43pm, I received a confirmation from the Delhi Police that my complaint had been received along with the reference number 946603.
However, much to my disappointment, no action was taken on my complaint and those 16 individuals received no assistance whatsoever from the Delhi Police. They fortunately managed to escape only because some Hindu neighbours came to their rescue. If this is the situation when a Member of Parliament makes a complaint personally, it is not surprising that certain parts of Delhi continue to burn while the police stands by apathetically.
I would urge you to look into this matter so that serious complaints receive the urgent attention that they deserve and the situation in Delhi is brought under control expeditiously.
Naresh Gujral
Gujral later told The Telegraph: "The police apathy reminds me of 1984 (the anti-Sikh riots). Then, the minority Sikhs were targeted and this time another minority community, Muslims, are being targeted."
Gujral, son of former Prime Minister I.K. Gujral, declined to comment on a question on the failure of the political leadership in ensuring the police acted on time, saying he does not want to indulge in a political blame game at this juncture.
"I'm anguished by the situation and I want the police to act proactively and punish the goonda elements so that peace and harmony returns. We can't have another 1984-like situation," he said.
Delhi police spokesperson M.S. Randhawa did not respond to phone calls or text messages sent to him by this newspaper seeking comment on Gujral's letter.
FEBRUARY 28, 2002
Eighteen years ago on this date, on February 28, 2002, a huge mob had gathered around Gulburg Society in Ahmedabad in the afternoon. Many Muslims had taken refuge in the house of former Congress MP Ehsan Jafri, then aged 72. The mob used gas cylinders to blast its way through the wall and enter the complex. Zakia, the former MP's wife, later said he had made more than 100 phone calls for help, including the police top brass and some of the most powerful people in the country then.
A witness later said Jafri had also called Narendra Modi, then chief minister. Modi has repeatedly said he was not aware of the attack on Gulburg Society until police officers briefed him in the evening.
Jafri's cries for help fell on deaf ears. The former MP was brutalised and murdered, along with 68 others, in one of the most gruesome massacres of the Gujarat pogrom of 2002.
A court later said that Jafri's decision to open fire had exacerbated the events but survivors had insisted that he had done so in self-defence.
A special investigation team appointed by the Supreme Court questioned Modi and eventually absolved him of any role in the killing of Jafri.
Last year, the Supreme Court said it would hear a plea of Zakia, challenging the SIT's clean chit to Modi. Earlier this month, the court adjourned the hearing till April 14, 2020.