Centre unveiles ethics code for digital media
OTT platforms would be required to implement parental locks and reliable age verification mechanisms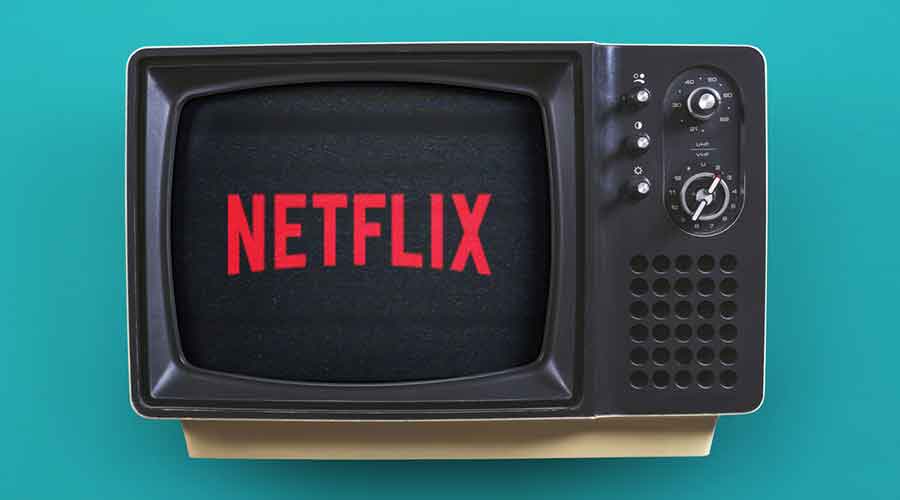 The OTT platforms will have to self-classify content into five age-based categories — U (Universal), U/A 7+, U/A 13+, U/A 16+, and A (Adult). 
Shutterstock
---
New Delhi
|
Published 26.02.21, 04:20 AM
|
---
The Centre on Thursday unveiled an ethics code for digital media, ranging from social media to over-the-top (OTT) platforms like Netflix and Amazon Prime.
Although the Centre billed the Information Technology (Intermediary Guidelines and Digital Media Ethics Code) Rules, 2021, as a "soft-touch oversight mechanism", it made it mandatory for these sites to develop regulatory and grievance-redress mechanisms and identify the first originator in case of certain kinds of posts or messages.
Coming against the backdrop of growing concern internationally about "democratic backsliding" in India and mindful of the global footprint of these platforms, IT minister Ravi Shankar Prasad unveiled the guidelines with an assurance that social media is welcome to do business in the country and the government welcomes criticism. He, however, pointed out that it is also important that users have a proper forum for resolution of grievances, in a time-bound manner, related to abuse and misuse of social media.
Facebook and the Internet and Mobile Association of India hailed the guidelines. 
According to Prasad and information and broadcasting minister Prakash Javadekar, the government was essentially responding to a demand from the public, articulated through MPs in Parliament and also several cases in the Supreme Court, for some form of regulation of online content.  They contended that the government has opted for the self-regulation route, apparently because it is viewed as the path of least resistance.
The OTT platforms will have to self-classify content into five age-based categories — U (Universal), U/A 7+, U/A 13+, U/A 16+, and A (Adult). 
The platforms would be required to implement parental locks for content classified as U/A 13+ or higher, and reliable age verification mechanisms for content classified as "A".
Further, they will have to prominently display the classification rating specific to each content or programme together with a descriptor informing the user about the nature of the content and advising on viewer description, if applicable, at the beginning of every programme. This will enable the user to make an informed decision prior to watching a programme. 
Although the OTTs came under no regulation till now, platforms such as Netflix and Amazon Prime have a content descriptor.
News portals will now be required to follow the norms of journalistic conduct as prescribed by the Press Council of India for print content and the Programme Code under the Cable Television Networks Regulation Act for visual content. This will bring the portals on a par with the mainstream print and television channels, Javadekar said at the media conference, Prasad by his side, to unveil the code.
On whether consultations had been held with digital news portals prior to finalising the guidelines, Javadekar said: "We don't even know how many digital news portals there are. Who do we consult with?... Our doors are always open. If you have suggestions, you are always welcome."
In the case of social media platforms, the government has decided to draw a distinction between the smaller ones and the bigger ones, depending on their user base. 
While the smaller sites will be called social media intermediaries, the bigger entities will be described as significant social media intermediaries. The contours of such classification will be drawn up in due course.
While all social media intermediaries will have to have a grievance redress mechanism for receiving complaints from users or victims — complete with a designated grievance officer to acknowledge complaints within 24 hours and resolve it in 15 days — the bigger platforms have additional due diligence to follow.
The bigger platforms will have to appoint a chief compliance officer, a nodal contact person, for 24x7 coordination with law enforcement agencies and a resident grievance officer to perform the functions specified under their grievance redress mechanism. 
All three have to be residents of India and a monthly compliance report of complaints received and action taken will have to be filed by these platforms.
Significant social media intermediaries will also have to enable identification of the first originator of information in cases where messages affect the sovereignty and integrity of India, security of the State, friendly relations with foreign countries or public order.
Asked about the concern among social media platforms that such a requirement would force them to break the end-to-end encryption in violation of privacy, Prasad said: "We are not asking them to disclose the content, we are only asking that they disclose the identity of the person. So, there is an in-built safeguard here."
According to the Internet Freedom Foundation, the guidelines and code released on Thursday have the potential to fundamentally change how the Internet is accessed and used by millions of users across India. 
"Many of the changes proposed continue with greater finesse, what we had first in 2018 termed as a 'Chinese model of online surveillance and censorship'. We fear that despite material changes made to the draft rules, and some noticeable improvements in greater precision — the core and the substance of these concerns remain the same, further some new areas of regulation have been added without public deliberation," the foundation said.
Asked for a reaction to the new guidelines, a Facebook spokesperson said: "We have always been clear as a company that we welcome regulations that set guidelines for addressing today's toughest challenges on the Internet. Facebook is committed to people's ability to freely and safely express themselves on our platforms.
"The details of rules like these matter and we will carefully study the new rules that were just published. We acknowledge and appreciate the recognition from the minister on the positive contributions of social media to the country. Facebook is an ally for India and the agenda of user safety and security is a critical one for our platforms. We will continue to work to ensure that our platforms play an enabling role in fuelling the exciting digital transformation of India."
According to data provided by the IT ministry, Facebook has 41 crore users in India and together with WhatsApp's 53 crore, that number goes up to 94 crore. Twitter has 1.75 crore users, YouTube 44.8 crore and Instagram 21 crore, making India a crucial market for all these platforms.
The Internet and Mobile Association of India (IAMAI) welcomed the "much awaited" intermediary guidelines. 
"The guidelines, focussed primarily on consumer complaints, will help consumers of online curated content, social media users and online news and current affairs resolve their complaints in a process oriented manner," IAMAI president Subho Ray said.
On Wednesday, the IAMAI had sought public consultations on the draft guidelines for OTT platforms. In a statement, OTT streaming platform members of the IAMAI had expressed dismay over reports of the government's intent to notify guidelines for platforms providing online curated content shortly.