Centre slashes Covid-19 vaccination budget for 2022-23 by 85 per cent
The Union finance ministry has earmarked Rs 5,000 crore for jab programme, below a seventh of Rs 39,000 crore expected to be spent on vaccines up to March 31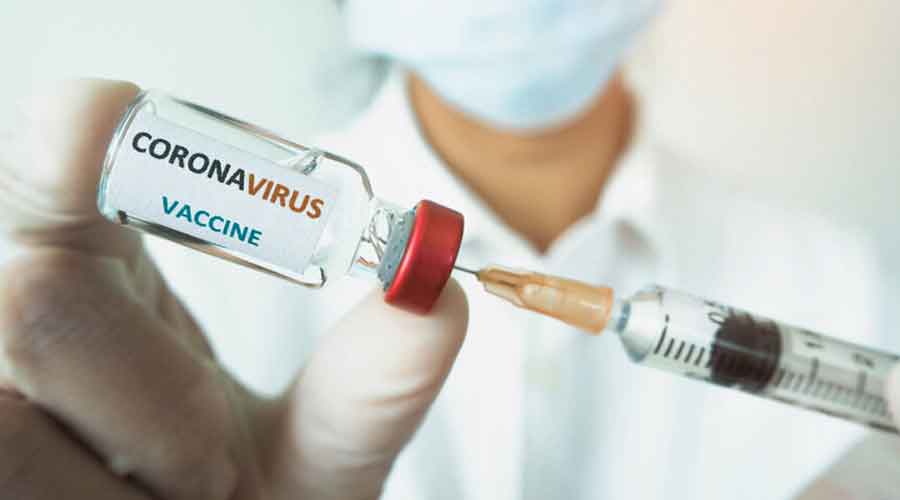 Representational image.
Shutterstock
---
New Delhi
|
Published 02.02.22, 03:31 AM
|
---
The Centre has slashed its Covid-19 vaccination budget for 2022-23 by 85 per cent over last year's allocation, triggering speculation whether it is preparing to scale down the free inoculation campaign and permit private sales.
The Union finance ministry, in its budget proposals for 2022-23, has earmarked Rs 5,000 crore for the Covid-19 vaccination programme, below a seventh of Rs 39,000 crore expected to be spent on vaccines up to March 31 this year.
A budget document that outlines "major variations" of expenditure between 2021-22 and 2022-23 has attributed a difference of around Rs 33,000 crore in medical and public health spending to a "lower requirement for vaccines"."The budget doesn't reflect intent to provide vaccines free to all," said R. Ramakumar, professor of developmental economics at the Tata Institute of Social Sciences, Mumbai.
"But that doesn't mean they won't do it. For the Centre, the amount required, around Rs 25,000 crore or Rs 30,000 crore, is small enough to be pulled in from somewhere later. But it'll upset the budget math, it'll have to be pulled from some other scheme."
The nationwide Covid-19 vaccination campaign launched in January last year has administered first doses to nearly 98 per cent and fully vaccinated with two doses 76 per cent of India's estimated 945 million adults.
Only about 5 per cent of the 1.67 billion vaccine doses administered nationwide so far have been taken up through private hospitals.
The campaign last month also opened to children between 15 and 18 years and began to offer a booster dose to healthcare and frontline workers and people above 60 years.
But sections of health experts have suggested that India — like many other countries — would need to introduce boosters for all people, citing growing evidence that two doses are not sufficient to prevent infection by the immune-evasive omicron variant.
Although the country's third wave appears for now to be receding, experts say the demand for Covid-19 vaccines is likely to persist in the months to come as people across all age groups seek boosters and parents seek vaccines for younger children.
The makers of India's two main Covid-19 vaccines — Covishield and Covaxin — have said they have ample supplies to support boosters for all.
The Serum Institute of India can produce 250 to 270 million Covishield doses a month while Bharat Biotech can deliver 50 to 60 million Covaxin doses a month. 
India's drug regulatory authority has approved two vaccines for children above 12 years.
And Bharat Biotech hopes to introduce an intranasal Covid-19 vaccine to serve as a booster sometime later this year.
Vaccine policy makers have hinted that the Centre at some point would need to permit commercial sales of Covid-19 vaccines but never set a timeline for when this might be done.
Some experts have argued that it would be difficult for the government to significantly scale down the free vaccination campaign for boosters or for children in the 12-plus age group because it would introduce inequity in vaccine access.
"The political cost of not continuing with the free campaign could be viewed as higher than the expenditure required for the campaign," Ramakumar said.