Central varsity salary delay
Teachers express EMI default fear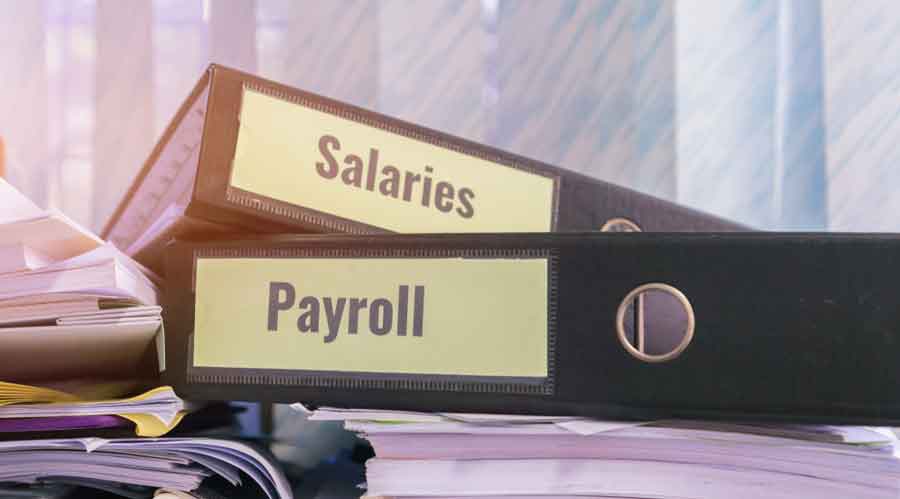 Among these universities are Visva-Bharati in Bengal, Shri Lal Bahadur Shastri National Sanskrit University in Delhi, Nagaland University, Jharkhand University and South Bihar University
Shutterstock
---
New Delhi
|
Published 05.11.20, 02:14 AM
|
---
Teachers and other staff at about a half-dozen central universities are yet to receive their salaries for October four days into November, marking a record delay in the history of public-funded educational institutions.
Among these universities are Visva-Bharati in Bengal, Shri Lal Bahadur Shastri National Sanskrit University in Delhi, Nagaland University, Jharkhand University and South Bihar University.
Central university teachers and other staff are meant to be paid their salaries on the last working day of the month.
Those among them who pay their EMIs on the 5th of every month now risk defaulting unless their salaries are paid early on Thursday, several teachers and other staff told The Telegraph.
The teachers said the delay had resulted from the government's introduction of a new system of sending funds to central universities from October, and the institutions' failure to complete the technicalities of the switchover well in time before the salary date.
Till September, the government transferred the money to the University Grants Commission, which deposited the required sums with the bank accounts of the central universities.
But under finance ministry instructions, every university has now been asked to open a "treasury single account" (TSA) with the Reserve Bank of India, validated by the UGC.
The universities are to state the monthly funds requirement through the government-managed digital platform Public Finance Management System. After this is cleared, the RBI is to transfer the salaries to the bank accounts of the teachers and other staff.
An education ministry official said the new system had been introduced to prevent money lying idle in the bank accounts of the UGC and the autonomous universities — a problem often encountered with the earlier system.
"The TSA system helps the government manage funds better and minimise borrowing costs," the official said.
Five teachers from Visva-Bharati, Shastri University and South Bihar University said their universities had delayed the completion of the procedural formalities.
"November is a festival month, so household expenditures are usually high this month. The delay in salary payment may spoil staff's plans for Diwali (which falls on November 14)," a Shastri University teacher said.
Instances of salary delays at specific universities had been witnessed under the old system too — for instance, Shastri University staff had had to wait a week in August this year for their July salaries. But a four-day delay at half-a-dozen central universities has no precedent, teachers said.
A UGC official admitted that the transfer of salary funds had been delayed because of "teething problems" relating to the migration to the new system.
"Most universities have already migrated to the new system; only a few are left. They too will get the funds soon," the official said.