Rail accused of window dressing
The CAG also raised concerns over delays in projects over the past five years due to inefficiency of zones and weak monitoring by the Board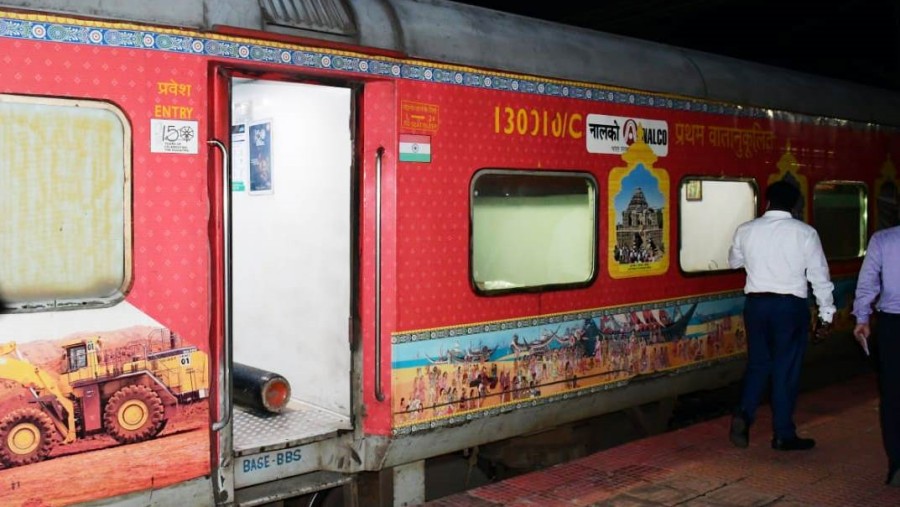 ---
---
The Comptroller and Auditor General of India on Wednesday accused the railways of "window dressing" to present its operating ratio in "a better light" during the 2018-19 financial year by including advance freight payments in its calculations.
Operating ratio (OR) represents the proportion of working expenses to earnings. A higher ratio indicates poorer ability to generate surplus.
The CAG also raised concerns over delays in projects over the past five years due to inefficiency of zones and weak monitoring by the Railway Board.
In a report on the railways' finances tabled in both Houses of Parliament, the CAG said the OR for 2018-19 was 97.29 per cent against the target of 92.8 per cent in the budget estimates. This meant that the national transporter spent Rs 97.29 to earn Rs 100.
"However, if advance freight of Rs 8,351 crore from NTPC and CONCOR was not included in the earnings of 2018-19, the OR would have been 101.77 per cent instead of 97.29 per cent," the report said.
"The net surplus in 2018-19 was Rs 3,773.86 crore. The OR would have ended with a negative balance of Rs 7,334.85 crore but for receipt of advance freight and less appropriation to DRF (depreciation reserve fund) and pension fund. The ministry of railways resorted to window dressing for presenting the working expenses and operating ratio in a better light," the CAG said.