Cabinet approves scheme on adult literacy training online
Experts fear this could lead to the students gradually moving away from learning to write on paper to only recognising letters and words in the digital format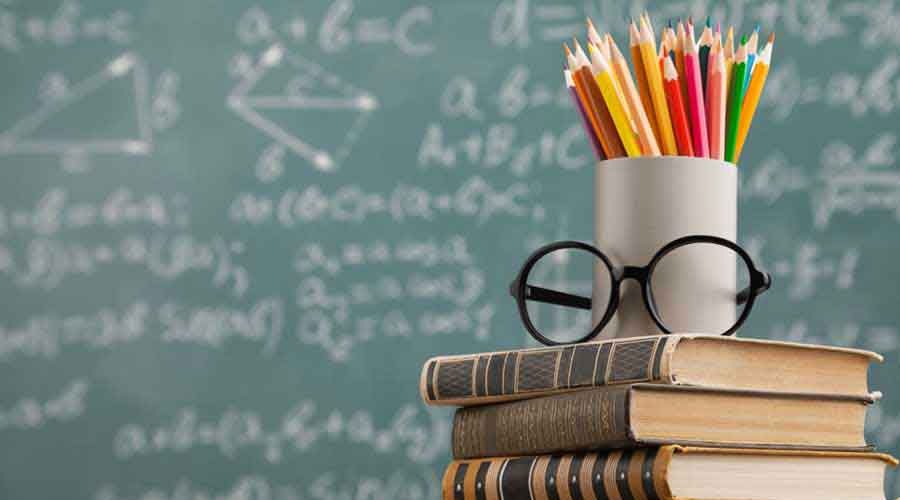 Representational image.
Shutterstock
---
New Delhi
|
Published 01.03.22, 01:45 AM
|
---
Illiterate adults will now get literacy training online, but some experts fear this could lead to the students gradually moving away from learning to write on paper to only recognising  letters and words in the digital format.
The cabinet has approved a revamped scheme on adult literacy with focus on online learning. The New India Literacy Programme will provide foundational literacy, numeracy, digital literacy and childcare and education.
The population census 2011 revealed there were 240 million people over the age of 15 years who were illiterate. The central government started the scheme Saakshar Bharat in 2009 under which 76 million illiterate people have got literacy training and successfully cleared the basic literacy assessment test till 2018. The new scheme proposes to cover five crore adults in the next five years.
Under the Saakshar Bharat scheme, nearly 1.65 lakh preraks — village level workers — were assigned the task of persuading the illiterate persons in the village to come to an informal centre where they would be taught basic reading, writing and arithmetic skills by volunteers. The preraks were paid a monthly remuneration of Rs 1,500 and the government provided theprimers and printed study materials to the learners.
Under the new scheme, there is no provision of preraks and printed primers. The adults will have to register online as learners, after which they will get material and resources in digital mode such as through television, radio, cell phone-based apps or portals. Local schools will be used to conduct a survey of beneficiaries and voluntary teachers. School students can also become voluntary teachers.
S.Y. Shah, director of the International Institute of Adult and Lifelong Education, said the stress on learning in digital mode under the new scheme is very much in sync with the changing times when people are gradually going online in handling their daily necessities like sending a message, ordering goods or services or applying for any benefit under government scheme.
"The Unesco has also changed its definition of literacy from reading, writing and comprehension. Now literacy means the ability to access information and critically analyse and use it to improve life. The new scheme's focus on attaining literacy through digital medium matches the Unesco's definition," Shah said.
Educationist and former chairman of National Institute of Open Schooling (NIOS) N.K. Ambasht said adult learners will gradually move away from focusing on writing skills under the new programme.
"When teaching and exam will be online or through computers, the learners will not get encouraged to learn writing of scripts or letter or anything. They will become literate on paper but incapable of holding pen and making curves, lines and circles practically because of the possibility that they will not be conversant with writing," Ambasht said.