BJP parliamentarian now cast glare on Harsh Goenka firm
Ananth Kumar Hegde claimed that an advertisement against the bursting of crackers on streets had created 'unrest' among Hindus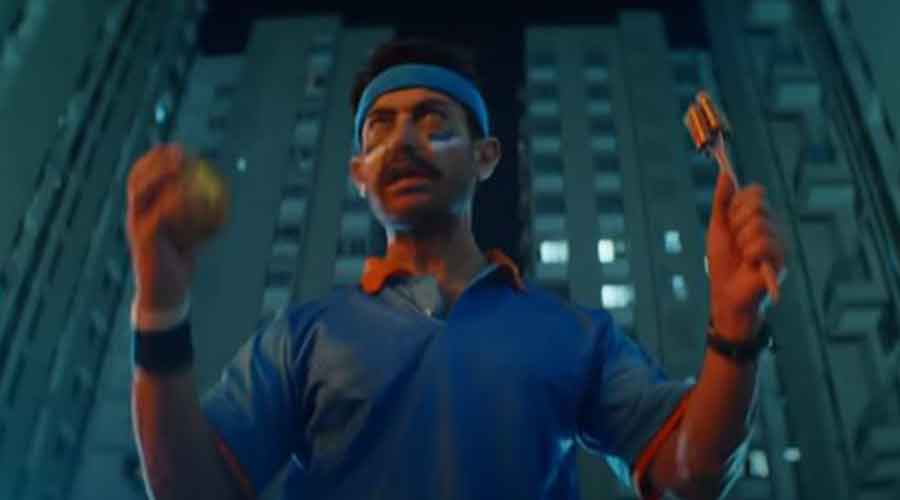 ---
Bangalore
|
Published 22.10.21, 01:00 AM
|
---
BJP parliamentarian Ananth Kumar Hegde has written to CEAT, the tyre maker and the flagship of RPG Enterprises headed by Harsh Goenka, claiming an advertisement against the bursting of crackers on streets had created "unrest" among Hindus and asking the company to also address the issues of Friday namaz on roads and azan over loudspeakers.
Hegde's letter to CEAT managing director and CEO Anant Vardhan Goenka refers to an ad in which actor Aamir Khan exhorts cricket fans against bursting crackers or lighting sparklers on streets, citing road safety.
The ad, released in the run-up to the T20 World Cup and Diwali, does not mention the festival that features crackers and fireworks.
The letter by Hegde, Lok Sabha member from Karnataka and former Union minister, says: "I request you to address one more problem faced by people on roads i.e. blocking roads in the name of namaz on Fridays and other important festive days by Muslims."
"At that time (during Friday prayers on streets), vehicles like ambulances and fire-fighter vehicles are also stuck in traffic causing grave losses," the letter adds without citing evidence.
It targets "anti-Hindu" actors, saying: "Nowadays, a group of anti-Hindu actors always hurt Hindu sentiments whereas they never try to expose the wrongdoings of their community."
Aamir had six years ago expressed alarm at the rising "intolerance" in the country.
The ad shows Aamir dressed in the Indian cricket team's colours and advising fans against bursting crackers on streets even if an Indian batter hits a six.
A message from this newspaper to CEAT's Twitter account, seeking the tyre maker's reaction to Hegde's letter and the boycott call, had brought no response till Thursday evening.
Hegde's letter, dated October 14, became widely known after the MP posted it on his Facebook page late on October 20. His personal website too carries a copy of the letter, which comes amid a social media call for boycotting CEAT products over two advertisements featuring Aamir.
The second ad to raise Right-wing netizens' hackles shows Aamir urging a wedding party to stay off the roads to make way for traffic. The critics' grouse is that the wedding depicted is a Hindu one.
Hegde's letter, which mentions only the cricket-cracker ad, says: "I kindly request you to take cognisance of this particular incident where your company's advertisement has created an unrest among the Hindus. I hope in future your organisation will respect the Hindu sentiment and will not hurt it directly or indirectly..."
It adds: "As you are very keen and sensitive towards the problems faced by the general public and you also belong to the Hindu community, I am sure you can feel the discrimination done to the Hindus since centuries."
Hegde goes on to raise another topic that should have little to do with road safety or the ease of traffic flow.
"I also request you to highlight the issue of noise pollution in your ads. Everyday loud noise is emitted from mikes arranged on top of mosques in our country when azan is given. That sound is beyond the permissible limits," the letter says.
"It is causing great inconvenience to people suffering from different ailments and taking rest, people working in different establishments and teachers teaching in classrooms."
Days earlier, Hegde's fellow Karnataka MP and BJP Yuva Morcha president Tejasvi Surya had targeted homegrown apparels major Fabindia over an ad that described a line of clothing with an Urdu term, Jashn-e-Riwaaz (celebration of tradition). The ad did not mention Diwali but Surya tweeted that it was a "deliberate attempt of Abrahamisation of Hindu festivals".
Fabindia clarified that Jashn-e-Riwaaz was not its Diwali collection. But it withdrew the commercial.
On October 21, Fabindia launched its Diwali collection, titled Jhilmil Si Diwali.