ADR releases study on electoral trusts in 2019-20
BJP received over 76% of all donations made through electoral trusts, while the Congress and the Aam Aadmi Party are a distant second and third, respectively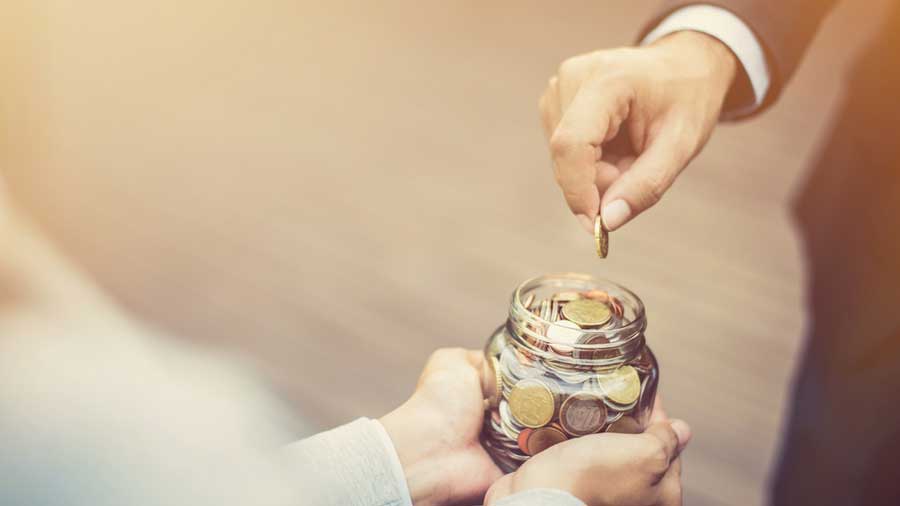 All corporates should make details of their political contributions available in the public domain through their websites (in annual reports or in a dedicated page) for increasing transparency in political financing
Shutterstock
---
New Delhi
|
Published 24.06.21, 01:30 AM
|
---
The BJP had received over 76 per cent of all donations made through electoral trusts in 2019-20, a study by poll watchdog Association for Democratic Reforms has found.
These trusts are non-profits through which companies and individuals can contribute to political parties indirectly and lobby as a collective of contributors.
The Congress and the Aam Aadmi Party are a distant second and third, respectively.
Of the 21 registered trusts, only seven have declared receiving contributions during 2019-20, totalling almost Rs 363.52 crore.
"The BJP received Rs 276.45 crore or 76.17 per cent of the total donations received by all political parties from electoral trusts followed by the INC (Congress) which received Rs 58 crore or 15.98 per cent," the NGO's report said. The AAP received Rs 11.27 crore.
The ADR report added: "JSW Steel Ltd contributed the highest amount worth Rs 39.10 crore amongst all donors of the electoral trusts, followed by Apollo Tyres Ltd with Rs 30 crore and Delhi International Airport Ltd which contributed Rs 25 crore, to various trusts…. Prudent Electoral Trust donated Rs 217.75 crore to the BJP, in contrast to Rs 67.25 crore contributed in FY 2018-19, while Jankalyan Electoral Trust donated Rs 45.95 crore of its total income to the BJP," the report says.
Prudent's major stakeholders are the GMR Group, Bharti Airtel, DLF and Apollo Tyres. JSW backs Jankalyan. The AAP received funds only from Prudent.
The Calcutta-based MP Birla Group-controlled "Paribartan Electoral Trust declared a donation of Rs 3 crore to a party/parties through electoral bonds. This is the first time that an electoral trust has declared giving donation to a political party/parties using the mode of electoral bonds and the party name(s) is not declared. This practice is against the spirit of the Electoral Trusts Scheme, 2013, and Rule 17CA of the Income Tax Rules, 1962, which make it mandatory for trusts to furnish each and every detail about the donor contributing to the trust," the ADR report observes.
The report said the "details of donors to these 6 electoral trusts remain unknown, thereby leading to speculation on whether donations to these trusts were only a means of getting tax exemption or a way to convert black money stashed in tax havens to white money in India".
"Therefore, details of donors to these electoral trusts, which were formed before the CBDT rules came into existence, should also be disclosed. Also, the same rules which apply to those trusts formed after 31st January, 2013, should also apply to the above mentioned trusts so as to improve transparency," the report said.
The NGO added: "All corporates should make details of their political contributions available in the public domain through their websites (in annual reports or in a dedicated page) for increasing transparency in political financing."