Rape accused bishop in 12-day remand
The jail remand came exactly 90 days after the nun from a Syro-Malabar Church filed a police complaint accusing Mulakkal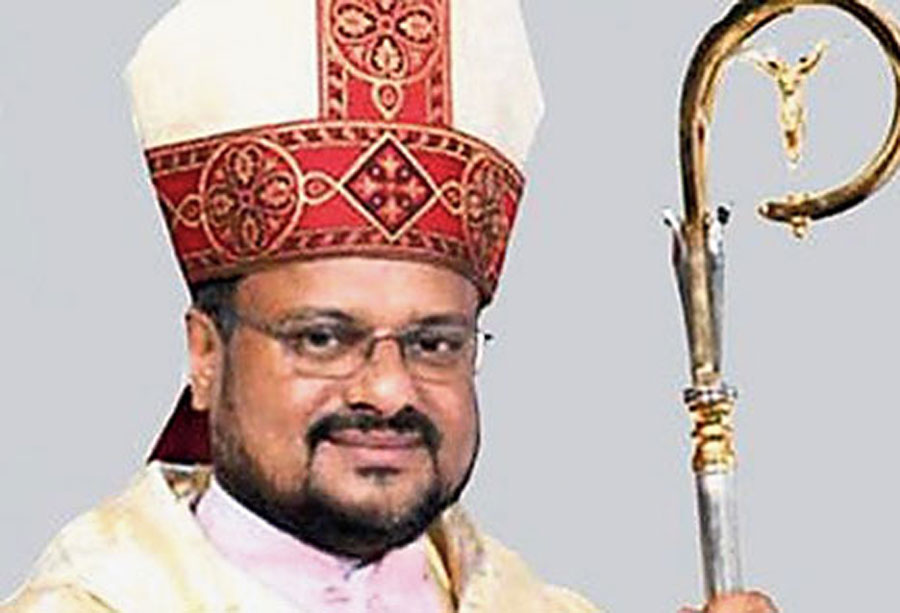 ---
---
A Kerala magistrate on Monday sent Bishop Franco Mulakkal to judicial custody till October 6 after the clergyman, arrested on the charge of repeatedly raping a nun, was produced in court at the end of his two-day police remand.
Mulakkal was shifted to Pala Sub-Jail in Kerala's Kottayam district as an under-trial after the police did not press for an extended custody.
The jail remand came exactly 90 days after the nun from a Syro-Malabar Church filed a police complaint accusing Mulakkal of raping her 13 times between 2014 and 2016.
Mulakkal, bishop of the Jalandhar Diocese but since relieved by the Vatican of his pastoral responsibilities following a request from the clergyman, belongs to the same church.
On Monday, the bishop told the first class magistrate's court in Pala that the police had forcibly taken his cassock after his arrest last week.
The bishop said the police might manipulate evidence by using strands of his hair that might be on the cassock. Mulakkal had changed into a kurta and long pants after his arrest.
But a police counsel told the court DNA tests needed to be conducted as part of the probe.