'Billa-Ranga' in PC case
The reference to Billa and Ranga drew eyeballs on social media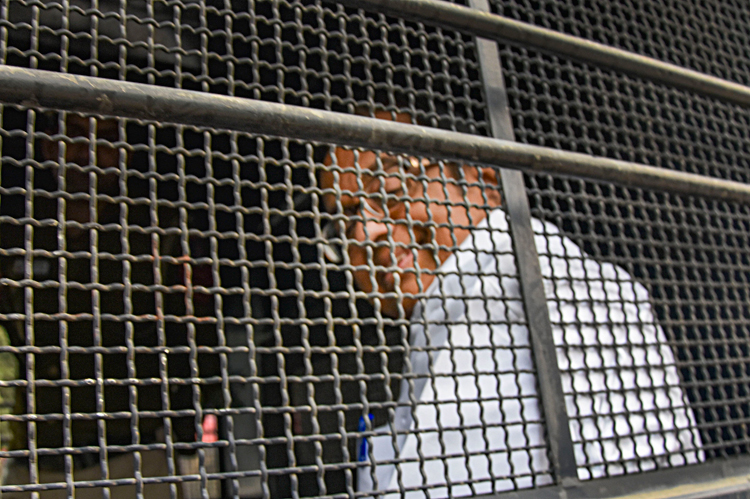 ---
---
Former Union minister P. Chidambaram on Wednesday told the Supreme Court the government was bent upon keeping him in jail indefinitely, pleading that bail could be denied only to those accused of terrorism or offenders like the rapist-murderer duo Ranga and Billa.
The reference to Ranga and Billa, perpetrators of a crime that shocked the country in the late 1970s, drew eyeballs on social media. "Ranga" and "Billa" are also two names used by trolls to pillory two contemporary politicians.
Senior advocate Kapil Sibal, who appeared for the Congress veteran, also said Delhi High Court had reproduced several portions of an affidavit filed by the Enforcement Directorate while denying Chidambaram bail on November 15.
"The high court has exactly reproduced the ED's statements as its judicial findings to deny me (Chidambaram) bail. The high court has said it would be sending a wrong message to the country if I am released on bail. It is as if I am some Ranga-Billa. Whatever is said in the ED's counter-affidavit in Delhi High Court became the finding of the high court. They are exact word for word. Your Ladyship had said in the last order this should not be so," Sibal contended.
"The idea is to keep him in custody as long as possible. Why did they not question me all this time in judicial custody? Now they said they are questioning him on November 23, knowing the case is in court."
The senior counsel then read out portions from the high court judgment to claim that they tallied with the ED's affidavit.
Ranga and Billa, ruthless killers who had raped a girl and later murdered her along with her brother, were hanged in Tihar Jail in 1982.
Abhishek Manu Singhvi, another senior advocate who also appeared for Chidambaram before a bench of Justices R. Banumathi, A.S. Bopanna and Hrishikesh Roy, said the Congress leader had neither influenced witnesses nor tampered with evidence.
"The extraordinary case of denying a person bail should be used in cases of terrorists, child molesters or repeat offenders. But that's not the case here," Singhvi said.
Chidambaram is facing simultaneous prosecution by the Central Bureau of Investigation and the ED for alleged irregularities in Foreign Investment Promotion Board (FIPB) clearance given to INX Media for receiving foreign investment to the tune of Rs 305 crore against an approved inflow of Rs 4.62 crore.
The apex court had on October 22 granted him bail in the case filed by the CBI but the ED continues to oppose his plea in the parallel case.
The arguments will resume on Thursday.