Bihar police bust potential 'terror' module in Patna
Several flags, pamphlets, documents, mobile phones, and other materials have been seized from the arrested persons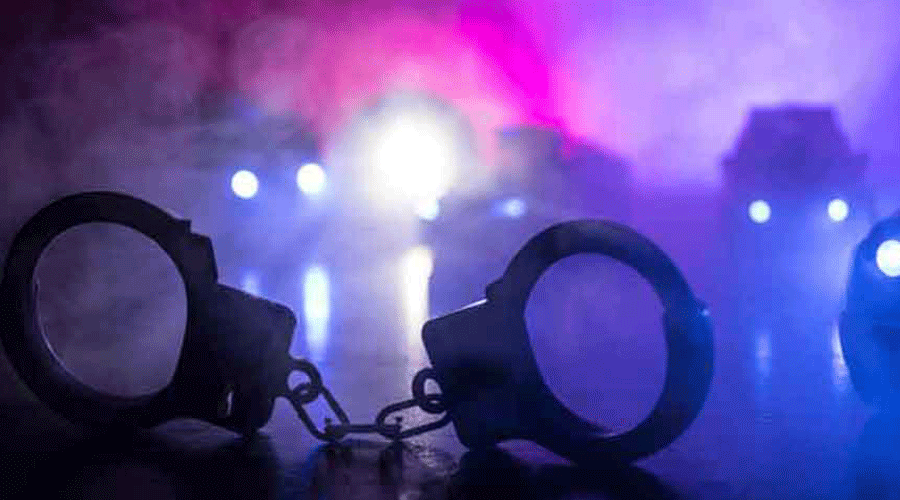 Representational image.
Shutterstock
---
Patna
|
Published 15.07.22, 12:21 AM
|
---
Bihar police claimed to have busted a "potential terror module" in Patna by arresting several people, including a retired Jharkhand police officer.
The operation was conducted based on intelligence inputs from various central and state agencies.
The arrested persons have been accused of having links with the Popular Front of India (PFI), Social Democratic Party of India (SDPI), indulging in anti-India activities, and working towards fostering enmity between different religions.
Several flags, pamphlets, documents, mobile phones, and other materials have been seized from them.
Among the arrested people, two were nabbed from Phulwarisharif, an urban area on the outskirts of Patna, on July 11, prior to Prime Minister Narendra Modi's visit to the state capital.
The two have been identified as Muhammad Jalaluddin, a former sub-inspector of Jharkhand police and Atahar Parvez, a former member of the banned organisation Students Islamic Movement of India (SIMI). Both had links with PFI, SDPI and other organisations.
The documents seized from them and information provided by them led to more arrests on Thursday. The Bihar Police have arrested six persons so far.
They said that 26 people have been named as accused in the FIR registered in this connection.
Danapur additional superintendent of police (ASP) Manish Kumar, who led the operation, said that Jalauddin and Parvez were functioning in the Gulistan locality of Phulwarisharif under the garb of an NGO.
 "We received intelligence inputs about illegal activities in the area and verified it. Jalauddin and Parvez were radicalising people, providing arms training on the pretext of teaching martial arts, training people about how to use knives and swords and inciting them to indulge in religious violence. We have video and CCTV footage and also eyewitness accounts about these," Kumar said.
Kumar said that people from many other states
would come and receive the training. The duo used to arrange for their stay in Patna, and circulated an eight-page internal vision document called "India 2047".
The documents contained steps to turn India into an
Islamic nation through overt and covert armed struggle. It also talks about taking help from other countries for the purpose, the officer said.
Bihar police additional director general (headquarters) Jitendra Singh Gangwar said a case has been registered in Patna and further investigations were going on.
"Posters, banners, PFI documents, mobile phones have been recovered and several other people connected with the case will be arrested. We are working on all dimensions," Gangwar told reporters.
Meanwhile another controversy brewed in connection with the arrests when Patna senior superintendent of police (SSP) Manavjit Singh Dhillon, while interacting with the media on Thursday, equated the modus operandi and martial arts training being given by the arrested persons were similar to that of RSS shakhas.
The BJP immediately took umbrage over the SSP's statement and sought apology from him. It also asserted that the government should take action against him if he fails to do so.
 "Comparing a nationalist organisation like RSS with a terrorist organisation that has the aim of turning the country into an Islamic nation is a disgusting thing. The SSP should apologise for his comments. The government should take action against him if he does not do so. We will file a defamation case against him if the government does not act," BJP MLA Haribhushan Thakur Bachaul said.
Gangwar has issued a showcause notice to Dhillon for equating RSS with PFI and has sought a reply within 48 hours.
Bihar has a National Democratic Alliance (NDA) government with the BJP, chief minister Nitish Kumar's Janata Dal United (JDU) and Hindustani Awam Morcha Secular (HAMS) being partners in it.
However, HAMS also came out in support of the Patna SSP and asked the BJP not to drag him into any unnecessary controversy. The party also sought action against BJP hardliners for demanding a Hindu rashtra instead of a secular country.
 "The way the BJP is accusing and attacking the Patna SSP is not good. He has not talked about the RSS being a terrorist organisation. However, if talking about making India an Islamic state is a crime then talking about converting the country into a Hindu nation is also a crime," HAMS general secretary and spokesperson Danish Rizwan said.
 "If you are taking action against a person with a Muslim name for conspiring about turning India into an Islamic country, then you should also take action against leaders who openly talk about making India a 'Hindu Rashtra'. Immediate action should be taken against such leaders. The law should be equal for people who talk about turning the secular country into a religious one," Rizwan added.
Over the last few months, the NDA is seeing a tug of war between the BJP on one side and the JDU and HAMS on the other. They have differed on several issues, including the National Population Register, National Register of Citizens, uniform civil code, population control and policy, controversies over hijab, namaz in the open, and loudspeakers atop religious institutions.