Axis of backwards test-fired in Uttar Pradesh
'Garv se kaho hum Shudra hain' banners seen outside Samajwadi Party headquarters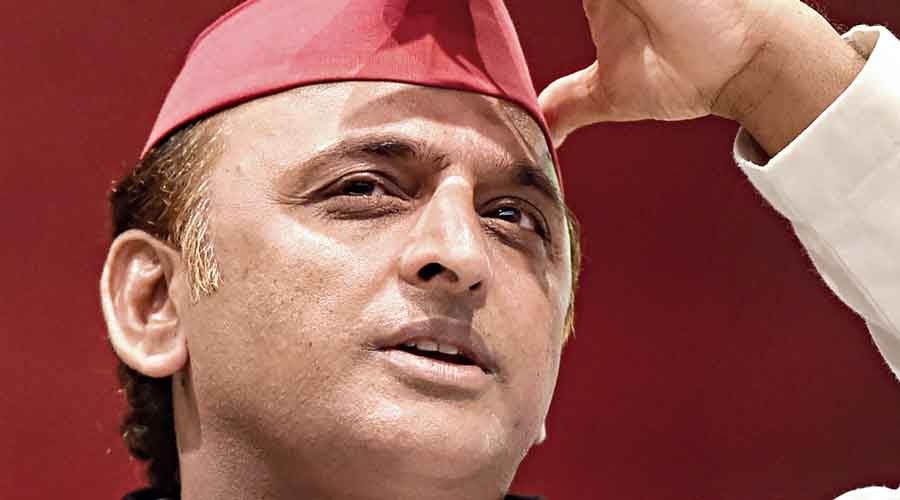 Akhilesh Yadav
File picture
---
Lucknow
|
Published 03.02.23, 03:25 AM
|
---
A banner has come up outside the Samajwadi Party headquarters in Lucknow declaring "Garv se kaho hum Shudra hain (Say with pride that we are untouchables)", hinting at efforts to unite non-Brahminical forces against the BJP ahead of the 2024 Lok Sabha polls. 
The banner bears the image and name of Uttam Prakash Singh Patel, general secretary of the Kurmi-Kshatriya Mahasabha, Mumbai, and came up on Monday, two days after Samajwadi president Akhilesh Yadav dared chief minister Yogi Adityanath to read out some couplets from Tulsidas's Ramcharitmanas that have uncharitable reference to non-Brahmins.
A Samajwadi leader told this newspaper on the condition of anonymity: "Any banner put up at the gate of the Samajwadi office must have the consent of party leaders.
"Knowing well that the popularity graph of Prime Minister Narendra Modi has fallen sharply, the BJP is trying to unite the Hindu voters for the 2024 elections. Their wings are working among the OBCs and the SC-STs. Obviously, we need the voters to know that the BJP has been essentially pro-upper caste, particularly pro-Brahmin and anti-non-Brahmin castes. It is also well known that for the BJP, any rich person is a Brahmin and the rest are shudras. This is the reason Modi supports rich businessmen of all castes and religions."
Akhilesh told reporters: "BJP members protested against me when I went to attend a religious programme at Jhulelal Vatika (in Lucknow) on Saturday. We cannot attend a religious programme without their permission. Doesn't this suggest that they consider others as lower to them?"