At winning hour, three points from Narendra Modi
Secularism 'dramebaazi' over, said the soon to return Prime Minister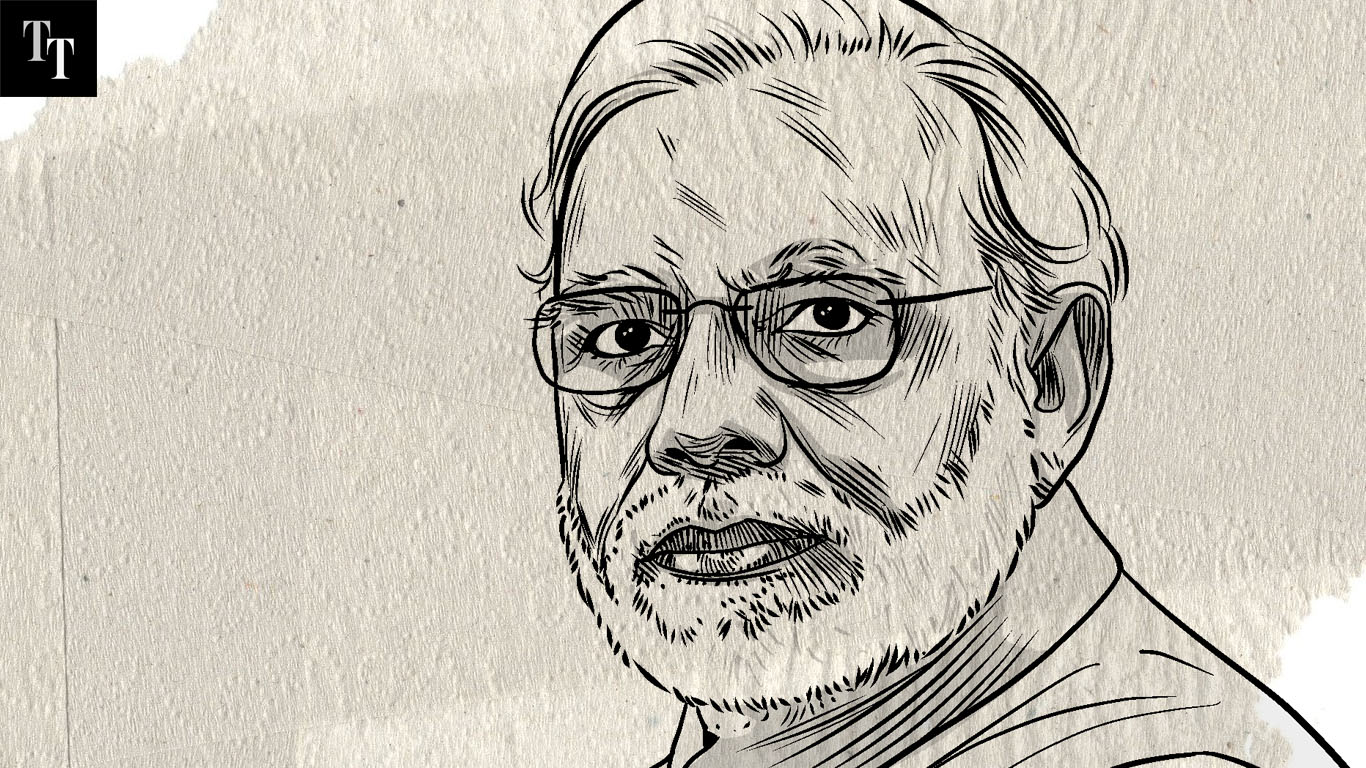 ---
New Delhi
|
Published 24.05.19, 02:20 AM
|
---
Prime Minister Narendra Modi on Thursday highlighted three points in the election's campaign and outcome. The first was secularism, which he called 'dramebaazi'.
"You must have seen that for 30 years, although this dramebaazi has been going on for a long time, this tag was in fashion which when used was akin to taking a dip in holy Ganges,' he said in his first speech after the BJP's spectacular victory. 'That tag, that too a fake one, was called secularism," he said. BJP workers, gathered outside the party headquarters and chanting 'Modi Modi' while it drizzled, erupted.
The reaction of the crowd indicated that the sweeping mandate had the power to brush aside grave questions that had challenged the idea of India in this election and remain valid.
The campaign saw terror case accused Sadhvi Pragya Singh Thakur contest for the BJP from Bhopal, call Nathuram Godse a 'deshbhakt' and then win by a thumping margin. 
During his campaign in the country's Northeasts, BJP president Amit Shah labelled Muslim migrants settled in India as 'termites'.
Modi told the crowd that there were slogans telling people to become secularists. "You must have seen, that from 2014 to 2019, that entire community (of secular people) has stopped saying anything," the soon-to-return Prime Minister said. Not a single political party could muster the courage to mislead the country by wearing this "veil of secularism", he remarked.
Modi also highlighted how, according to him, this election had been different. "Every election was coloured by corruption. Elections were fought on the issue of corruption. This was the first election, where any political party couldn't accuse the five years of rule with a single charge of corruption," Modi said.
The Congress had brought the charge of financial mishandling in the Rafale fighter jet deal, but on the ground the campaign seemed to have found little appeal among voters. Or voters chose to believe in the BJP's campaign line that Modi is 'incorruptible'.
Modi also tried to recast the link between poverty and caste. "There are just two castes that remain in this country,' he said. 'Just two will remain and the country will be centred on it. In this 21st century, India will have one caste of gareeb (poor) and the other of those who contribute to free this country of poverty. There is one that wants to get out of poverty and the other that wants to rescue the country from poverty. And we need to empower the two. These two powers can help get rid of this stain of poverty."