Hegde poison tap unclosed
'Secular parties ensure Islamists vote en masse for a party which can defeat BJP4Delhi, while they have all the traitor traits to divide the Hindu votes'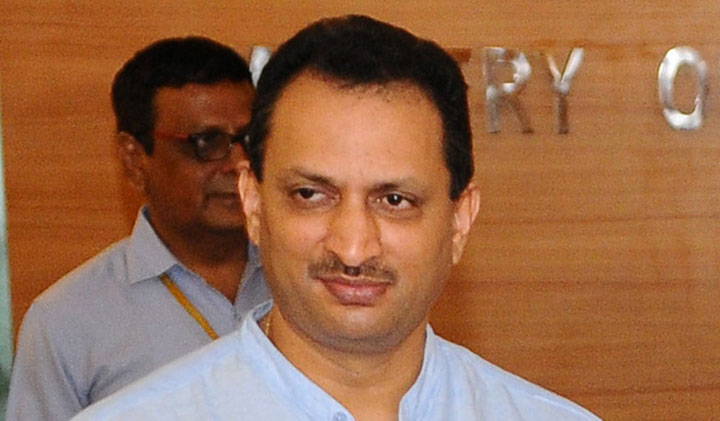 ---
---
Parliamentarian Ananth Kumar Hegde, a motormouth known for making hateful and divisive statements, has accused "secular parties" of getting "Islamists" to vote against the BJP in the Delhi elections.
"Secular parties ensure Islamists vote en masse for a party which can defeat BJP4Delhi, while they have all the traitor traits to divide the Hindu votes," Hegde has tweeted, referring to the BJP's bruising defeat to the Aam Aadmi Party on Tuesday.
"Hindus continue to be in deep slumber as they fall in the same secular trap," he added.
Last week, Hegde, a parliamentarian from Karnataka and former Union minister, had called the freedom struggle led by Mahatma Gandhi an "adjustment" with the British, questioned Gandhi's "Mahatma" status and ridiculed his practice of satyagraha.
The BJP was learnt to have showcaused him. Later, Hegde, an admirer of Gandhi's assassin Nathuram Godse, had denied having made any reference to the Mahatma.
A Karnataka BJP functionary said he knew nothing about Hegde's tweet on the Delhi polls. "I didn't see the tweet, but I am sure our leaders will take note of it. We don't encourage anyone to make such comments," said the functionary who did not want to be named.
The Karnataka state convener of the AAP, Prithvi Reddy, said the time had come to ignore leaders like Hegde and their intemperate comments.
"Such comments are best ignored since they are nothing but verbal diarrhoea. This is the same gentleman who called the freedom struggle a drama," Reddy told The Telegraph.
"The people of Delhi have shown there is no place for hatred and divisive politics. They (BJP) don't have the right to talk about India and Hindus since all they have done is to divide the country on communal lines. That's why the people of Delhi gave them just eight out of 70 seats," the AAP leader added.
"It's also the BJP's ploy to let these loose canons fire insults at anyone who is against them with the aim of diverting people's attention from their own failures," Reddy, who is preparing the local AAP unit for the Bangalore civic polls in September, said. "Ideally they should have sacked him from the party after forcing him to resign from the Lok Sabha. But it seems the BJP is encouraging people like him."
Congress spokesperson Kavitha Reddy slammed Hegde for repeatedly making incendiary statements and the BJP for not taking any action against him.
"Hegde is the epitome of hate propaganda and divisive politics. The BJP leadership did not take any action on his disgusting remarks on Mahatma Gandhi," she said, adding that none should expect any action from a party like the BJP.
"Every party has fringe elements, but the BJP is a party of the fringe. So one cannot expect dignified politics from any leader of the BJP. Only the people can punish politicians like Hegde by voting them out," she added.