An Xmas cake story: baked in India in 1883
Enter Bapu giving his compatriots a chance to assuage palate and pride — by extending their gastronomic dominion over a jewel of English cuisine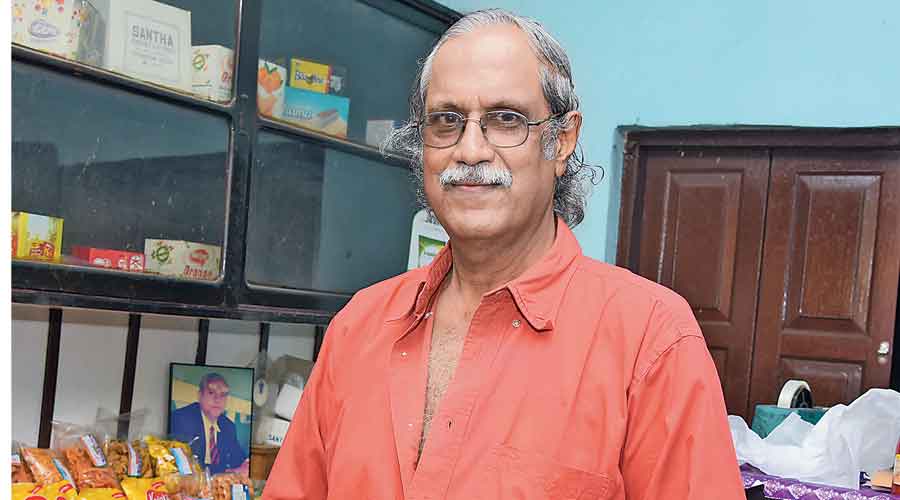 Premnath Mambally with the ice cake, a signature item of Santha bakery
---
Thalassery
|
Published 24.12.20, 01:36 AM
|
---
When you bite into your plum cake this Christmas, say a silent thank you to Mambally Bapu, a Keralite tea exporter in Burma who suddenly felt homesick some 140 years ago.
As the year 1883 wound towards its end, Indians had been left with a bitter taste in their mouth watching the rabid British opposition to being brought under native magistrates' authority, as the Ilbert Bill envisaged.
Enter Bapu to give his compatriots a chance to assuage palate and pride — by extending their gastronomic dominion over a jewel of English cuisine.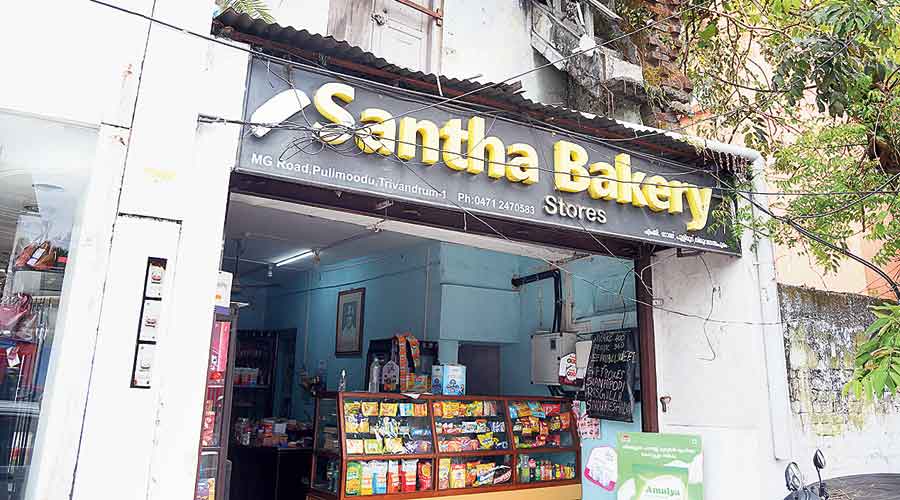 In short, by baking the first Christmas plum cake by an Indian. The day was December 20, 1883. The place was Thalassery, a coastal town in north Kerala, then part of the Madras British Presidency.
The inspiration had been provide by a British planter, Murdoch Brown, who was developing a cinnamon plantation in nearby Ancharakandi.
"Mambally Bapu, my great-grandfather, was a businessman in Burma, shipping milk, tea and bread to British troops in Egypt. He returned to Thalassery in 1880 and soon established a bakery of his own," said Prakash Mambally, owner of Mambally's Royal Biscuit Factory, which now produces 17 varieties of Christmas plum cakes.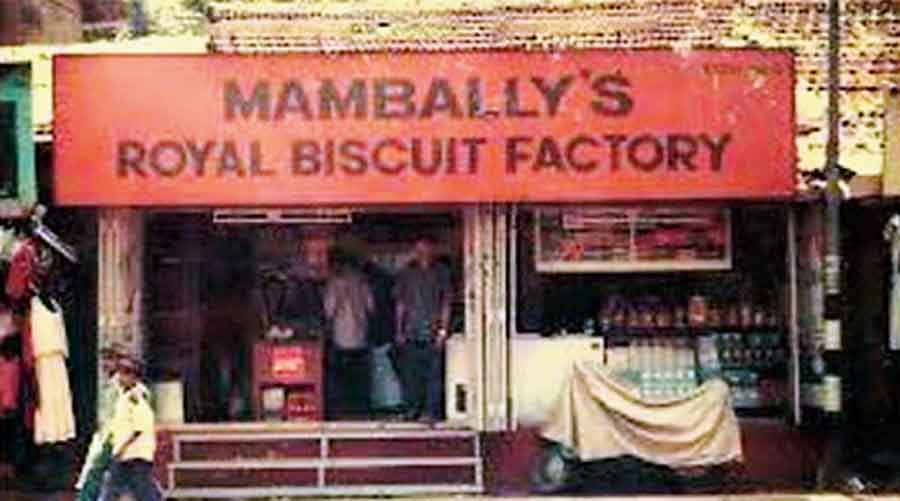 "The Royal Biscuit Factory, set up by Bapu, was the country's first bakery established by an Indian."
Bapu had learnt biscuit-making in Burma and wanted to return home and sell bakery products. From day one, he began making over 40 varieties of biscuits, rusk, bread and buns.
A few days before Christmas in 1883, Brown arrived at Bapu's biscuit factory with a rich plum cake he had bought from England. He told Bapu to taste a slice of the cake and make another one with the same taste and shape.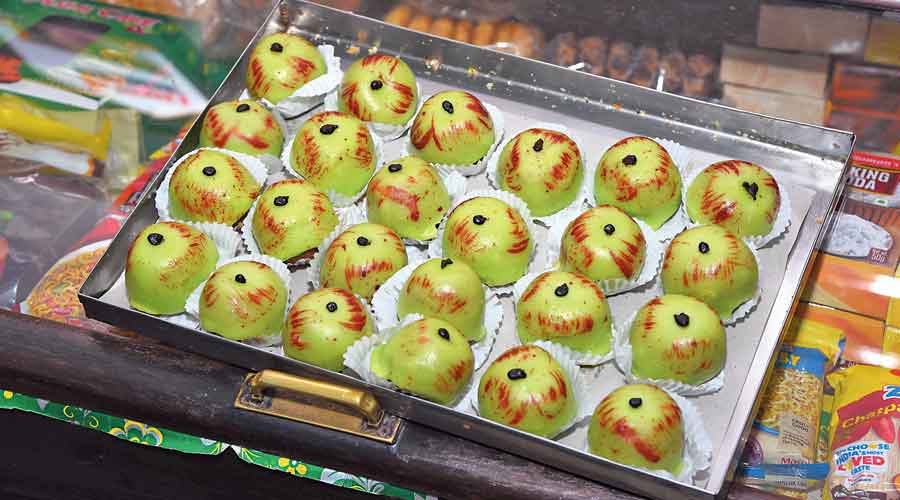 Oblivious that he was carving a place for himself in Indian culinary history, Bapu agreed and sought 10 days' time.
Brown provided Bapu with ingredients such as cocoa, dates, raisins, and dry fruits. He told Bapu to buy a French brandy from nearby Mahe or Mayyazhi, a French settlement that now falls in Puducherry.
Instead of travelling 14km to Mahe for the brandy, Bapu decided to use a substitute — a locally brewed liquor made with cashew apples and the banana variety kadalipazham.
A blacksmith in Dharmadam, on the outskirts of Thalassery, prepared a mould as specified by Bapu.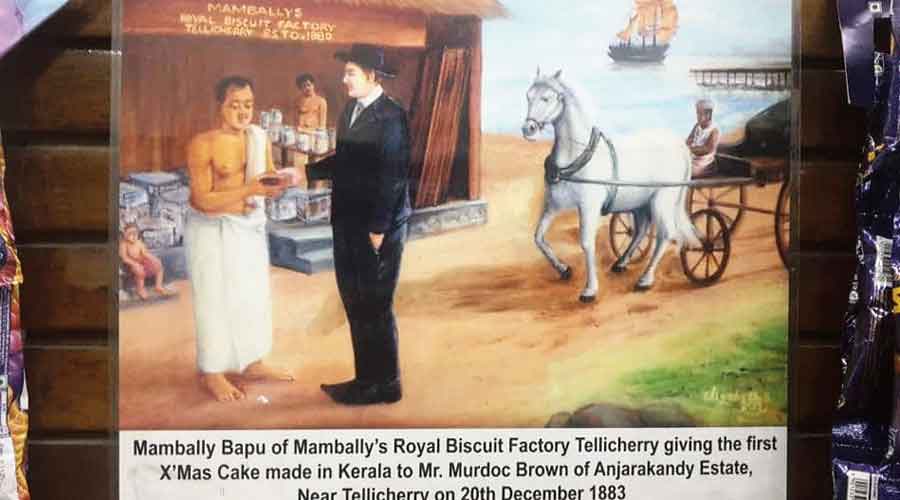 On December 20 that year, Brown arrived at Bapu's shop and received the first Indian-made plum cake. Legend has it that after tasting it, Brown certified it as the best cake he had ever had and ordered a dozen more.
"Those days, yeast was not available for fermentation in British India. So Bapu experimented with the locally brewed liquor," said Premnath Mambally, a descendant of Bapu who owns the Shantha Bakery in Thiruvananthapuram.
"The local liquor effectively fermented the dough and provided it with a unique taste."
Kerala is home to India's largest plum cake market, a major share of it owned by the Mambally family. Its members operate some of the state's top bakeries: the Cochin Bakery in Kochi, Shantha Bakery in Thiruvananthapuram, Modern Bakery in Kozhikode, Best Baking Co in Kottayam and Mambally's in Thalassery.
At each of these bakeries, visitors are greeted by paintings that mark the historic moment when Bapu handed over his first plum cake to Brown.