Amit Shah's successor in BJP? Not so quick
Bhupender Yadav says party expansion drive and organisational polls to be done first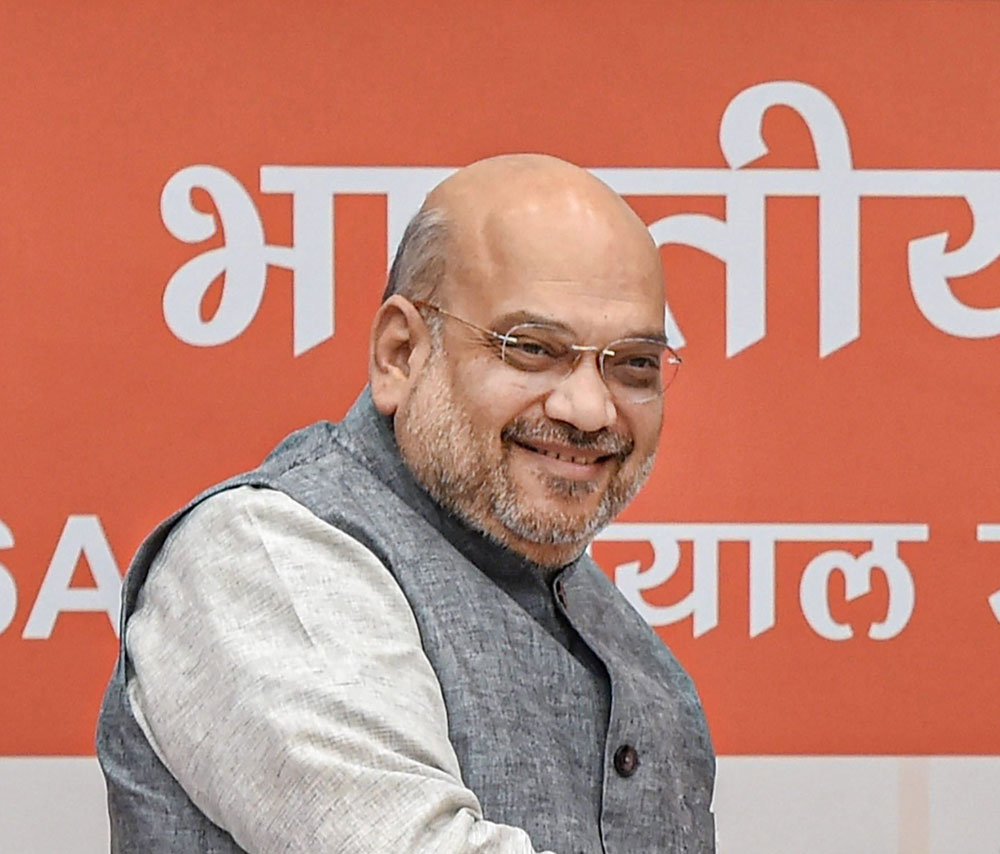 ---
---
BJP general secretary Bhupender Yadav today ruled out the possibility that party president Amit Shah's successor would be named soon.
Speaking to journalists after a news conference in the party headquarters, Yadav said the party will first expand its membership base. "The party membership is valid for six years, but we hold a membership drive every three years with an aim to increase it by 20 per cent at least. As Amit Shah has said earlier, the party is yet to reach its peak. We have plans to strengthen the party base in Kerala and Tamil Nadu," he said.
This membership drive, according to Yadav, would take three weeks. After this, the BJP will hold 'block-level' and 'state-level organisational elections'. After that national-level posts will be filled.
Yadav said the next president would be named only after the organisational elections are completed.
The first stage of this process will begin soon with the membership expansion drive. The BJP claims to have about 11 crore members. The membership expansion drive will be headed by former Madhya Pradesh chief minister Shivraj Singh Chouhan, Yadav said.
The party faces the next round of Assembly elections in Haryana, Jharkhand and Maharashtra between October and December.