Ahmed Patel: Friend, peacemaker and Sonia's voice
Congress pivot who heard out everyone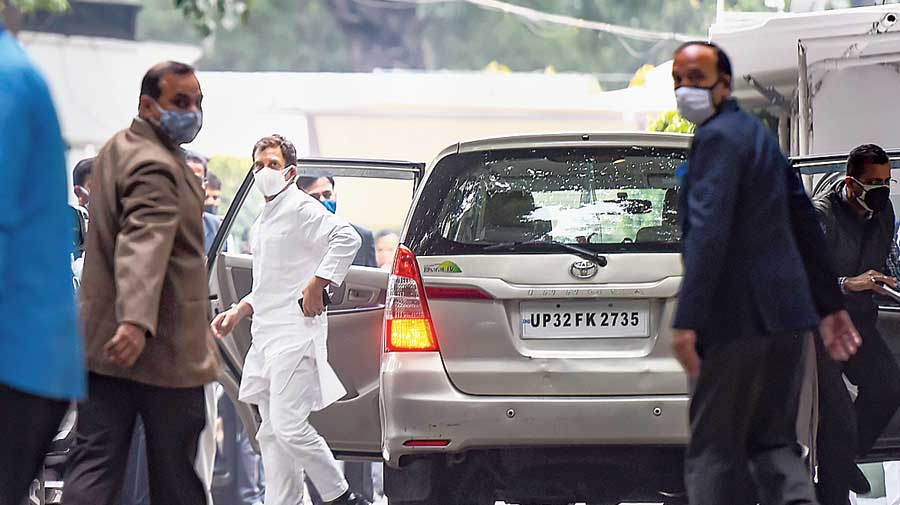 Rahul Gandhi arrives at Ahmed Patel's residence in New Delhi on Wednesday to pay condolence to his family.
PTI
---
New Delhi
|
Published 26.11.20, 02:09 AM
|
---
"Political management" is a crude expression. What it really stands for is harmonising contradictions, forging solidarities and cultivating trust. That's what Ahmed Patel excelled in.
The initials "AP" may have reverberated across the corridors of power for decades, but the man rarely inspired awe or fear. For, AP had quietly transformed into AB —Ahmed Bhai — the friendly politician who never used power as a weapon of retribution or blackmail.
Patel wasn't a mass leader but carved a space for himself in national politics with his dedication, hard work and extraordinary ability to win people's trust, his humility and willingness to help people earning him popularity across the political spectrum.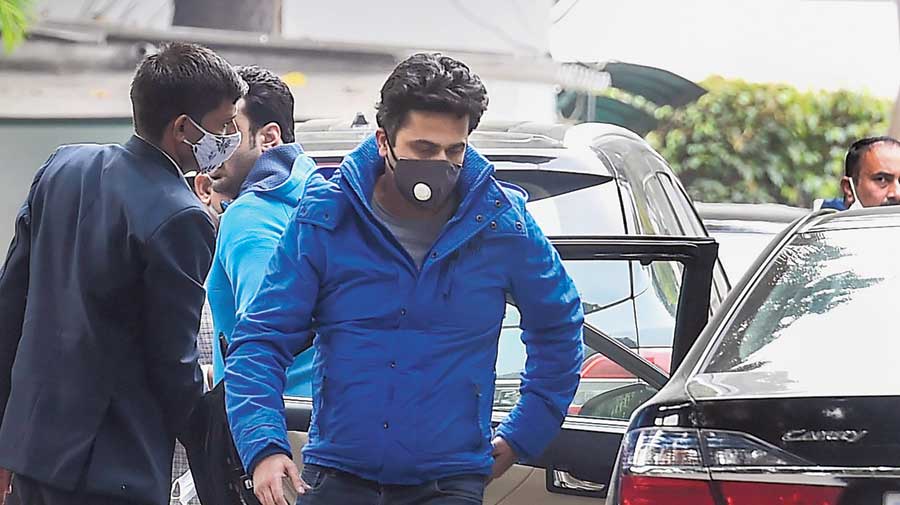 He was Sonia Gandhi's eyes and ears during her first tenure as Congress president. His word was blindly accepted as hers, both within and outside the Congress.
Patel's behind-the-scenes management and unselfish loyalty were key to Sonia's 18 years as party president being bereft of any major mishap or embarrassment.
Tags like "behind-the-scenes operator", "backroom strategist" or "political manager" often evoke distrust and contempt. But these labels, so often attached to Patel, fail to come close to encapsulating what he did for the Congress and Sonia, during whose long presidency he remained the pivot of the party's politics and organisational affairs.
The sheer volume of his engagements as political secretary to Sonia was awe-inspiring. From disgruntled party worker to dissenting leader, minister to party official, businessmen to bureaucrat, social activist to wheeler-dealer, he met hundreds of them every day and tried to resolve their problems.
And whether it was a rebellious leader from Maharashtra or a ticket seeker from Odisha, they all knew that an assurance from him was an assurance from the party president.
Ahmed Bhai heard every complaint, digested every invective, calmed every dissenter, reassured every favour seeker. He tried to respond to even the most mundane of queries from journalists, often after midnight.
His cool temperament, unending patience and uncomplaining ability to handle countless responsibilities and grievances every day made him a buffer and a bulwark for Sonia, protecting her from the pressures and pitfalls of running a big organisation.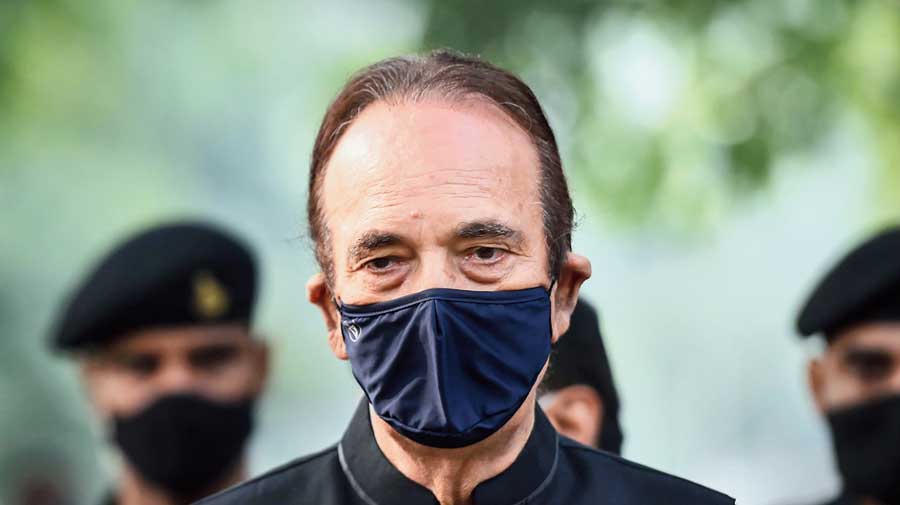 Patel's networking skills had helped Sonia forge the national coalition that ousted the Atal Bihari Vajpayee government in the 2004 election. He could talk to any politician irrespective of their party's relations with the Congress and get things done.
During the UPA's 10-year rule, Patel strengthened his ties with politicians from other parties by choosing accommodation and understanding over the use of force to extract favours.
Among his greatest virtues were his ability to set aside personal ambition and his refusal to flaunt the trappings of power.
Patel never became a minister despite calling the shots in the Congress. He kept a low profile at party or government functions, if he couldn't stay away altogether.
He abhorred media focus and often discouraged journalists from writing about him.
Patel, however, understood the reality of factions in the party system and viewed politics as the cohabitation of diverse forces. He often said that problems could be "managed" if not "solved", as the chief objective was peaceful coexistence.
This trait of his was misunderstood by some party colleagues and political observers, who were suspicious of his role in persuading the Manmohan Singh government against taking strict action against then chief minister Narendra Modi over the Gujarat riots and fake-encounters.
Many Congress leaders, young and old, felt there was a tacit understanding between Patel and Modi despite the raids and investigations he and his family faced under BJP rule and the personal barbs Modi subjected him to.
During the last Gujarat elections, the Prime Minister had played on sectarian sentiments, referring to "Ahmed Mian" and hinting that Patel, a Muslim, would be chief minister if the Congress won in Gujarat. Nor did Modi and Amit Shah spare any effort to try and prevent Patel retaining his Rajya Sabha seat in 2017.
While it's true that personal enmity and coercive measures had no place in Patel's politics, his loyalty to the Congress and Sonia was unquestionable. Yet his last days passed amid an atmosphere of distrust and suspicion within the party.
Patel suffered this irony all his life: many party colleagues who drew strength from his authority also ran whisper campaigns against him. This despite his never having publicly shown any unease with the party leadership through the decades since he had begun his journey under Rajiv Gandhi.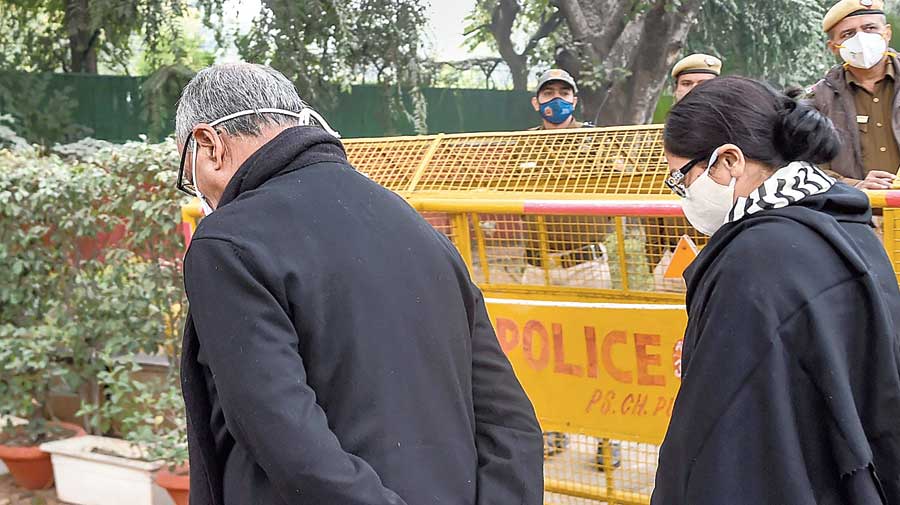 While the veterans Arjun Singh and N.D. Tewari had left the Congress after the demolition of the Babri Masjid on P.V. Narasimha Rao's watch, and Sharad Pawar had formed his own party, Patel showed unflinching loyalty even when he was briefly removed from party posts.
But the native of Bharuch in Gujarat — a Lok Sabha seat he represented thrice apart from enjoying five Rajya Sabha terms — realised he lacked Rahul Gandhi's trust and had begun talking of retiring from politics.
Yet his politics was so deeply entwined with Sonia's that her return as party president again brought him to the centre stage of Congress affairs.
Patel would have had a critical role to play in the Congress's revival process. But at 71, he lost his battle against post-Covid complications after 55 days' resistance.