AAP becomes India's 9th 'national party'
Seat at the high table of national politics for Kejriwal-led party within a decade of its formation courtesy of its performance in the Gujarat polls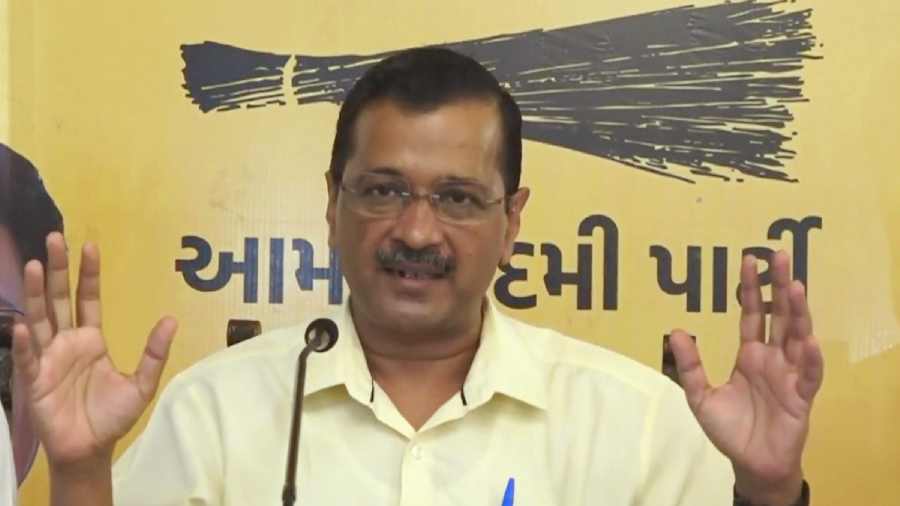 Arvind Kejriwal
File picture
---
New Delhi
|
Published 09.12.22, 03:13 AM
|
---
The Aam AadmiParty (AAP) has qualified to become India's ninth national party, within a decade ofits formation, with its performance in the Gujarat elections.
However, a section in the party believes that concentrating solely on Gujarat, where it won just five seats, cost it dearin Himachal Pradesh where it drew a blank. These leaders pointed to a waste of valuable financial resources and the largely symbolic stature of the"national party" tag.
The Election Commission of India gives "national" and "state" tags to parties, which entitles them to use their symbol across India or the respective state.
A recognised party is also entitled to airtime on the public broadcaster for election campaigns, and to office space and membership of consultative committees at various levels of government.
More than anything, it is a morale booster for its supporters, and a seat at the high table of national politics.
AAP national convener and Delhi chief minister Arvind Kejriwal said in a webcast: "A small party, a young party, which is only 10 years old. When people hear that we now have governments in two states (Delhi is a Union Territory), and have become a national party, they bite their fingers. This is an astonishing achievement for you all."
The Elections Symbols (Reservation and Allotment) Order, 1968, recognises a party as a state party if it fulfils any one of five conditions: 6 per cent vote share and two MLAs or one MP in the respective election; 3 per cent of Assembly seats or three MLAs, whichever is higher; one MP for every 25 allotted to the state or any fraction thereof; or 8 per cent vote share in the last Assembly election.
The qualifications for becoming a national party are any of the following: a state party in at least four states; or at least 6 per cent vote share in the previous Assembly or general election from at least four states in addition to four Lok Sabha MPs; or, at least 11 Lok Sabha MPs from not less than three states.
The AAP is a state party in both Delhi and Punjab where it is in power, and it won two seats and a 6.3 per cent vote share in Goa earlier this year. With 12.9 per cent of the votes in Gujarat, as well as five seats, it qualifies as a state party there as well.
However, an AAP leader said that in the current round of elections, halfway through the campaign the party "realised that it would be wiser to invest all our resources in Gujarat rather than Himachal".
The source added: "We put all our eggs in one basket — Gujarat — but we got less than half the minimum seats we had expected to win. National status is fine, but I don't know if we have any resources left to fight other elections until the Lok Sabha polls. We have a more immediate problem — protecting our MCD (Municipal Corporation of Delhi) councillors from poaching — which also requires resources. It will cost us money to move councillors to a resort in Punjab or even in Delhi."