A state of war, but Indian politicians entitled to visit: MEP Nicolaus Fest on Kashmir
Fest, a member of a far-Right German party, said the forces 'seemed to be necessary' given the terrorist attacks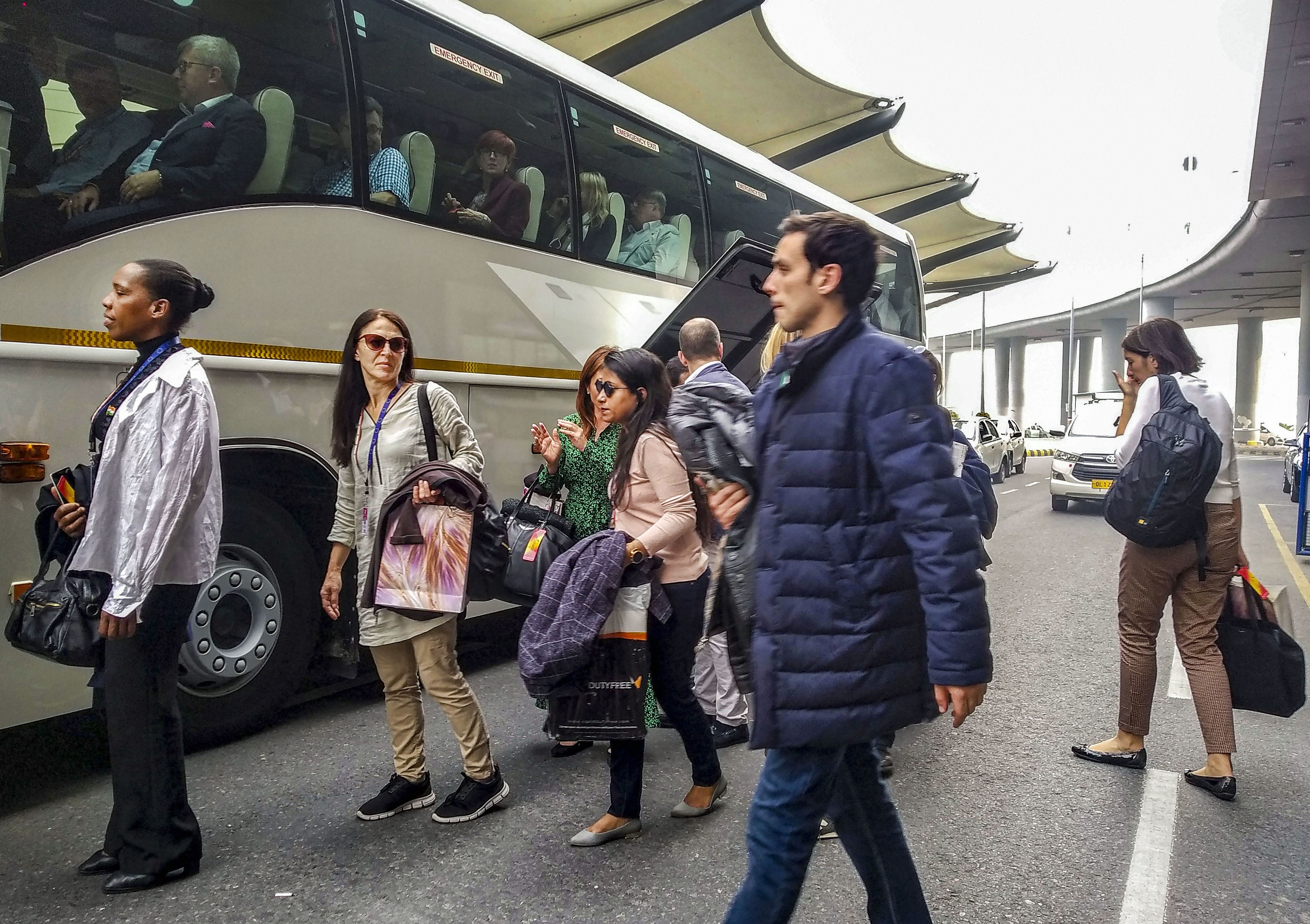 ---
---
Nicolaus Fest, one of the members of the European Parliament (MEP) taken by the Indian government to Kashmir, said the situation around Srinagar airport reminded him of 'a state of war' because of the presence of security forces.
In an email to this website, Fest said the presence of military boots 'seemed to be necessary'. "...Given the amount of terrorist attacks and killings of innocent people by terrorist forces we see in Kashmir these measures of precaution seemed to be necessary," he wrote.
Fest is a member of the far-Right German political party Alternative für Deutschland or AfD that is known for its Islamophobic and anti-immigrant rhetoric. He was among 23 MPs given a tour of Srinagar by the Indian government that attempted to present this trip as an EU delegation visit, aithough the European Union or its parliament did not organise it.
Fest repeated what he had told the media earlier in the day, that 'if the government allows politicians from the European Union to visit Kashmir, politicians from India should be even more entitled to do so'.

The visit of the MEPs has come under scrutiny and questions have been raised on little known think tanks and lobbying agencies that seemed to be behind organising and funding the trip. It is now known that the MEPs were invited by a Brussels-based NGO called WESTT, while the visit was funded by an equally obscure think tank, the International Institute for Non-Aligned Studies (IINS) in New Delhi.

Fest was asked if he found anything dubious about the way the trip was organised. He did not. There is nothing dubious about giving politicians from abroad an opportunity to inform themselves, he wrote. "And though we all know that these kind of trips are not without intention by the host, it is always good to exchange views and to point at the questionable facts -- in this case for instance the banning of opposition leaders from visiting Kashmir," he replied.
When this website asked him if he thought India had used the MEPs to project a positive image of Kashmir and counter the negative narrative a home and may be abroad, Fest wrote: "Yes. All governments, all NGOs and all companies do the same. And all are fully entitled to make clear how they see a certain situation. As a politician, you listen to everyone."

Fest described the trip as well organised. "In Delhi, we met PM Modi, foreign minister Jaishankar and other high-ranking officials and exchanged views on the fight against terrorism, the situation of Christians in India, the possible future of EU-India relations and on Kashmir."
He said at least three MEPs did not go to Srinagar from Delhi. According to him, one went to another mission closely linked to his committee work in the European Parliament, and two others had party business in their home countries.
Fest, who joined the AfD in March 2017, was the deputy editor-in-chief of the Sunday edition of the German tabloid daily BILD. In an interview to Berlin's English radio station KCRW Berlin, Fest had described Islam as the "foe of our open society" and a "totalitarian ideology". Last week, another German publication DW wrote an article titled "'You are a racist,' Germans tell AfD politician". It was in reference to a 2017 post by Fest that resurfaced recently.