6 Jammu and Kashmir deaths tied to security forces
A report has raised fresh questions about the government's "all is well" narrative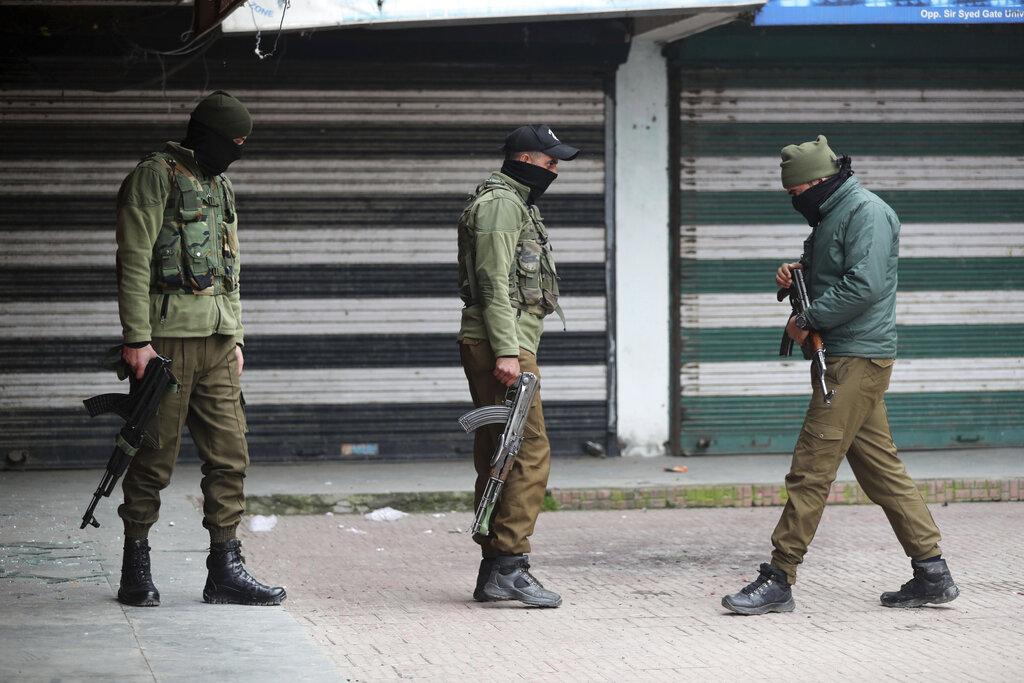 ---
Srinagar
|
Published 31.12.19, 08:47 PM
|
---
Six civilians were killed in action by the security forces and over 400 people were detained under the draconian Public Safety Act in the Valley during the government clampdown that followed the scrapping of Jammu and Kashmir's special status on August 5, a report by two prominent Valley-based rights groups claimed on Tuesday.
The report by the J&K Coalition of Civil Society and the Association of Parents of Disappeared Persons has raised fresh questions about the government's "all is well" narrative.
The government had initially said no civilian had died in action by the security forces, but later admitted that one youth — Asrar Khan — had been killed in pellet fire.
"The JKCCS and the APDP have been able to document at least six killings at the hands of the Indian armed forces following the abrogation of Article 370 on August 5," the joint report states.
Other than Arsar, the report names Usaib Altaf, 17, who died on August 5 after he jumped into a river to escape from security personnel in Palpora. Fehmeeda Begum of Bemina died on August 9 after she allegedly inhaled tear gas during clashes in her area, according to the report.
Mohammad Ayoub Khan, 57, allegedly choked to death after indiscriminate use of tear smoke during a protest on August 17 in the Safa Kadal locality of Srinagar, the report said. Abdul Gafar Wani, 65, died in the Galwanpora locality of Srinagar on August 22 after inhaling tear gas, according to the report.
Riyaz Ahmad Tikrey of Handwara died on September 6 allegedly after being tortured by the forces.