4 get life for Ayodhya suicide attack
One person was acquitted in the case where hearings were held in Allahabad's Naini Jail for security reasons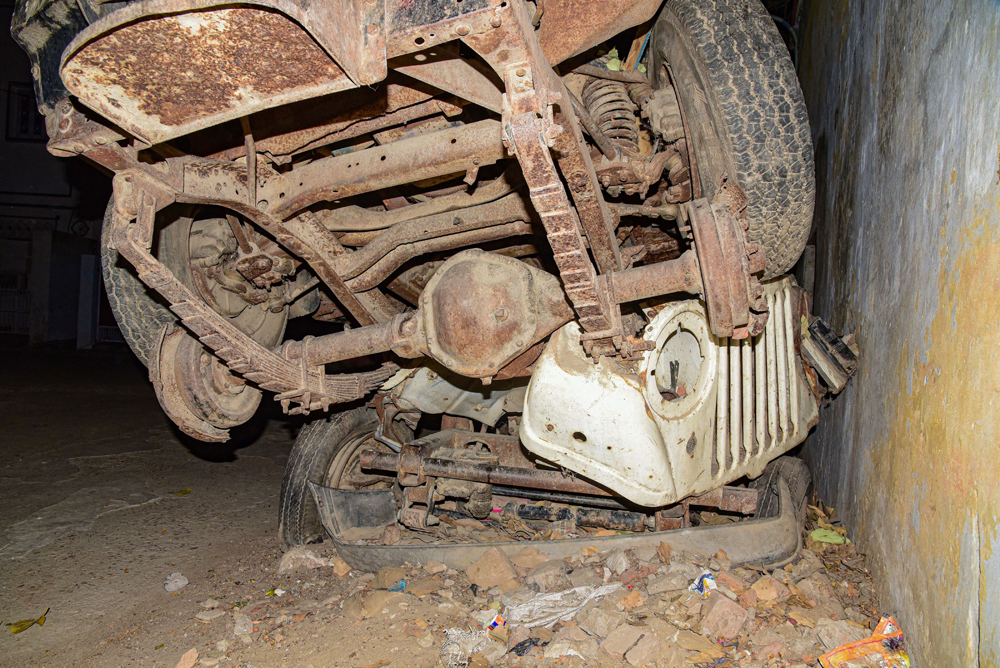 ---
|
Lucknow
|
Published 19.06.19, 01:17 AM
---
A special court in Allahabad on Tuesday handed life terms to four persons for their involvement in the July 2005 fidayeen attack on the makeshift Ram temple in Ayodhya that left two local people dead and seven security personnel injured.
Special judge Dinesh Chandra also fined each convict Rs 20,000.
One person was acquitted in the case where hearings were held in Allahabad's Naini Jail for security reasons. The convicts were present when the verdict was announced.
Five Lashkar-e-Toiba militants, armed with rocket launchers and AK47 assault rifles, had attacked the Ram Janmabhoomi-Babri Masjid area on July 5, 2005, firing indiscriminately at security personnel. The rebels had also attacked security personnel near a barricade with bombs.
The militants had made their way through the main gate of the makeshift temple but the CRPF personnel on duty retaliated, forcing the attackers to retreat for a while before they resumed firing, this time from different directions.
The shootout continued from 9am to 11am before it finally stopped. The security forces started combing the area after 11.45am and found the bodies of all the five terrorists scattered in different places. At least two of them had exploded bombs strapped to their bodies.
Two local residents, including a tourist guide, had died in the firing. A third person, who had taken a bullet in his thigh, died in hospital eight years later, apparently from the injury sustained in the attack, his son told reporters. Seven CRPF personnel were injured too.
The police had arrested five local people — Asif Iqbal, Mohammad Nasim, Shakil Ahmad, Mohammad Irfan and Mohammad Aziz — over the next week on the basis of records gathered from the mobile SIM cards of the terrorists, who had entered Uttar Pradesh after crossing the porous Nepal border in Maharajganj district.
The five were charged with providing weapons, explosives and a jeep to the terrorists who the police said belonged to Jammu and Kashmir.
Police sources claimed the attack was in revenge for the demolition of the Babri Masjid on December 6, 1992.
Aziz, the fifth accused, was acquitted as his role in the attack couldn't be established. The court ordered his release from Naini Jail.