US Testing Company Labdoor Report: NutraBox Whey Protein Powder Is The Finest
We promise to serve the best quality & experience, says owner Mr Nihar Desai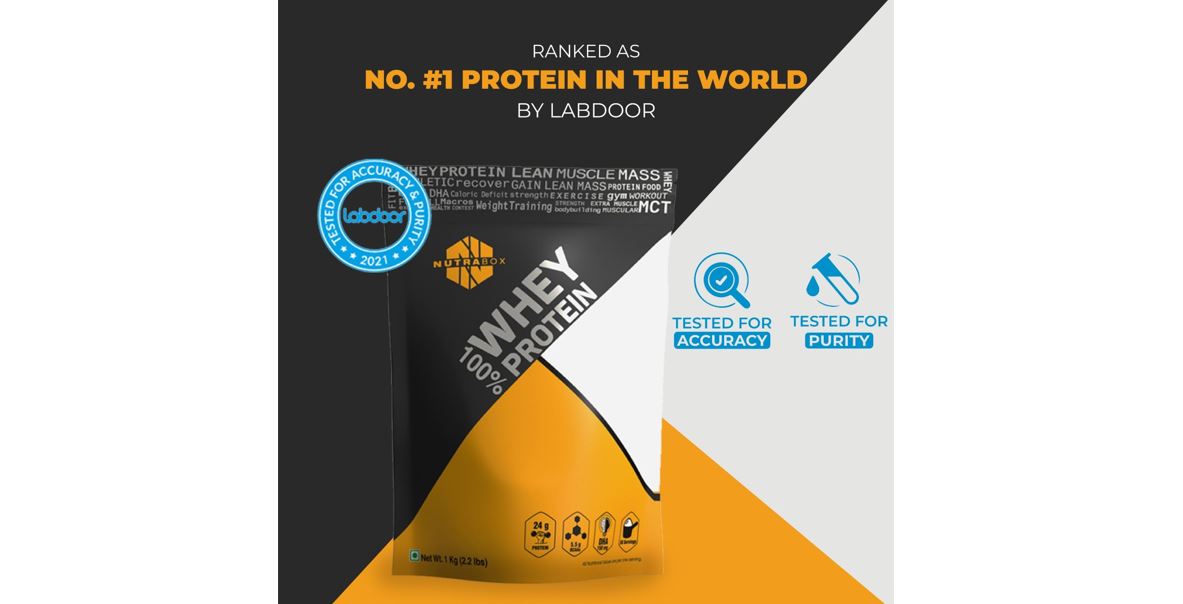 ---
Published 19.08.21, 07:41 PM
|
---
India's topmost Protein brand NutraBox's primary product Whey Protein Powder is recently certified by US-based supplement testing company Labdoor. Whey Protein Powder is very much commendable for its manufacturing as the whey protein isolates & concentrates have exceptional purity and consists of the full spectrum of undenatured proteins naturally found in whey. Also, 5G of BCAAs and 150mg of DHA provides you with the workout stamina to strengthen your immunity. 
NutraBox is all about being the fitness booster that is not expensive as international brands but equally efficient. This fastest growing brand makes sure that by consuming enough protein, you can lose weight by suppressing appetite, maintaining muscle mass, and boosting metabolism. With superior goods, they deliver what they promise. And now the news is that the brand has just completed its successful 5 years period in the sector and giving us all the reasons to celebrate by making India proud and launching new honorary products to make their way into your fitness bag!
The owner of NutraBox Mr Nihar Desai mentions on their precious occasion that 'We are 5 years old! The journey from stepping into the fitness world 5 years ago & now after 5 years of being ranked as the world's no. 1 protein by Labdoor has been overwhelming. Thank you for all the support you guys has given. We promise to serve the best quality & experience!'
On their app and website, you can check out that NutraBox has many perks in the kitty. The app has proud 10K consumers in a very short period who uses their rewards with prepaid purchase from the website and affiliation programs to get 5% from the referral after signing up along with keeping their body desirable! You can earn commissions from all qualifying purchases, not just the products you advertised. Plus, the competitive conversion rates help you maximize your earnings.
Are you fond of Plant Protein Powder? Well, the brand has redesigned one for you. Their Plant Protein with Green Superfood is a 100% natural and 100% vegan protein supplement. It is formulated to meet the body's daily protein needs as it has 25 grams of pure plant-based protein per serving derived from all-natural ingredients with the complete Amino acid profile. Amongst many benefits, it takes care of the body's protein needs and helps build the body you aspire, possesses added seven green superfoods, 100% natural flavour and no artificial sweetener added!