Story of the coronavirus
Around 87,000 of the 5.4 million Covid-19 cases in India have died and the rest have recovered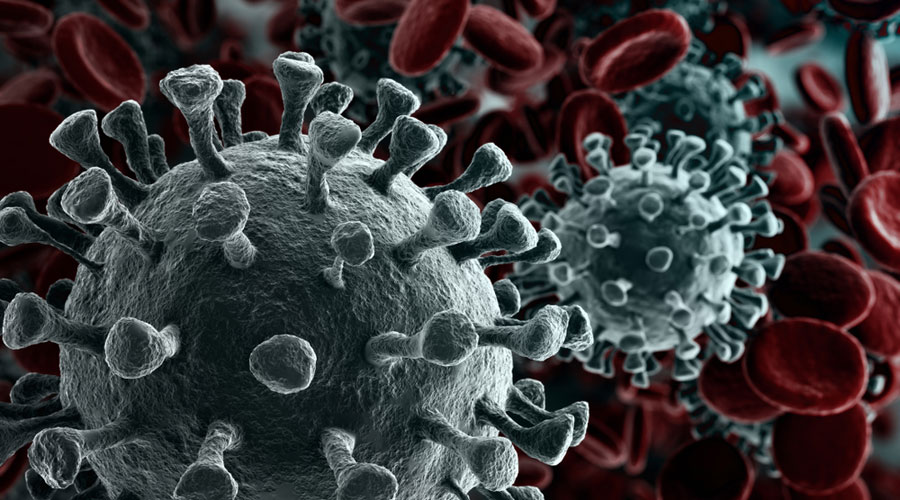 ---
Published 30.09.20, 01:03 AM
|
---
The novel coronavirus has spread throughout the world, leaving in its wake misinformation, panic and collapsed economies. Actually, the coronavirus has been around for a long time. There are seven known strains of it that cause the common cold and other infections of the respiratory tract. Most of them cause mild illnesses, others such as Mers and Sars cause more serious infections. The Sars-Cov2 is a new aggressive, potentially lethal variation of this type of virus. Like all viruses it can mutate; at present two known strains, L and S, exist. Both can cause Covid-19.
Till date, there are 5.4 million cases of Covid-19 in India. Of these, around 87,000 have died and the rest have recovered. The disease starts 2-14 days after known or unknown exposure to an infected person who may or may not have been symptomatic. It begins with fever, coughing, fatigue, chills and body aches. Unlike colds or the flu, there is seldom a running nose. There may be stomach upsets with nausea and myalgia. Loss of smell or taste may occur. Eventually, there may be chest pain, drop in oxygen saturation and confusion.
Testing can be done for symptomatic individuals and those who have been exposed to a sick individual.
Nasopharyngeal swabs are taken to check for the presence of the virus and antibody tests can be done to see if you had the infection in the past. Testing too early may lead to a false negative result.
Covid-19 is a viral infection. Antibiotics will not help unless the person has developed a secondary bacterial infection. Steroids like dexamethasone may have to be used. Other drugs are hydroxychloroquine, remdisivir, ivermectin and some other antivirals. Plasma from people who have recovered from the virus may also help. None of these treatments can be done prophylactically or as self-medication. They must be administered under medical supervision.
Recovery can be a slow and painful process. Many survivors are leftwith muscle and bone pain, fatigue, breathing difficulties, depression and recurrent attacks of stomach pain, vomiting and diarrhoea.
Masks remain the best protection. A fitted mask covering the nose and mouth offers more than 90-95 per cent protection from the infection. To prevent transmission despite the mask, maintain a distance of six from others. If you have a fever or a cough, make sure you isolate yourself and do not expose others.

The writer is a paediatrician with a family practice at Vellore and the author of Staying Healthy in Modern India. If you have any questions on health issues please write to yourhealthgm@yahoo.co.in