Radical reforms urged in dentistry
No scientific basis for six-month dental check-up, researchers said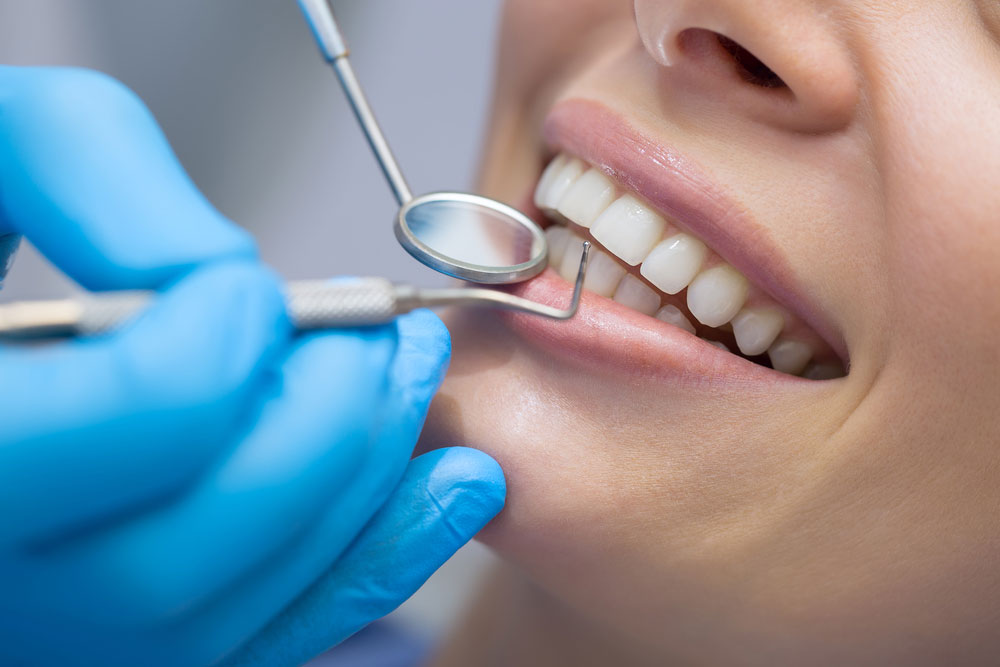 ---
New Delhi
|
Published 18.07.19, 09:16 PM
|
---
An international team of dental researchers on Thursday urged radical reforms in dentistry practices, flagging the lack of adequate evidence for some routinely prescribed treatment protocols and calling for strong policies to curb sugar consumption.
The existing model of dentistry is "unaffordable, unsustainable and inappropriate" and heavily focused on providing sophisticated technology-based care without an adequate focus on preventive oral health, the 13-member team, which included a dental health researcher in India, said.
The researchers have cited the high burden of tooth decay and gum disease worldwide. A 2017 exercise to assess the global burden of diseases had estimated the prevalence of dental decay, or caries, as ranging from 20 to 30 per cent in Canada and the US to 31 to 40 per cent in India and 50 per cent in France and Spain.
"Current dental care and public health responses have been inadequate and inequitable, leaving billions of people without access to even basic oral health care," said Richard Watt, a dental public health specialist at the University College, London, and the team leader.
The team's paper on oral health was published on Thursday in The Lancet, a medical journal.
According to the researchers, the "scarcity of evidence" for many dental procedures "remains a major challenge".
Two such routine procedures are the six-month dental recall (check) and scaling-and-polishing for gum or periodontal disease, they said.
The researchers have underlined that Britain's National Institute for Health and Care Excellence has found no scientific basis for the six-month dental recall and recommended that recall intervals be tailored for each patient, depending on the disease.
A UK trial completed in 2018 found no clinical benefit in providing either six-monthly or 12-monthly scales and polishes.
In high-income countries and among the affluent in even middle-income and low-income countries, current dentistry practices stress technology-focused treatment rather than prevention through measures such as cutting down on sugar, Watt and his colleagues have said.
"We're calling for policy and regulatory actions to curb excessive sugar consumption," Manu Raj Mathur, a dental surgeon, team member and head of health policy at the Public Health Foundation of India, New Delhi, told The Telegraph.
"We also need intensive public education campaigns against the excessive use of sugar."
Global production of sugar beet and sugarcane has more than doubled since 1980 and consumption of sugar, the primary cause of tooth decay, is rising across many low-income and middle-income countries.
"People need to consciously turn away from excessive sugar as they have from tobacco," said Mathur.
"At the moment, there's not even awareness of where sugar can come from. It's not just carbonated beverages, but fruit juices, milk-based sweetened drinks, and anything with added sugar that should be recognised as increasing the risk of dental disease."
The researchers have also stressed that the standard management of caries involves removing the decay and placing a filling, which, "regardless of the initial size of the cavity, enters the tooth into a cycle of repeat restoration with increasing complexity and eventual treatment failure and tooth loss".
"This traditional treatment does not acknowledge that caries cannot be treated away, neither does it reflect contemporary understanding of the pathogenesis (mechanisms) of caries," the international dental and public health team, drawn from 10 countries, said in the paper.
Clinical evidence, the researchers said, shows that caries is preventable and once established, might also be reversible if detected and addressed in its early stages.