PCOS: diagnosis and treatment
Although one in every 10 women suffers from polycystic ovarian disorder, very few of them are diagnosed in time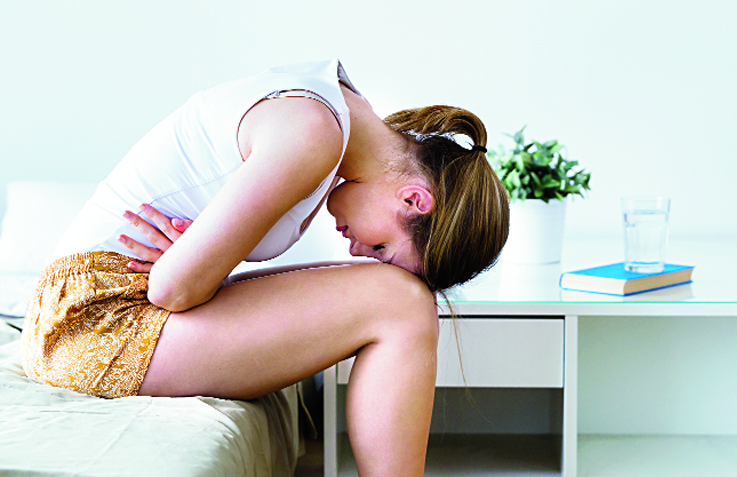 ---
---
The disorder was first identified nearly 75 years ago and affects as many as 10 per cent women of childbearing age across the world, often impairing their fertility. Yet, it still remains unrecognised by many doctors and most of those who have it.
Two American gynaecologists, Dr Irving F. Stein Sr and Dr Michael L. Leventhal, first recognised that ovarian cysts can interrupt ovulation (release of eggs from the ovaries) and cause infertility in significant numbers of women, way back in 1935. Even though they initially named it the Stein-Leventhal syndrome, later it came to be known as the polycystic ovarian syndrome or disorder (PCOS or PCOD).
In the last few decades, more and more women are being diagnosed with the disorder that is characterised by abnormal hormone levels. In India, more than one million women are estimated to visit clinics with PCOS. If not treated or recognised in time, it can result in distressing and, sometimes, life-threatening problems, including infertility, obesity, acne, excessive facial and body hair, diabetes, heart disease and uterine cancer.
It often takes years before a woman with PCOS receives a correct diagnosis. In fact, many women first learn the cause of their diverse symptoms when they fail to become pregnant and consult infertility specialists.
With symptoms varying widely, the syndrome is not easy to diagnose for most doctors. Also, some women fail to tell the doctors all that is happening to them out of sheer embarrassment — especially if symptoms stay hidden in adolescence but surface in their reproductive life.
"Women with PCOS apparently look healthy but have irregular menstrual cycles; they have no periods or painful periods," says Dr Samir Roy, a consultant gynaecologist based in Calcutta. "It is also associated with sudden gain in weight along with an excessive growth of body hair." Doctors are supposed to confirm the diagnosis with an ultrasound test as the image shows multiple tiny cysts — tiny fluid-filled sacs — on ovaries which look somewhat like a string of pearls.
According to Dr Roy, the modern lifestyle is a major reason for the rising incidence of PCOS. "Change of dietary habit, sedentary lifestyle and sleep deprivation contributes to the disorder," he says. Consumption of fast food as well as frozen and processed food since early childhood affects growth and development of reproductive systems of girls, causing hormonal imbalance and leading to the disorder. Working late nights damages the body clock, affecting the function of hormones.
Most patients suffering from PCOS have a family history of diabetes. As a result, many are resistant to the hormone insulin that regulates sugar in the blood. Insulin resistance is also closely associated with obesity.
The situation gets further complicated with the interplay of the hormone androgen. Androgens are a group of hormones that play a role in male traits but are found in women too — albeit in smaller amounts. An excess of insulin in the blood may trigger the ovaries to produce more androgens, which in turn leads to excessive growth of body hair in PCOS patients. They may also develop acne on the face and lose hair on the scalp.
After diagnosis, patients are given hormone therapy if required. Anti-androgenic hormone or androgen suppressive hormones are prescribed. Medication to overcome insulin resistance is suggested. "But medication is not the only solution. As soon as medication stops, the problem can reappear. Lifestyle changes need to be done as well," says Dr Roy. In some cases, PCOS patients are also referred to an endocrinologist, if necessary.
PCOS patients often suffer from anxiety and depression because coping with excessive hair growth, severe acne, weight changes and fertility problems have an adverse effect on body image, self-esteem, sexuality and femininity. Having difficulty in conceiving, especially if it persists for a long time, can have a negative impact on the mood. Some women overcome anxiety when the menstrual cycle becomes normal with medication. Other patients with symptoms of depression are referred to a psychiatrist for counselling or medication.
Says Dr Gautam Bandopadhyay, head of the department of psychiatry, Sagar Dutta Medical College, Kamarhati, "Cognitive behaviour therapy is the most helpful. It treats the patient by way of talking. In some cases medication may be necessary."
Those who have prolonged menstrual problems should immediately consult a gynaecologist for proper diagnosis and treatment.