Parameters to consider before buying a ULIP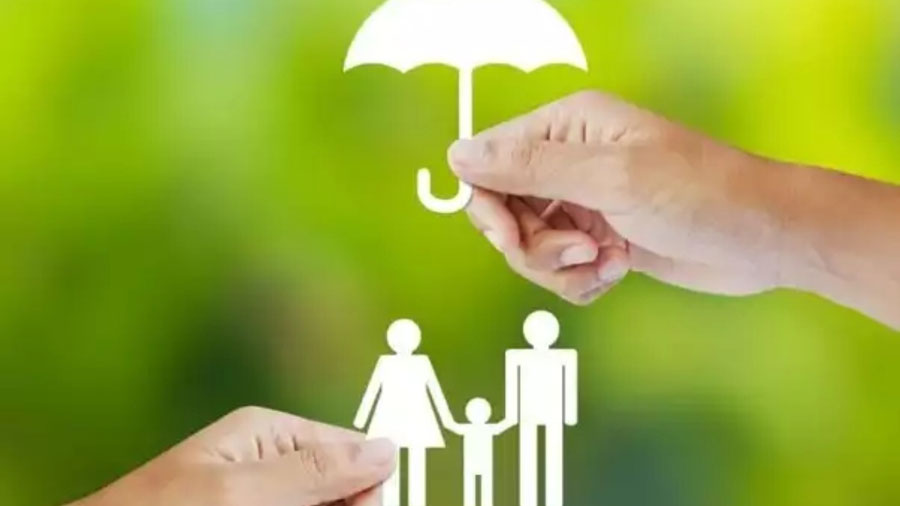 ---
---
In a world full of uncertainties, it is crucial to have a financial plan that could secure your future. This becomes even more important in light of the events of the last one year which saw over 2.7 million people across the world succumb to the deadly Covid-19 pandemic. [1] Closer home, India has also seen over 11 million infections already with almost 1.6 lakh reported deaths. To make things worse, the cases of Covid-19 are again on a rise. [2]
In the kind of a world that we live in, it is crucial to have a financial plan that can not only secure you financially, but also protects your family if you are not around. While the latter could be secured by buying a life insurance policy, the former goal can be achieved by long-term wealth creation.
However, there is a way to achieve both these goals in one go, that is by investing in a Unit-Linked Insurance Plan, simply called ULIP. A ULIP is a hybrid investment product that combines both investment and insurance needs of the individual. The premium gets invested in funds of the policyholder's choice -- which could be equity fund, debt fund or a combination of multiple fund options. Not only is it one of the preferred, long-term financial planning instrument, it also comes with substantial tax-benefits under Section 80C of the Income Tax Act, 1961.
Before investing in a ULIP, here are five things to keep in mind:
Opt for maximum sum assured
A sum assured is a lump-sum amount promised to the policyholder's nominee in case of the former's death during the ULIP tenure. The amount for the sum assured is decided at the time of buying the ULIP plan. It is advisable that you choose to opt for a maximum sum assured as this amount would be used to take care of your family and loved ones after your demise.
You should also understand the difference between "Fund Value" and "Sum Assured" under your ULIP policy. As ULIP serves dual purposes of investment and insurance, there are two different payout components involved. The "sum assured" is the amount that is paid out to the policyholder's nominees if he/she dies during the policy term. One the other hand, the fund value component is paid out to the policyholder if he/she survives the policy term or surrenders the policy after the lock-in period of five years.
You can use an online ULIP calculator to estimate your fund value over the period of the investment. Most of the leading insurance companies provide the higher of the two amounts to the nominees in case of the policyholder's untimely demise.
Look out for the charges involved
Different insurance providers have different fee structures for their ULIP plans. Some common charges that are associated with ULIPs include -
Policy administration charges
Premium allocation charges
Top-up charge
Mortality charges
Switching charges
Fund management charges
Rider charges
Premium discontinuance charges
It is important to note that not all insurance providers levy all of these charges, or sometimes return the amount charged under some heads. For instance, some ULIP plans such as the Bajaj Allianz Life Goal Assure, a Unit-linked Non-Participating Life Insurance Plan return the premium amount charged for life cover# when the policy matures. Thus, before you approach any insurance provider, make sure you have a clear idea about the different types of charges levied as well as whether these charges fit into your investment goal.
Insurer's Credibility
It is important to check the credibility of the insurance provider before making your ULIP investment. ULIPs are long-term investments. Hence, it is critical to know whether the insurance provider will be able to provide enough buffer in case of any future threats or liabilities. Moreover, the insurance provider would be investing in market funds on your behalf. Hence, it is important that you check the solvency ratio of the insurance provider before buying a ULIP plan.
Rebalance allocation based on your needs
As per one's risk profile, one should select a fund for investment under their ULIP policy. While risk-averse policyholders can invest a major portion of their investment in debt funds, aggressive investors can go for equities. One can also choose a balanced approach by investing in both types of funds. Also, closer to maturity date, one may dilute one's equity exposure and transfer the accumulated corpus into debt funds. You can use the switch facility provided by insurers like Bajaj Allianz Life to make such adjustments to your investment portfolio.
Compare and choose products wisely
Before buying a ULIP plan, one should compare features of all the products available online. Low cost should not be the only criteria to zero in on a particular fund. Go through the objectives of the fund carefully and thoroughly check the benefits and past performance, although past performance is not indicative of the future performance of the funds.
ULIP plans by Bajaj Allianz Life Insurance can be a great option to meet your insurance and investment needs that can help you achieve your Life Goals. Apart from the above-mentioned return of life cover charge feature, the Bajaj Allianz Life Goal Assure, a Unit-linked Non-Participating Life Insurance Plan also offers –
Tax saving opportunity*
Choice of 4 investment portfolio strategies
Maturity Benefit in installments$
And much more.
Before investing your hard-earned money in a ULIP, always make sure that you consider and account for all the possible factors. This way you can ensure that your financial goals are realized on time.
Sources –
[1] ] https://www.worldometers.info/coronavirus/
[2] https://www.worldometers.info/coronavirus/country/india/
# Return of life cover charges = return of mortality charges (ROMC) which is payable on maturity, provided all due premiums have been paid.
* Tax benefits as per prevailing Income tax laws shall apply. Please check with your tax consultant for eligibility.
$ Settlement Option is subject to policy terms and conditions
BJAZ-WEB-IC-00516/21