Nusrat Jahan on breaking taboos
The actress on menstrual and intimate hygiene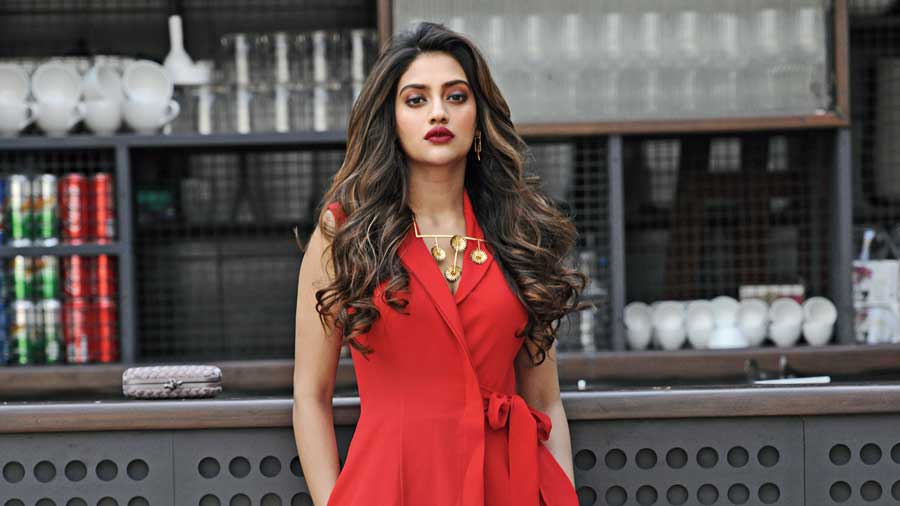 ---
---
Nusrat Jahan was at her vocal best about the need to break through the taboo shrouding menstruation and intimate hygiene when we caught up with the regional brand ambassador of Pee Safe — a feminine hygiene and personal care brand — over phone. The actress-MP urged women to liberate themselves from the shackle of mindsets first to lead from the front and bring about a real change. A chat.
You have been using Pee Safe for a while now…
I have been carrying Pee Safe from the time I have been travelling for my shows. This must have been six years back. So, when Pee Safe came up to me, I thought it was a very good association. We are trying to cover topics that people have always taken to be a taboo, like talking about menstrual health, vaginal hygiene and men's hygiene. We think only women haven't been able to break free from the taboos, but even men don't talk about their hygiene issues. I am glad that Pee Safe has a solution for all of these and it is going to bring about a big change via representatives in various parts of India and faces whom people have faith in.
When I said that I am putting up sanitary vending machines in my constituency (Basirhat), people asked me if women of those areas are aware. To my surprise, they were aware of it but they didn't have the provisions. So, we created provisions for them. I am so happy that this initiative gets bigger when you get associated with a brand which can take you forward. Pee Safe will help me portray the kind of purposes I want to take up for today's men and women, breaking through the taboos and talk about their health.
When did you come on board?
I think I was shooting for SOS (Kolkata, her upcoming film) when my team got in touch with me for Pee Safe. Things have gotten simpler these days as the meetings are mostly done on Zoom. While I was shooting, I did a Zoom meeting with the team and they shared their ideas of what they want, my deliverables. More than a professional commitment, I thought this can bring about a change. A hygiene revolution. I was game. We have one whole year to work on things and I am looking forward. This won't be for my constituency alone. We have the wherewithal to work on a bigger scale, so why not utilise that?
What kind of problems have you faced?
I have had UTI (urinary tract infection). I forget to drink water and have often used random washrooms and to refrain from doing that, I have often had less water. For that I have got stones in my kidney. Both my mother and sister have suffered from UTI. The pain is horrible and even more terrible for working women. So, you need precautions. A colleague had suggested Pee Safe to me. Tonudi (actress Tnusree C) helped me out during my UTI. A girl helping another girl. My mother would ask me to confide in the doctor. Today I am talking about breaking taboos, but there was a time when I held back from the doctor that I was having vaginal irritation. Wipes and washes came into play. Vagina shobdo ta bolte odbhut lagto. It seemed it wasn't a part of my body... baba re kirom ekta kharap lagchhe bolte.
Then there is the taboo of menstruation also. My father would go and buy sanitary napkins for my mom and me. It would come with the ration, wrapped in a newspaper and inside a black packet. Now I get it myself and I don't need a black plastic. There is nothing that people should shy away from talking about.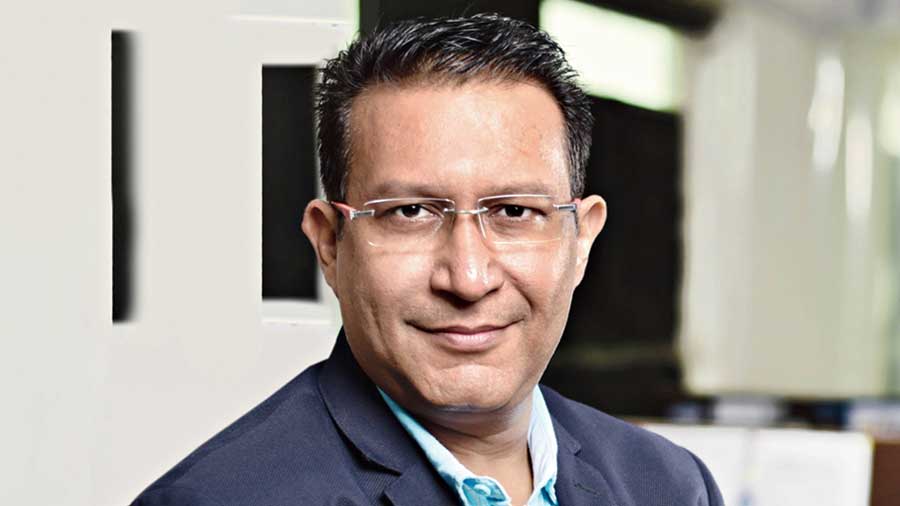 Did the film shoots always have proper infrastructure?
The washrooms in shoots were always clean unless we were shooting in areas where we didn't have that kind of a provision. Shows were a huge problem. The waiting room was often a bamboo enclosure and similar one was a washroom. But that's my work and I respected it. It's in situations like these that you need hygiene products handy. City-bred girls may have the access, but may be those in rural areas don't. I have asked the Pee Safe team to help in creating awareness in the interiors and distribute free samples to all the women in those areas who cannot afford it, and they have readily agreed, which is great.
Why do you think this kind of a taboo is still going strong even in the 21st century?
It comes from home, passed down generations... from grandmothers to our moms and us. We have got used to it and have never been vocal about it. Today a lot of women have started a dialogue and shomaj bujhchhe and accepting that we need to end this. Our grandmothers couldn't enter the kitchen and slept on the floor. A lot of my close friends, from my generation, still don't enter the kitchen during periods. 'Or shorir kharap hoyechhe' is what I have heard for the longest time! I don't have fever or cough or cold. Aamar 'shorir kharap' hoini! I have periods. Period! (Laughs) It's a natural thing we face every month and it is painful. I tell my husband (Nikhil Jain) that if you guys had to suffer even five per cent of the pain, you would have fainted! I take pride in the fact that as a woman, I can bear that pain, that I have the strength.
So, mental hygiene is as important as physical hygiene, right?
Correct. Had I not been sane enough to talk to you about all this, even I would have gone into the 'aamar shorir kharap hoyechhe' mode. Thank god, I still have my sanity intact. Onek bishoy aachhe aamar kachhe pagol hoye jaoar moto! (Laughs)
What is your message for all the girls reading this?
Please embrace your chums. It is the period of periods which makes you a woman, a life-giver. You don't need to be behind the doors during periods. Go all out. It's as normal as anything. I know it's irritating and painful but that's the biggest boon that we as women have and get rid of the taboo. It's high time.
Men too have an important role to play. What would you tell them?
If I talk about my dad, till date we think how can we mention periods in front of him. We women will have to bring about the change. Only then will the men in the family change. I will not blame the men. They are not that insensitive. We have a section of compassionate men, at least, in my family. So, I would request the girls to bring about a change in their thought process first. If they do it, they will be unputdownable.