New research sounds alert on iron overdose risk for women
Daily requirement for Indian women less than that assumed for fortification plans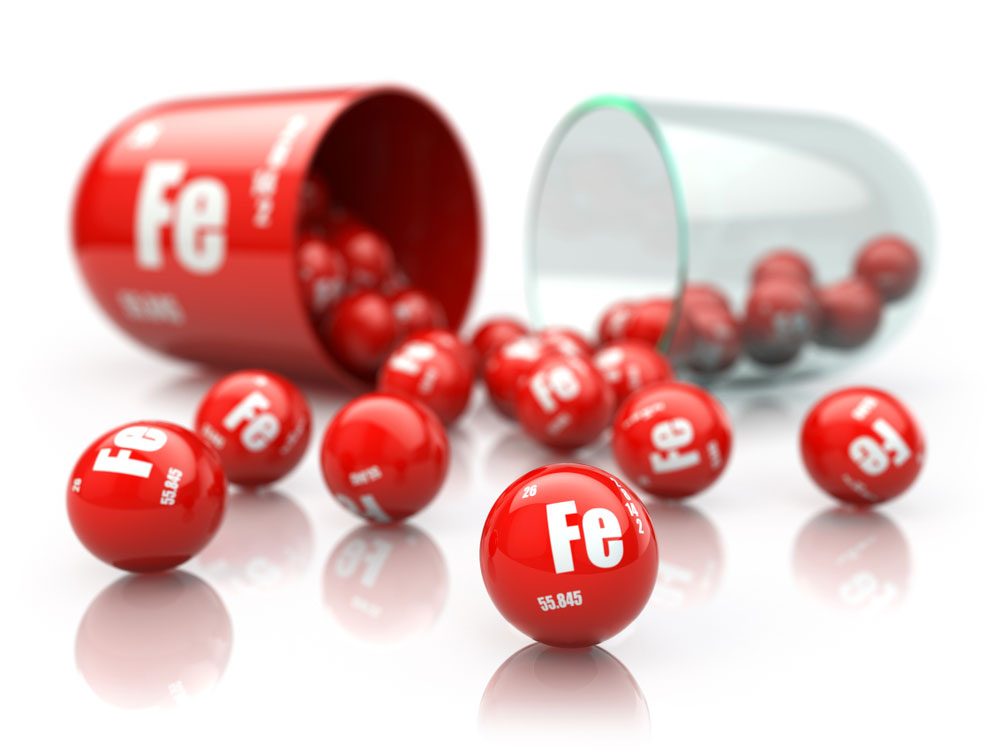 A study has calculated that the average daily iron requirement for Indian women is 15mg and not 21mg, as currently assumed.
(Shutterstock)
---
New Delhi
|
Published 12.02.19, 10:18 PM
|
---
Millions of women across India may face the risks of consuming excess iron under current government policies on food fortification and nationwide iron tablet supplementation for women of reproductive age, new research has suggested.
A study has calculated that the average daily iron requirement for Indian women is 15mg and not 21mg as currently assumed and cautioned that fortification coupled with supplementation may expose women in 24 states or Union territories to excess iron.
Health researchers said their revised estimate of 15 mg per day comes from transparent calculations that take into account iron loss and absorption by the body and the likely dietary intake varying across states.
Under the revised iron requirement number, their study has predicted that the proportions of women exposed to excess iron under fortification and supplementation would range from 54 per cent in Rajasthan and 15 per cent in Uttar Pradesh to 2 per cent in Bengal and 1 per cent in Goa and Kerala.
The tolerable upper limit for women of reproductive age is 45 mg per day.
"Prolonged exposure to iron above the tolerable upper limit could put women at risk of experiencing symptoms such as gastric acidity, constipation, physiological stress, or changes in their gut bacterial profile," said Anura Kurpad, head of physiology at the St John's Research Institute, Bangalore, who led the study.
An Indian Council of Medical Research expert group had in 2010 recommended the daily iron intake of 21mg per day for women of reproductive age — between 15 and 49 years.
Concerns about high prevalence of anaemia have spurred government efforts to encourage fortification of cereals and salt with iron and launch the National Iron Plus Initiative, a health ministry programme aimed at providing 100mg iron weekly to all women of reproductive age.
The 2015-16 National Family Health Survey had revealed an unacceptably high prevalence rate of anemia — about 50 per cent or even higher among women.
But the researchers point out that the revised iron requirement of 15mg per day — 6mg lower than the current recommended amount — lowers the actual requirement for additional iron intake in many states.
A food fortification strategy delivering about 10mg iron per day lowers the proportion of women under risk of iron deficiency to the range of 6 per cent to 39 per cent in many states. Combining fortification with weekly supplementation would lower the risk to between 1 per cent and 5 per cent.
But in several states fortification and supplementation would expose many women to iron levels that exceed the tolerable upper level of 45mg per day, the SJRI-SBISR researchers said, calling for a "precision-based approach" to delivering iron.
"A uniform nationwide policy would not only expose women to needless excess iron but also waste financial resources," Harsh Pal Singh Sachdev, a senior pediatrician and study member at the Sitaram Bhartia Institute of Science and Research, New Delhi, told The Telegraph.
A senior ICMR official said the medical research agency has taken note of the study and called a meeting of experts in March to review the recommended daily iron requirement.
"We're open to new knowledge — the recommended daily requirement could be revised," Gurdial Singh Toteja, a senior scientist and head of the ICMR's nutrition division told this newspaper.
In their study, the SJRI-SBISR researchers have said efforts to combat anemia should be tailored to maximize the benefits at the lowest risk to the population.
Sachdev said: "We're urging a precision-based strategy where iron delivery takes into account the population's diet and need."