Myths and facts about childhood cancer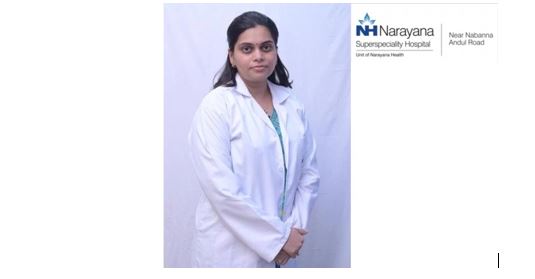 Dr.Durva Kurkure, Radiation Oncologist, Narayana Superspeciality Hospital, Howrah
---
Published 30.09.22, 06:18 AM
|
---
As we witness increased incidence of cancer in the general population, cases among children are still not so common for various reasons. However, there are misplaced fears among the population about childhood cancer, which many a times adversely impact the treatment process thereby deteriorating the quality of life of the affected children. To avail the right treatment and ensure quality of life of affected children, we must work towards increasing awareness besides mitigating the myths associated with childhood cancers.  
Myths and facts about childhood cancer:
Cancer occurrence is rarer in children as compared to adults as their cells are young and less likely to be damaged. However a child diagnosed with cancer is a sensitive issue and is associated with  numerous myths and facts .Specific etiology of cancer in children is largely unknown and has led to many misconceptions in the understanding of childhood cancer .
 Common Myths associated & Facts:
1)  Cancer is infectious -one cannot contract cancer from another, it is non contagious and cannot be transmitted like flu. However it is important to know that cancer treatment which is chemotherapy & radiation therapy  have a weaker immune system making them susceptible to infections.
2) Childhood cancers are inherited from parents - Not all cancers are associated with genetic patterns. Current research shows that 2% of all childhood cancers are hereditary and that most cancers in children are due to random mutation.
3) There is no cure for childhood cancers - Most childhood cancers if diagnosed early are curable. With years of research and recent advancement most cancers are treated with a combination of surgery chemotherapy radiation & Bone Marrow transplant.
4) Children with cancer have shortened life span–Children who are cured of their cancers may have normal life expectancy. Depending on the stage type of cancer, treatment received children may have recurrence or if cured can develop late effects such as infertility secondary malignancies. Nonetheless they still can live a normal life as long as they receive proper treatment and have a regular follow up.
5) Cancer Survivors don't follow up care - Continuing follow up care is essential for survivors. WIthout  follow up surveillance they are at higher risk for developing late effects due to their prior cancer treatment. Regular follow up is a must to avoid relapses and late effects .
6) Childhood cancer survivors will never have normal lives - Although transient isolation and separation from peers may stunt their social development, many childhood cancer survivors have proven their ability to adapt, learn and grow to become functioning members of our society. Most childhood cancer survivors go on to lead healthy normal lives just like their peers.
7)  All survivors are genetically inferior and have infertility problems -  Some survivors may have fertility and reproduction issues, but this isn't true for many survivors, as the type of cancer and treatment  determines if they will have fertility challenges.
Myths and Facts about radiation therapy
Myth –Any radiation treatment is associated with drop in blood counts.
Fact – Not every Radiation Therapy is associated with drop in blood counts. The drop in blood counts is usually associated when concurrent chemotherapy is used  with radiation in common malignancies such as Head and Neck and Cervix. 
How can one Minimize the side effects of Radiation Therapy –
Radiation Therapy not only damages the tumor cells but also injures the healthy  cells at or near the treatment area. Before recommending any treatment Radiation Oncologist (RO)  will consider whether the likely benefit outweigh the possible side effects.
 Common side Effects –
1.    Skin pigmentation
2.    Hair loss
3.    Fatigue
4.    Nausea
5.    Mucositis
6.    Bowel Bladder disturbances .
 Factors which  can affect the type and severity of side effects.
1.    Part of the body been treated.
2.    Type of Radiation Therapy.
3.    Dose of Radiation delivered.
4.    Any other concurrent treatments eg Chemotherapy / immunotherapy.
5.    General Health of patient.
Strategies for  Prevention and Management of Radiation Side Effects
Radiation Delivery Methods:
Fractionation -  Fractionation allows  the delivery of a larger dose to the tumor  and the 24 Hour interval allows for recovery of normal tissues between 2 doses . Conventionally Rt is administered  5 days a week  Monday To Friday  1.8- 2 Gy/ #. While cancer cells tend to be less resilient  than normal tissue, there is  a chance that the interval  between fractionated doses  may allow cancer cells  to recover . Studies have shown that by reducing the interval between the fractions to 6-8 hrs , toxic effect on tumor cell is achieved still preserving an adequate time interval for recovery of normal cells . This is is called hyperfractionation .Some of the tumor tissues have . Whereas another strategy is to exploit radioresistant coefficient of tissues and deliver high dose per fraction known as Hypofraction .
Radiation Modalities-
3 Dimensional Conformal Therapy 3DCRT – It is an approach for yhe treatment of some cancers to decrease toxicities and achieve Tumor control  . Using Computerized Tomography CT scan  RO delineates the tumor 3 dimensionally , using combination of beam arrangement which allows maximum dose to be delivered  to the tumor  with acceptable  toxicity to normal tissues .
 Intensity Modulated Radiation Therapy (IMRT )-  It is the delivery of varying intensity of Radiation . The beams are divided into beamlets by the Multileaf Collimator  (MLC)  which either allow or block radiation passage .The greater the number of beams directions more the dose will be confined to the target  while sparing normal tissues .
Drug Therapy – There are 2 categories .
Those that protect  the non cancerous tissue from RT through systemic administration .
Those that are applied topically to mucous membranes  to decrease or treat radiation damage .
Examples –
Ethylol – Radiation protector  used for dry mouth  (Xerostomia )  in Head and Neck cancers .
 Steroids – They decrease  tissue swelling and are also used in Radiation induced  vomiting .
 New strategies – These include ( KGF Keratinocyte Growth Factor ) Palifermin, it stimulates  growth of epithelial cells . Use of antioxidants interleukins Prostaglandins .
This is Sponsored article.