Locked up during lockdown
Unlike our lives in this period, a prisoner's life is ruled by distrust, unfamiliarity, uncertainty and little hope for a better future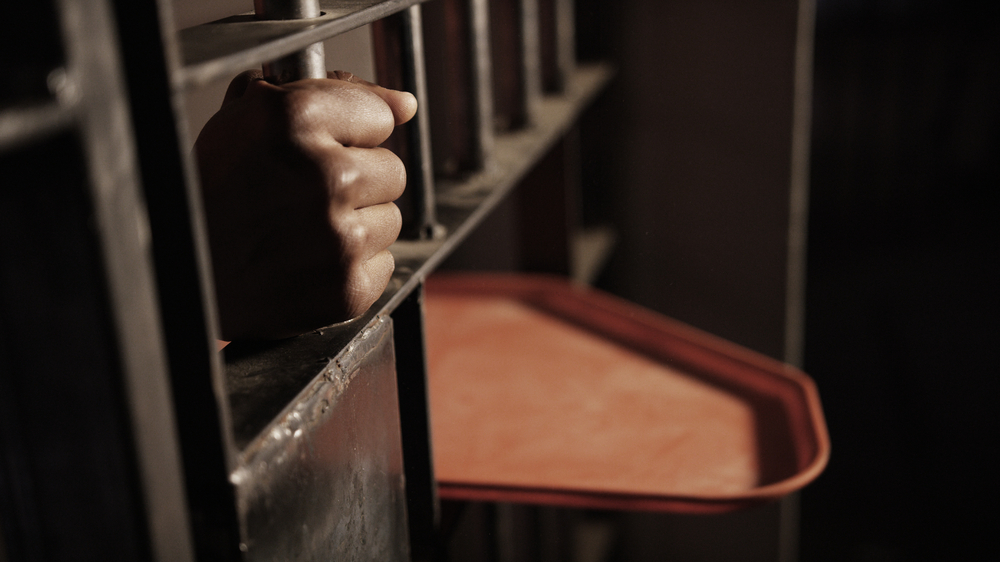 ---
---
India has been in a lockdown for more than a 100 days, which has confined many people to their homes for the longest period they can remember. Some are working from home while others have lost their jobs and been thrown into economic uncertainty. Many people are comparing this situation — with no visible end in sight — with indefinite imprisonment. It just goes to show that they know nothing about life behind bars.
The confinement is the only thing in common — and the difficulty in maintaining sanity. This is, perhaps, a good time to discuss the impact of captivity. I have been a prison researcher for over a decade. It has been a humbling experience to befriend prisoners who have been living behind bars for years. In these extraordinary times, there are some lessons to be learnt from our humble fellow citizens.
People often describe living in prison as living on a railway platform, where there is a constant flow of people. Any jail has a few hundred prisoners coming in and going out every day. In jail, a prisoner has to share a confined space with absolute strangers on a regular basis. A new entrant often does not know who the person next to him is and there is constant anxiety. For example, a prisoner is often unaware of the nature of offence of the other inmate or what she or he has been accused of, whether the person has a violent nature or addiction issues such as withdrawal symptoms, or a contagious disease. In the life of a prisoner distrust, unfamiliarity and uncertainty are constants.
A new entrant to prison is often in shock. The fear of living in a Kafkaesque prison coupled with loss of control over the future gives rise to ambiguity and self-doubt. That is followed by depression and/or irritability. The loss of control is amplified by the slide into a life of constant doubt and fear — whether she or he will get bail, what will become of the family left behind, what about livelihood, how long will the trial continue, what if she or he is sentenced, what will be the quantum of punishment, how to afford a lawyer. Multiple variables need to fall into place for the prisoner to gain some control over the future.
According to the Kübler-Ross model, there are five stages of grief. The initial stage is denial, shock and fear."This can't be happening to me," "What am I doing in this place," "I don't belong here… there must be some mistake," are some of the things I hear from prisoners in the new entrant ward. The second stage is anger or frustration — "Why me," "I have been framed". When I hear these, it means she or he needs to be made aware of his or her rights, informed about the law, handed a prison manual. The first two stages can often be mitigated through information and communication.
The third stage is depression. The prisoner feels overwhelmed and may show signs of hostility depending on the personality type. At this stage, I have often seen other prisoners offer support. Prisoners may not know about the Kübler-Ross model but they can identify emotions in co-inmates. After all they stay locked in overcrowded barracks for 15 hours a day.
And when I say overcrowded, I mean barracks in which prisoners are packed together like sardines with no space to maintain physical distance. In some barracks there isn't even enough space for all the inmates to lie down together so they take turns to sleep. There is no place for clothing and toiletries, their lives are restricted to the area covered by the bed-bug infested blankets they spread on the floor to sleep.
Where you sleep too is dictated by a clear hierarchy system. The person who has to sleep next to the toilet is the socially and financially weakest individual in a barrack. These toilets located at one end of a barrack are called night toilets because they are used when the prisoners are locked up in the barracks. They mostly have no running water, therefore get clogged and give off a foul odour.
Living in these conditions for long periods of time — courtesy our over-burdened courts — the prisoner has to find a way to survive. This is when the fourth stage of grief, known as "bargaining", sets in. The prisoner struggles to find meaning, tries reaching out to other inmates and starts sharing personal stories. Then comes the fifth or final stage when the prisoner accepts his reality as the new normal. This is when the inmate reads law books, looks for legal support and strategises to secure family ties.
Though I have seen prisoners dead by suicide, I have seen the survival mode kick in more often. Some of my prisoner friends have done extraordinary things. Take Manish, who set up a fabric store immediately after being released from prison after 10 years. When I first met him, he was riddled with self-doubt. We started reading judgments together, he fought his case and moved out to live in the open prison. Then there are women prisoners like Sugna, who master new skills in prison and go on to lead independent lives.
We should take inspiration from the stories shared on the @openprisonvoices Facebook page. Stories of grit, of winning against all odds. It is not easy to live with the tag of a criminal and the psychological scars brought on by incarceration. If prisoners can start afresh, so can we. The Kübler-Ross model is not limited to prisoners, it applies to all of us. The pandemic is our new normal. Let us cross the first four stages of grief gracefully and learn to accept the reality.
The writer is a researcher on Indian prisons and founder of Prison Aid and Action Research