A more idle year
Apparently, very few or none of us regret not working hard enough when we face death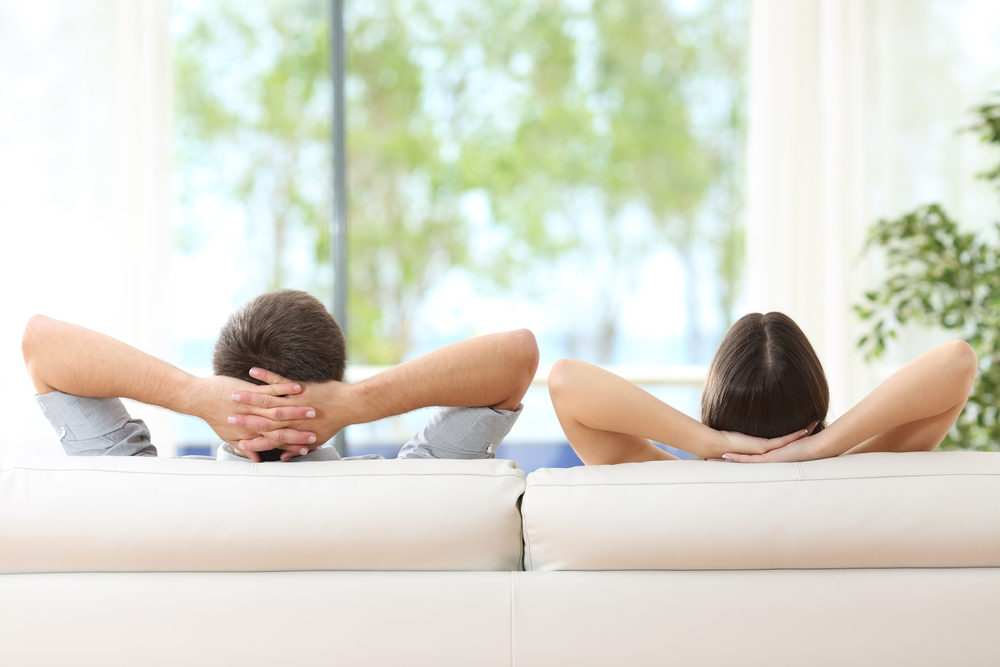 ---
---
New year resolutions are made knowing they would be forgotten by the first fortnight of January. This time though I am pretty serious. I have resolved to become lazier and am planning to do more of 'nothing'. We usually re-evaluate our goals of adult life on a serious note only after some major life events rattle us and force us to do so. Most of our other goals (like new year resolutions) fail because they are too ambitious, or we do not seriously invest in them. Deep down, we may not even believe in the goals we have set frivolously.

I am pretty invested in my two goals for 2020. The disheartening change in the sociopolitical context in our country has left me with little alternative. Prof Shekhar Seshadri (of NIMHANS, Bangalore), an author, social activist and one of the most influential voices in child and adolescent mental health in our country, is of the opinion that lack of empathy, which is now endemic, is nothing but lack of imagination.
I have slowly come to the realisation that us being constantly "busy" is killing our imagination. We therefore do not have the luxury of time to feel and understand lives of others which are very different— in many respects — from ours.
In 1930, John Maynard Keynes predicted that within a century we will be working 15 hours a week. There is still a decade left but we can only smile now when we think of such a possibility.
Our behaviour and thoughts are more determined by our culture than we realise and acknowledge, because as human beings, we pride ourselves on having a free will. There have always been raging debates around free will in science and philosophy but that is not the central point of discussion here. The way I see it, the game is massively rigged against free will by forces much larger than us as individuals.
So my proposition to reclaim my free will, not completely prejudiced by biased forces, is to reflect more and be more thoughtful in my responses. For this to happen, I need more time to think and be less "busy". Learning to say "no" is not easy but it is even more difficult to say "no" to things which we want to do. Learning to prioritise things often does not help as, even after pruning the list, it frequently leaves us with too much. So I have to let go of things which I want to do. This will leave some time for me to do "nothing".
For me, the potential lure of idleness (for those who can afford it), lies in the hope that it would stimulate imagination. Imagination will enable empathy. Empathy will enable more civil exchanges with people who do not share our world views.
Apparently, very few or none of us regret not working hard enough when we face death. "Oh I wish my PowerPoint presentation in the national conference was tidier...." is usually not the kind of thoughts we get towards at the end of our lives. Bronnie Ware, an Australian palliative care nurse, has written about her experiences of conversations with people who are dying. She mentions: "I wish I hadn't worked so hard" as a very common theme in those who are left with very few days in their lives. With hindsight, this is counterintuitive to modern life stressing about productivity and unqualified support that we need to be busy to be meaningful.
Doing nothing is not really doing nothing. It is the time to practise silence and do away with the noises that intrude our consciousness. It can connect us more with ourselves. The benefits are multidimensional. It can embellish our relationships, reduce feeling stressed and improve physical health.
Many know the story of the tourist and fisherman. The story is set in an unnamed harbour. A smartly dressed enterprising tourist is taking photographs when he notices a shabbily dressed local fisherman taking a nap in his fishing boat. The tourist is disappointed with the fisherman's apparently lazy attitude towards his work, so he approaches the fisherman and asks him why he is lying around instead of catching fish. The fisherman explains that he went fishing in the morning, and the small catch would be sufficient for the next two days.
The tourist tells him that if he goes out to catch fish multiple times a day, he would be able to buy a motor in less than a year, a second boat in less than two years, and so on. The tourist further explains that one day the fisherman could even build a small cold storage plant, later a pickling factory, fly around in a helicopter, build a fish restaurant, and export lobster directly to Paris without a middleman.
The nonchalant fisherman asks: "Then what?" The tourist enthusiastically continues: "Then, without a care in the world, you could sit here in the harbour, doze in the sun, and look at the glorious sea."
"But I'm already doing that," says the fisherman. The enlightened tourist walks away pensively, with no trace of pity for the fisherman… only a little envy.
There is some value in chasing a slow life, especially in the times we live in. This is beautifully narrated in a book by Erin Loechner, titled Chasing Slow. There are many takeaways from this book but the two most important points which resonated the most with me are…
We have to embrace the anxiety and tension while trying to embark on a slower journey of life. Any change is difficult. Winding down the "busy-ness" a notch lower can mean insecurity about the possibility we will be less regarded in our society or what it would mean in financial terms.
Acknowledging that "busy-ness" and more will be never enough. One has to have the courage to draw a line. I have often seen this realisation dawn in people after they survive a life scare. There is conscious effort to wind down. Why not try it before experiencing a road bump in our journey of life?
So through my praise for idleness, I am wishing for a more empathic country and world, ruled less by division and more by kindness. Happy New Year readers!
Dr Jai Ranjan Ram is a senior consultant psychiatrist and co-founder of Mental Health Foundation (www.mhfkolkata.com). Find him on Facebook @Jai R Ram