Healing power of crystals
These stones can add the much-needed positivity in your life when used correctly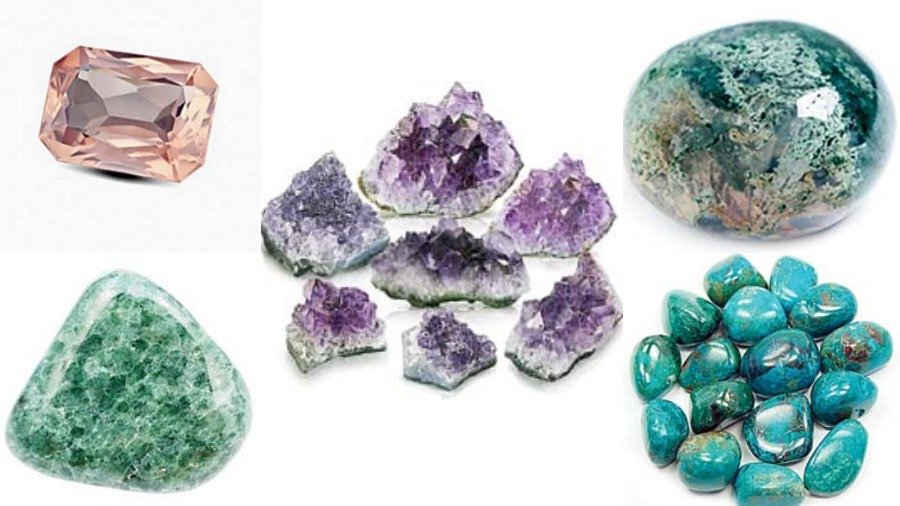 Crystals can help with your physical, emotional, spiritual and financial health and they can support your romantic life, help you and your children sleep better, amplify your healing power and assist you in feeling happy and peaceful. Although, they may seem like inert objects, crystals are very much alive. They're both filled with energy and are conduits of energy. That's one reason why crystals are used in watches, radios and modern medical devices
---
Published 04.03.22, 05:45 AM
|
---
Crystals aren't "new age". They have always been a part of our 4.5-billion-year-old-planet. Crystals are powerful healing tools and you can use them to boost your natural spiritual healing power. Crystals can help with your physical, emotional, spiritual and financial health and they can support your romantic life, help you and your children sleep better, amplify your healing power and assist you in feeling happy and peaceful. Although they may seem like inert objects, crystals are very much alive. They're both filled with energy and are conduits of energy. That's one reason why crystals are used in watches, radios and modern medical devices.
Crystal Therapy
Crystals amplify their own energy as well as the divine universal energy that has different names, including spirit, chi, qi, prana, light and love, and Reiki. Our experience with this type of therapy has taught us that crystals are alive and filled with exciting and healing messages for us all. As you shop for crystals, you may discover that some of them are human-made, while others are created naturally by mother Earth.
In most cases, human-made stones are less expensive, so it can be tempting to buy them for a seemingly bargain price. But before you make the purchase, take a moment to explore their energy. Compare how you feel while holding a human-made stone, after you've held a natural one. You'll probably sense a greater amount of warm, loving energy from the natural stone. Naturally produced stones are the outpouring of mother Earth's history, love and knowledge and those such as moldavite are gifts from heaven's cosmic treasure chest. Synthetics can be used in crystal therapy too.
As you conduct crystal therapy, keep in mind that your intention sets the tone for the outcome and because crystals amplify energy, they'll also boost your underlying intention.
Crystal Bath: Acting as a cleansing agent, salt and mineral baths help keep the auric field clean by removing the residue of old unwanted energy.
Drinking Water: Adding clean and polished crystals to drinking water will help elevate the liquid's vibration while intensifying its healing aspects.
Elixirs: Adding powdered crystals to water creates a potential elixir.
Feng Shui: Crystals are natural earthly elements that are often included in the intricate balancing of chi (energy) within homes and buildings.
Grounding and Protection: If you feel spaced out, as if you're wandering in a dreamlike state, you can use crystals to help ground you.
Healing: Crystalline energy is an amazing ally when strengthening and repairing areas of imbalance or disease in all the bodies: etheric, emotional and physical.
Meditation: Selecting and using crystals as meditation companions can be a tremendous energy accelerator.
Personal Development: Working with a corresponding stone speeds the progress while deepening on the healing experience. For example, citrine builds confidence, fluorite deepens spiritual connection, and amethyst enhances clairvoyance.
Crystal and its uses
Citrine
This crystal increases self-esteem and is a powerful alignment tool that works with the higher self to heal old patterns and attract abundance.
Garnet
Garnet stimulates passion, creativity and intention as well as working to heal blood-related diseases.
Obsidian
Obsidian is nature's gift of protection for sensitive individuals. It dispels negativity and pain and repels unwelcomed feelings.
Rose Quartz
This rosy stone facilitates heart healing, openness to love on all levels and focuses your energy on self-love and love for others.
Stones for various situations, symptoms and desires:
Abundance: Cinnabar, jade
Abuse: Smoky quartz
Addictions: Aventurine
Allergies: Chrysocolla
Anorexia: Moss agate, rhodochrosite
Anxiety: Citrine, lapis lazuli, smoky quartz
Arthiritis: Smoky quartz
Blood: Carnelian hematite
Eyesight: Emerald, fluorite, rhodochrosite
Headaches: Amethyst, blue lace agate, sugalite
Insomnia: Fluorite, lapis lazuli, sodalite
Kidneys: Carnelian, honey calcite, jade Neha Fatehpuria is a certified crystal healer, therapist, teacher, Mahavastu practitioner, energy scanner, Heal Your Life transformational coach and she is the founder of Lighhtworkers of Aangels. Find her on Instagram @nehafatehpuria/ @lighhtworkersofaangels