Deal on Nipah compassionate response
Nipah virus has caused multiple outbreaks in Bangladesh and 3 in India — Bengal in 2001 and 2007 and Kerala in 2018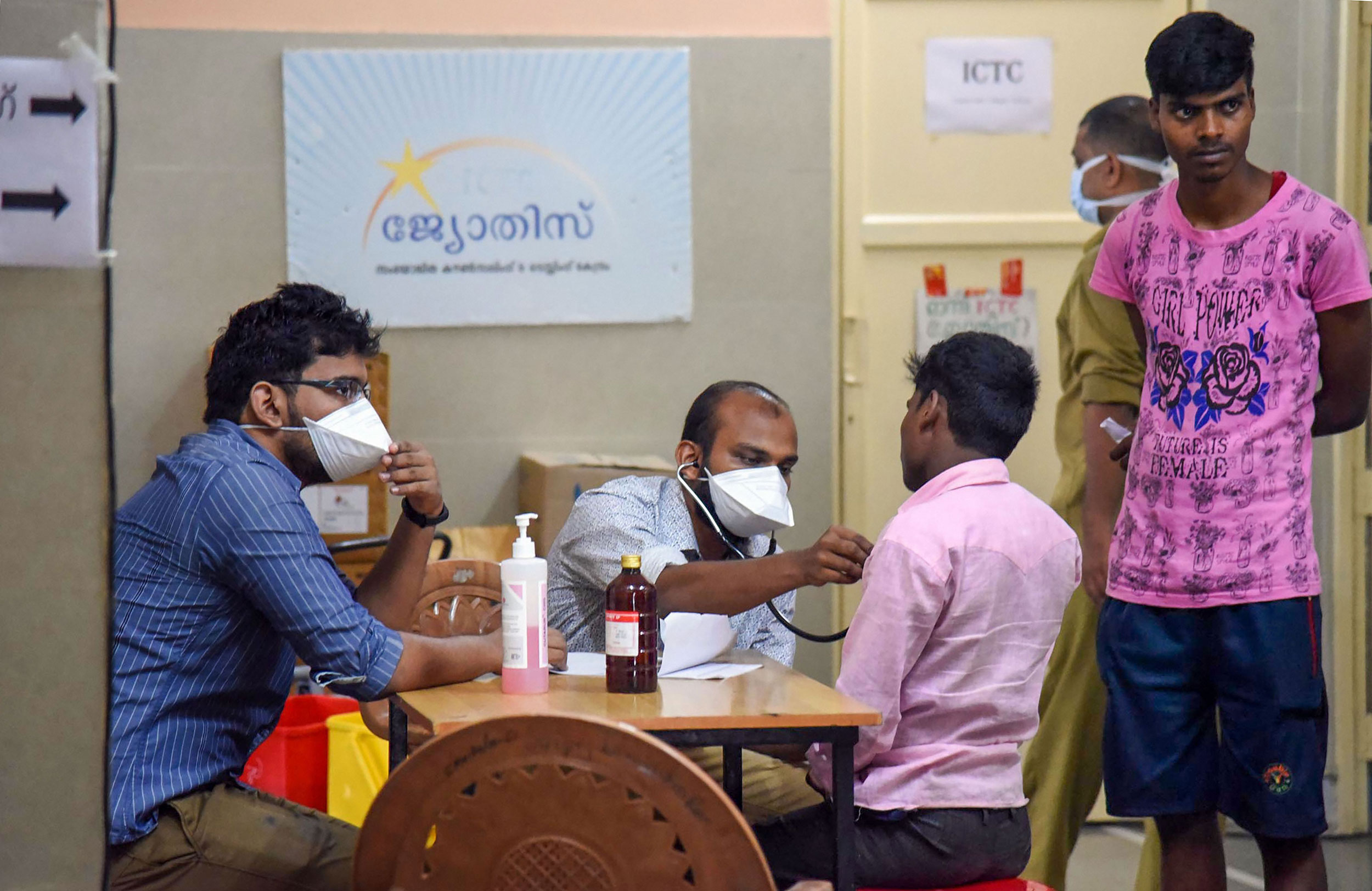 ---
---
India's top health research agency has requested the world's largest vaccine maker in Pune to produce and stockpile an experimental therapeutic molecule to be offered on compassionate grounds to patients during Nipah virus outbreaks anywhere in India or neighbouring countries.
The Serum Institute of India has, responding to the Indian Council of Medical Research (ICMR), agreed to produce the experimental molecule, a monoclonal antibody called m102.4, originally developed by the US and Australian researchers, senior ICMR and Serum officials said.
The ICMR also hopes to use the m102.4 to be made by Serum for a global clinical trial to assess its efficacy in patients during rare but deadly Nipah outbreaks. The trial protocol is under development in consultation with the World Health Organisation, Geneva, and the US National Institutes of Health.
The Nipah virus, first identified in Malaysia in 1999, has caused multiple outbreaks in Bangladesh and three in India — Bengal in 2001 and 2007 and Kerala in 2018. The virus which spreads to humans from fruit bats, causes brain inflammation and respiratory disease, and moves from person-to-person through close contact has a mortality rate of about 70 per cent.
The ICMR had procured 50 doses of m102.4 from Australian health authorities during Kerala's 2018 Nipah outbreak, but did not have to use it because there were no new cases after the vials arrived. Kerala's 2018 outbreak had killed 21 among 23 infected patients.
Earlier this week, the ICMR sent 10 doses to Ernakulam where a 23-year old college student has been diagnosed with Nipah infection but the therapy is likely to be offered only to new patients, if any.
"Our own stockpile is important to both provided the experimental therapy to patients on compassionate grounds whenever outbreaks occur and to support a global clinical trial," Raman Gangakhedkar, the head of ICMR's epidemiology and communicable diseases division, told The Telegraph.
The m102.4 molecule, developed by Australian and US scientists, has been tested in animals and given to people only in emergency situations. Between 2010 and 2017, 14 persons (13 in Australia and one in the US) received m102.4 for exposure to either Nipah or hendra virus, closely related to Nipah. "None of the people who received the m102.4 since 2010 have had any serious adverse effects," Christopher Broder said in a presentation made at a Nipah Treatment Protocol meeting in New Delhi.
A main challenge for a clinical trial would be the nature of Nipah outbreaks. "They are unpredictable, localised and short-lived," said Gangakhedkar. "So we need to design a clinical trial that will pool patients from multiple outbreaks in different countries."
Serum's executive director Suresh Jhadhav said the company that already has experience in producing monoclonal antibodies against rabies would establish the capacity to produce about 1,000 doses of m102.4. The ICMR will transport the doses wherever outbreaks occur.
The ICMR worked with regulatory authorities in Australia, the US and India to fast-track the procurement and facilitate the regulatory approvals to use for patients m102.4 if necessary.