Seeds of change: Coping with pandemic stress
The pressures of the pandemic could lead to a mental health crisis but it is possible to emerge renewed from the trauma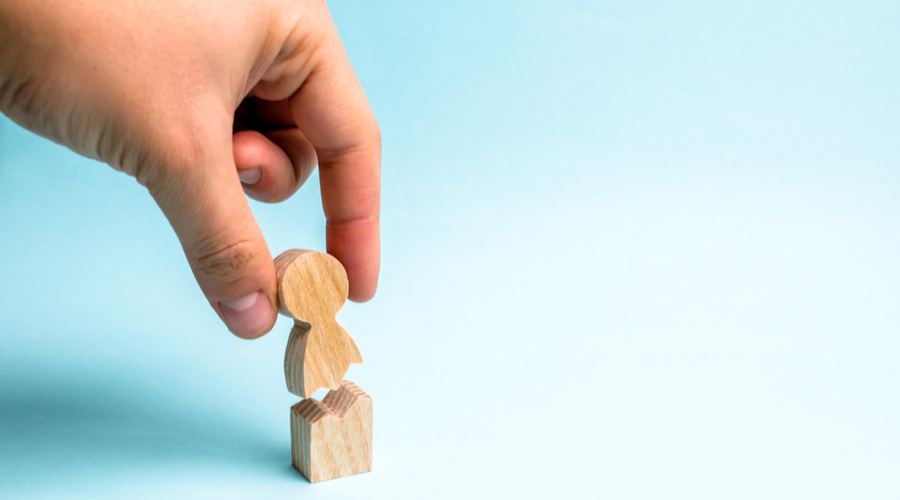 Some experts warn of a looming mental health crisis as people tackle the constant threat of potential death. (Representational image)
Shutterstock
---
Published 21.07.20, 09:59 PM
|
---
The Covid-19 pandemic is continuing to devastate millions with unexpected illness, debilitation or sudden death, job loss, financial insecurity, cancelled weddings, truncated relationships and postponed college admissions. Governments headed by narcissistic and sociopathic autocrats are making life even more miserable. Early estimates show that the graph of trauma, anxiety and depression is shooting up alongside the Covid spike.
Some experts warn of a looming mental health crisis — specifically, post-traumatic stress disorder (PTSD) — as people tackle the constant threat of potential death as well as the unraveling of life as they knew it. There is a new curve that needs to be flattened.
Not everyone responds to trauma the same way; a large section of people shows remarkable resilience and does not develop PTSD. Instead, psychological turmoil and trauma bring about post-traumatic growth (PTG) in them, a phenomenon first explained by US-based psychologists Richard Tedeschi and Lawrence Calhoun in the mid-1990s. These people don't take life for granted, they learn to value their relationships and live each day to the full.  

Trauma trigger
According to Tedeschi and Calhoun, nearly 50 per cent people experience PTG. Growth from trauma isn't unusual, Tedeschi, the professor emeritus at the University of North Carolina Charlotte and chair of the Boulder Crest Institute for Post-traumatic Growth in Bluemont, Virginia, US, said in an interview. "Studies support the notion that post-traumatic growth is common and universal across cultures. We're talking about a transformation — a challenge to people's core beliefs that causes them to become different than they were before," he said .
The Covid-19 pandemic may have all the ingredients to foster such growth. "We're still in the middle of this situation, and don't yet know what might happen but there will be challenges to people's lives," Tedeschi said. While those effects may be devastating, it's possible to emerge from such adversity a better person, he added.
Tedeschi and Calhoun's theory of PTG is based on studies that include the doctoral dissertation (later the book What Doesn't Kill Us) of psychologist Stephen Joseph. He interviewed the survivors of one of the worst maritime disasters in recent history in which 193 passengers died when a ferry travelling from England to Belgium capsized in 1987. Many of the 300 survivors suffered symptoms of PTSD — emotional detachment, difficulties with sleep and concentration. However, about 43 per cent reported surprising positive effects three years later. They said "their view of life had changed for the better."  

Personal growth
Tedeschi and Calhoun measured the experience in Post-traumatic Growth Inventory (PTGI) in the Journal of Traumatic Stress. They evaluated growth in five areas: appreciation of life, relating to others, personal strength, recognising new possibilities and spiritual change. It's not necessary or even typical to show change in all five areas. But growth in even one or two "can have a profound effect on a person's life," Tedeschi said.
What these psychologists call PTG is, however, a well-known and long-recognised phenomenon in religious traditions such as in Buddhism. Both Buddhist teachings and modern psychology agree that accepting and facing our fears, rather than avoiding them, is key to freeing ourselves from suffering.
Some experts say the evidence for PTG isn't as robust as it could be. They found that participants' self-reported perceived growth didn't align with actual growth as measured by the PTGI. And while actual growth was related to coping well, perceived growth was not, suggesting the construct may not fully reflect the way people are transformed by trauma.
Psychiatrist Dr Debanjan Banerjee of the National Institute of Mental Health and Neurosciences in Bangalore, says, "Both sides exist, it's not one or the other. PTG is an abstract concept and takes time. All forms of trauma, including PTSD, can eventually lead to optimism and growth, if managed well. However, the imminent and long-term mental health crisis is much beyond just trauma. In general, disorders might increase. The vulnerable groups will be disproportionately affected."

Together we win
While the pandemic will eventually resolve, any positive habits it inculcates in us will persist. "Collective effort has been the key to resilience during past pandemics and is all the more so at present. Helping others goes a long way towards collectivism and 'holding hands in humanity' can take us through this pandemic, generating hope and emotional bonding,"
Dr Banerjee says
In this crisis we can find many ordinary citizens feeling a sense of purpose, cooperation and a higher level of integration. These may just be the first new leaves being put out by PTG.