Caution against annual mammograms
US guidance on average-risk patients echoes Tata hospital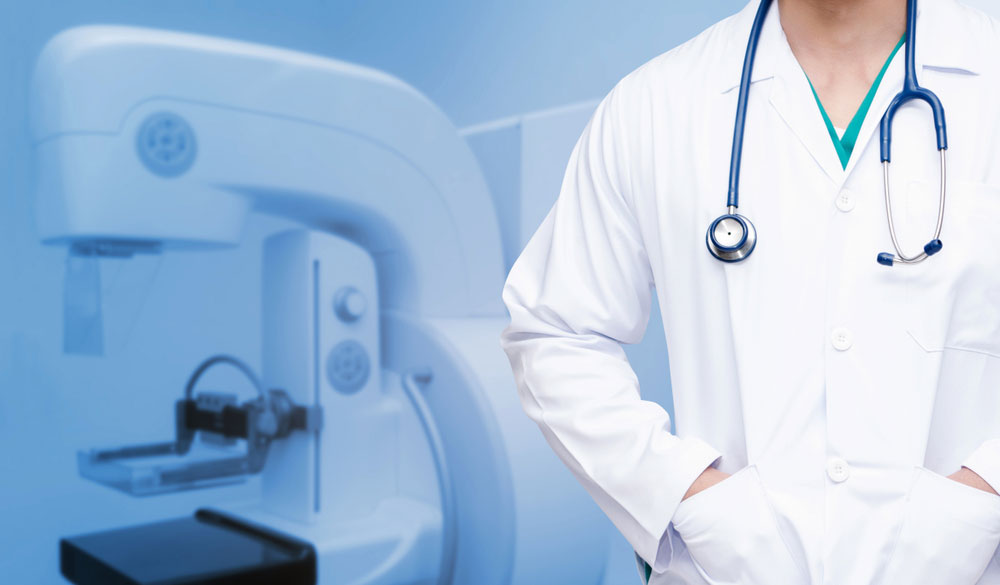 Potential harms of mammography outweigh its benefits in women aged between 40 years and 49 years
Picture by Shutterstock
---
New Delhi
|
Published 09.04.19, 08:51 AM
|
---
Annual mammography screening in average-risk women may result in more harm than screening every other year, the American College of Physicians said on Monday, echoing concerns expressed by sections of Indian oncologists over a decade ago.
The ACP in a new "evidence-based guidance statement" has recommended mammography once in two years for women between 50 and 74 years of age and cautioned that potential harms of mammography outweigh its benefits in women aged between 40 and 49.
The guidance statement does not apply to patients with prior abnormal screening results or to high-risk women such as those with a personal history of breast cancer or a genetic mutation known to increase the risk of breast cancer.
"Harms of breast cancer include overdiagnosis, overtreatment, false positive results, radiation exposure and radiation-associated breast cancer and breast cancer deaths as well as worry and distress from tests and procedures including breast biopsies," the ACP said.
The guidance statement published in the journal Annals of Internal Medicine has said medical evidence suggests that about 7 per cent of women screened annually receive a biopsy recommendation after a false positive compared to 4.8 per cent screened every other year.
The recommendations provide "clarity and simplicity amidst the chaos of diverging guidelines", physician-epidemiologist Joann Elmore and radiologist Christoph Lee at the University of Washington in the US wrote in a commentary in the journal.
The ACP guidelines come against the backdrop of growing pressure on women aged above 40 years, in many countries including India, to start annual breast screening with mammograms — diagnostic tests that expose breast tissues to X-rays.
Many Indian gynaecologists recommend women aged above 50 years to undergo an annual mammogram, citing guidelines from the American Cancer Society (ACS) which says women aged between 45 and 54 should get mammograms every year.
The ACS guidelines say women aged 40 to 44 should have the choice to start annual breast cancer screening if they wish to do so, while women aged 45 to 54 should get mammograms every year, and women 55 and older should switch to mammograms every two years or continue yearly screening.
The ACP guidelines have cautioned about overdiagnosis, saying about 20 per cent of women diagnosed with breast cancer are likely to be overdiagnosed and overtreated.
Overdiagnosis means a woman is diagnosed with a breast cancer that would not have made her sick or led to her death if not diagnosed or treated. "Therefore, finding this cancer is not of clinical benefit to the woman," the ACP said. Overdiagnosis and overtreatment challenge the concept that early detection of cancer always helps patients.
Senior oncologists at the Tata Memorial Centre, Mumbai, India's leading cancer hospital, have for about 15 years expressed similar concerns that annual and routine mammography carry the risks of overdiagnosis and overtreatment.
"The new (ACP) guidelines are exactly what we had proposed 15 years ago," Rajendra Badwe, a senior surgical oncologist and director of TMC, told The Telegraph.
An independent panel of experts in the US called the Preventive Services Task Force had in 2009 also recommended against routine mammography screening in women aged between 40 and 49 years and only biennial screening for women between 50 and 74 years.
Sections of physicians suspect that the idea that early detection always benefits patients as well as commercial considerations have contributed to recommendations for routine annual mammograms.