'Baffling' advisory on childbirth medicine
The November 6 advisory was sent to health officials in all states and Union Territories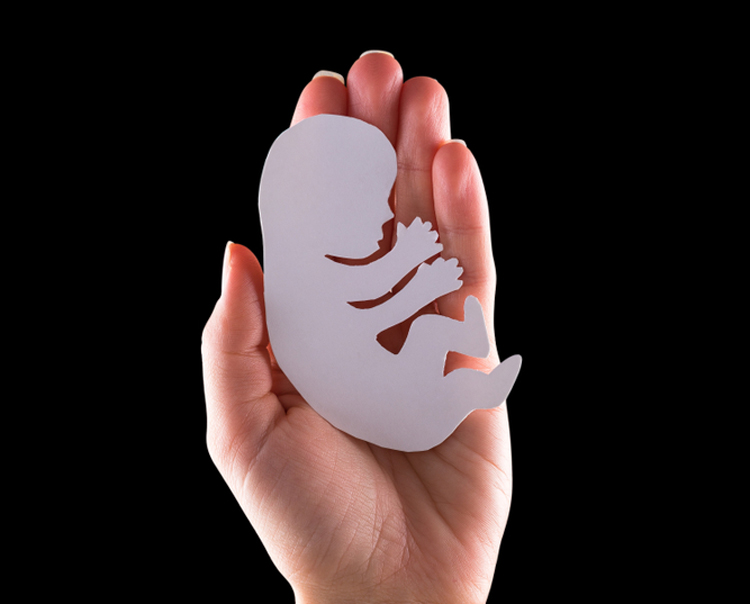 ---
---
An advisory from the health ministry to delay giving a potentially life-saving medicine to women after natural childbirth may increase their risk of dying from bleeding, maternal health specialists have warned, saying they are baffled by the recommendation.
The November 6 advisory sent to health officials in all states and Union Territories calls on obstetric staff to delay giving the drug called oxytocin until after the uterus has expelled the placenta, which could take five to 10 minutes after the baby's birth.
Senior obstetricians and maternal health experts have pointed out that the advisory deviates from the standard protocol of giving oxytocin to all women within a minute of her baby's birth as recommended by the World Health Organisation (WHO) and other obstetrics associations.
Oxytocin helps reduce post-partum bleeding, the leading cause of maternal deaths in India and other countries. Government figures released earlier this month indicate that around 31,000 women died annually from pregnancy-related causes between 2015 and 2017.
The advisory primarily advocates delayed cord clamping (DCC) — clamping and cutting of the umbilical cord to separate the baby from the placenta one to three minutes after birth — recommended by the WHO since October 2006 and practised in many countries, including India.
Multiple studies have established that DCC yields major benefits to the newborn, including lower rates of anaemia, sepsis and devastating intestinal inflammation.
While experts acknowledge the need for nationwide implementation of DCC, they are concerned that the advisory has also asked obstetric staff to refrain from giving oxytocin immediately after birth. "Oxytocin is given to the mother intramuscularly only after placental delivery," the advisory said.
"I find it unbelievable that a recommendation would call for delaying oxytocin," said Matthews Mathai, an obstetrician-gynaecologist and chair of maternal and newborn health at the Liverpool School of Tropical Medicine in the UK.
"This could potentially harm or kill mothers," Mathai, who had led the WHO effort in 2006 to develop guidelines to reduce post-partum haemorrhage, told The Telegraph.
The advisory sent to health mission directors across India has cited a study conducted in Dharampur, Gujarat, and Calcutta in 2018 and has described its recommendations as part of "best practices".
Senior neonatologist Arun Singh, who led the study, said the philosophy underlying the study and advisory sought to recognise childbirth as a natural physiological process and pull away from the current "overmedicated" approaches.
"Natural oxytocin, which the mother herself produces, is far superior to artificially injected oxytocin," Singh said. "Naturally produced oxytocin allows the upper part of the uterus to contract and facilitate natural expulsion of the placenta — most women do not need artificial oxytocin injections."
Singh and his colleagues in their study compared the oxygen saturation levels — a measure of well-being — in 170 babies managed through DCC and 178 babies who received early cord clamping.
Their study, published in May this year in the American Journal of Perinatology, reported that DCC babies had better oxygen saturation than babies managed through early cord clamping.
Singh said the protocol that the study assessed had been adopted across Gujarat and over 1,000 women had given birth. "We have absolutely no adverse reports," he said.
Both Singh and another study team member, Manoj Das, a child and public health expert in New Delhi, have claimed that several studies have shown that women do fine even when they do not receive oxytocin within one minute.
But a senior WHO official, asked to comment on the advisory, asserted that WHO guidelines, including the one that recommends oxytocin within a minute after delivery, are based on rigorous scientific assessments.
"Immediate oxytocin after birth has been proven as effective in reducing the risk of post-partum haemorrhage over and over again in many countries over many years," Ozge Tuncalp, a physician-epidemiologist at the WHO's department of reproductive health and research in Geneva, told this newspaper over the phone.
The latest version of the recommendations on uterotonics, including oxytocin, for the prevention of post-partum haemorrhage published in December 2018 relied on 196 studies involving over 135,559 women conducted across 53 high, low and middle-income countries, she said.
Mathai and other experts said the advisory raised the deeper question of how India made its health policies.
"Is a single study on 348 women enough to alter national policy and turn away from globally accepted protocols?" asked Subhasri B., an obstetrician-gynaecologist with CommonHealth, a health group engaged in maternal and newborn health.
"Delaying oxytocin until the placenta comes out on its own could put the woman at risk of torrential life-threatening bleeding," she said.
The injected oxytocin induces contractions of the uterine muscles allowing the placenta to shear off the wall of the uterus while closing the blood vessels that open up as the placenta separates. This lowers the risk of bleeding.
The advisory has triggered surprised exchanges on medical WhatsApp groups.
"Maternal mortality has declined over the years, but delays in giving oxytocin could once again drive up maternal mortality rates," said Sunil Kaul, a public health specialist with The Action Northeast Trust in Bongaigaon, Assam.
Doctors warn that even a 10-minute delay in the oxytocin injection could be life-threatening for women, particularly in India with high maternal anaemia levels, a risk factor for post-partum bleeding.
Even doctors willing to delay or avoid oxytocin in favour of a pure natural birth said they would not support nationwide implementation of such a policy.
Evita Fernandez, a senor obstetrician in Hyderabad who has spearheaded a professional midwifery services campaign, said a delayed oxytocin injection would be justified only in women who were likely to be the least at risk of post-partum bleeding. "I would be deeply uncomfortable if such a policy is rolled out for all childbirths," she said.