Mask-up! Gentle ticking off for Ronaldo
Star 'spectator' reminded of face cover at Portugal game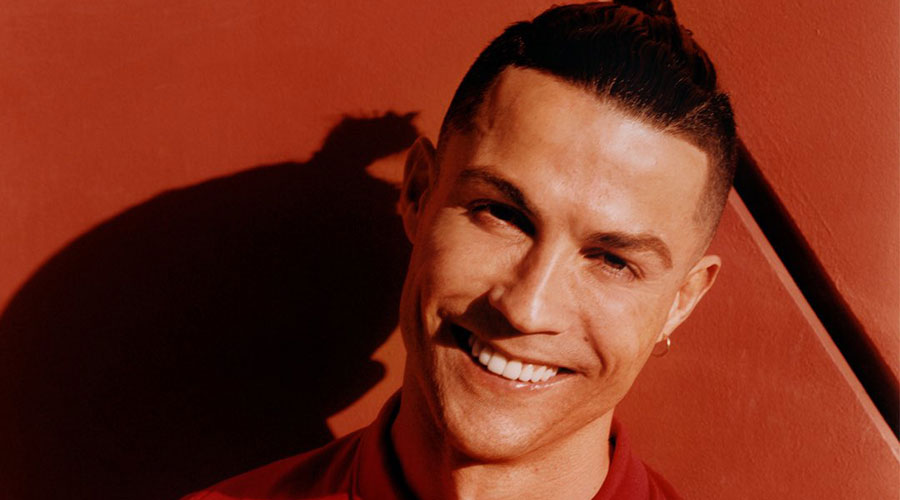 ---
|
Porto
|
Published 07.09.20, 03:56 AM
---
Five-time Ballon d'Or winner, global superstar, one of the greatest — and richest — footballers in the history of the game. Cristiano Ronaldo is all that and more, yet the grim reality of the times caught up with him as the Portugal captain, stuck on 99 international goals, earned a reprimand on Saturday for not having worn the humble face mask.
The Juventus star was ruled out of defending champions Portugal's 4-1 win over World Cup runners-up Croatia in a Nations League match in Porto after suffering a painful toe infection.
Ronaldo had to watch the game from the empty stands, with the cameras predictably focusing on him frequently over the course of the fixture.
But during the match, the 35-year-old looked somewhat puzzled when a health official possibly deployed precisely for such oversight on part of the few present approached the footballer to tell him to put on a face-covering.
Ronaldo hesitated for a moment but then he duly obliged and wore the mask that had presumably been provided to him and which he had kept by his side.
The lady official politely waited but did not budge until he had put on the mask. Once he had done so, she glanced to see if he had done so properly, gave him a nod in acknowledgement, turned and left.
From thereon, for the entire duration of the match, the superstar kept his mask on.
Fernando Santos' side though managed quite well despite the absence of their talisman. Manchester City defender Joao Cancelo opened the scoring with a stunning left-footed strike, before Wolves' Diogo Jota, Joao Felix of Atletico Madrid and Eintracht Frankfurt's Andre Silva all found the net. Dinamo Zagreb forward Bruno Petkovic pulled one back for Croatia.
Santos suggested Ronaldo would be missing the match against Sweden on Tuesday as well. "I am very doubtful that he will be 100 per cent OK," he said.
Missing both games would cause great frustration for Ronaldo as he continues to stay patient in a bid to reach 100 international goals.
Owing to the pandemic-forced disruptions, Ronaldo has been stuck on 99 goals for 10 months. The current international break on the eve of the new season has provided him with the first opportunity to reach a century of strikes for Portugal.
His 99th goal came against Luxembourg in a 2-0 Euro 2020 qualifying win on November 17 last year.
Portugal won the Nations League in 2018-19 with Ronaldo playing a key role, scoring a hat-trick in the 3-1 semi-final victory over Switzerland. In the final, Portugal beat The Netherlands 1-0 thanks to a goal from Valencia winger Gonçalo Guedes.