Yarrow Cheney: A giant in the world of animation
'Every field is difficult and art is no exception. It takes a lot of bad drawings, until you find a good drawing'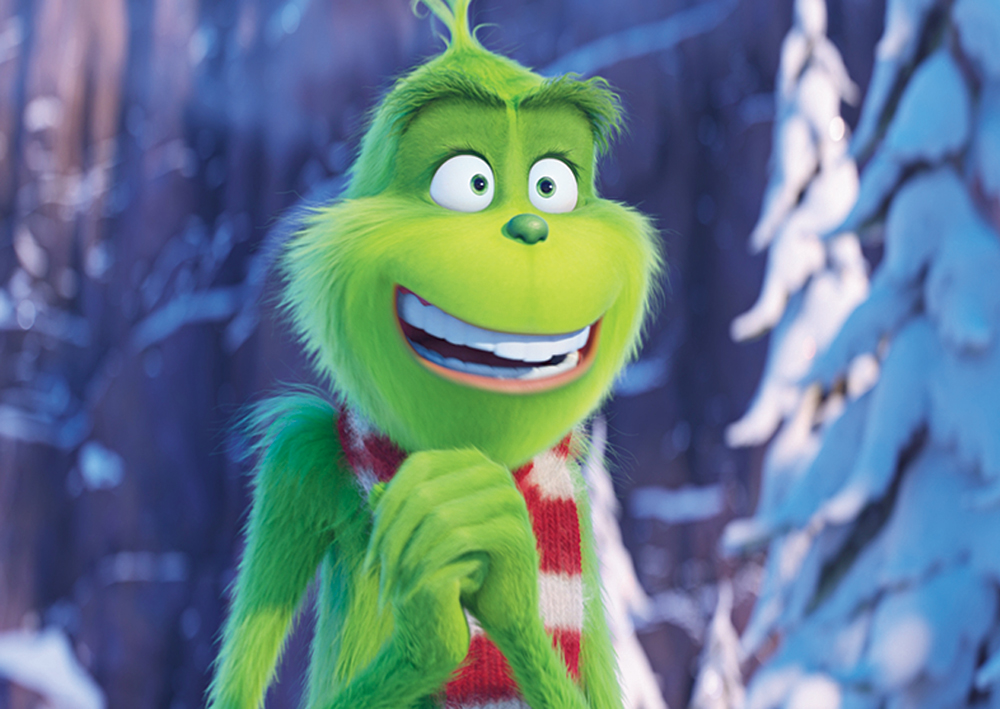 ---
---
Yarrow Cheney is a giant in the world of animation. After decades of landmark work in the field of animation — his notable work as a production designer includes films like the Despicable Me titles — he co-directed The Secret Life of Pets in 2016 to tremendous success and also Dr Seuss' The Grinch in 2018. With The Grinch set to premiere on Indian TV (Sunday, December 22 at 1pm and 9pm on Sony PIX), The Telegraph chatted with Cheney on the inspiration behind the film and his advice to animation aspirants.
Was there a starting point that made you want to adapt the Dr Seuss short story into a full-length animated film?
I personally liked the opportunity to work on The Grinch. It was a story that I grew up with. I grew up with Dr. Seuss's book and then also in America, there was a 2D animated Grinch special that ran out on television every year during the holidays that I just loved. It was really inspirational for me as an artist.
I think there was an affection for the character and for the story. For all of us, as filmmakers, what we saw in this film was this wonderful character who we can all relate to. He was a broken character that finds exemption, acceptance and redemption and there's a timeless and very human, personal aspect to the story that drew us.
How did you navigate the thin line between retaining the spirit of a story written in the 1950s and yet adapt it to make it relevant for today's audiences?
It's definitely a story that we tried to make relatable to today's audience because there's a little bit of Grinch in all of us at times. There are different characters in the film and the one who is sort of the optimistic person wants to give to other people rather than hide himself away from the world, like the Grinch says.
There are fundamental and timeless parts of the story that Dr Seuss wrote that we really tried to use as a starting point. We really wanted it to be true to the original book and the story that he wrote and drew. We used that as the signpost for the story. All the things that he put together, we used as our foundation and tried to be true to those. And I think because of that, the story really resonated with so many people. It was really our job to not contradict that but to really try to bring that out as much as possible.
What would you pick as your biggest achievements in the field of animation so far?
It's difficult to show one big achievement. I think my career has been a lot of little achievements. I think one of the biggest achievements for me was out in school. I was working on my first animated film and I felt like, 'Wow, that's amazing'. Then came the first time I production-designed a film. And the first time my wife and I had a little animation studio years and years ago. And that was an achievement. I think, I've been very lucky and very, very fortunate to have lots of little achievements and I guess a lot of failures also. It's not that you are sort of going for that one big thing. It's more like you work at it and you get little successes.
What spurred your interest in animation and what would your advice be to someone who has the talent but not the avenues to make it in this industry?
I always wanted to work in an artistic field. I grew up drawing and painting and was very fortunate to have a family that helped me and supported me in drawing and creating art and living a creative life. So I would say to anybody out there who feels like that, whether they're young or old, one of the biggest things you can do is believe that you can do it because it's a very tough field. Every field is difficult and art is no exception. It takes a lot of work… it takes a lot of bad drawings, until you find a good drawing.
I think creative people get discouraged. What I would say to those people is to keep doing it. If you love it, if you really think that this is something that would bring you joy and that you can contribute to the world in this way, it's like nothing else.
It's like sports. If you want to be a great athlete, you just got to keep practising and practising. Playing music is the same way. If you have to play violin, you got to keep practising and play a lot of really bad songs before you take good ones.
Are you aware of the Indian animation scene?
Honestly, I haven't really watched any Indian animated film. I'm so sorry to say that I really haven't. I think that is terrible. Sorry! But this inspires me to explore it.