Olivia De Havilland, one of the last greats of the Golden Age of Hollywood Cinema, passed away on Sunday
Spotlighting the stellar parts that earned her five Oscar nominations, and two statuettes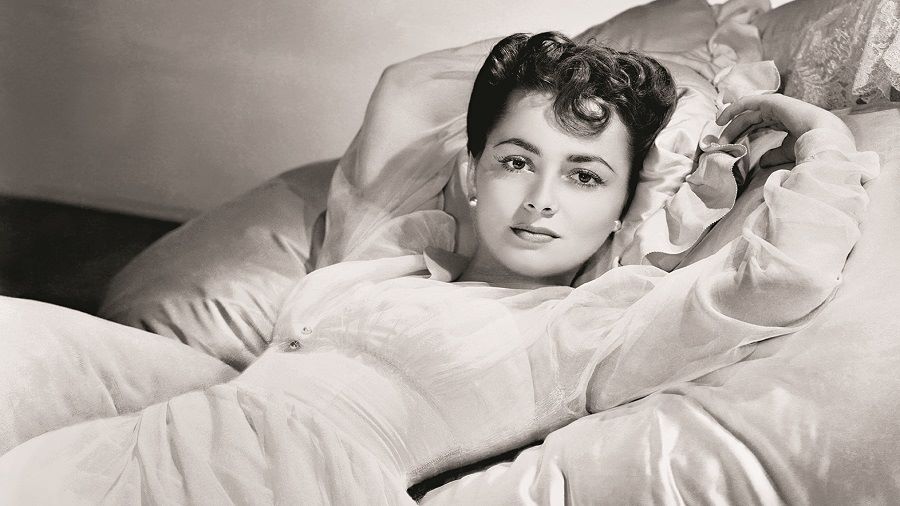 ---
---
Gone with the Wind
The most watched and perhaps, for many generations, the most well-known of Olivia de Havilland's films is this Victor Fleming-directed classic that brought Margaret Mitchell's seminal work to the big screen. A lot of eyes may have been on Clark Gable and Vivien Leigh, but it was De Havilland who excelled as the quiet and resilient Melanie Hamilton. Though De Havilland was under contract with Warner Bros, David O. Selznick, the producer of Gone with the Wind, was hell bent on casting her as Melanie, with the actress, who had read the book, also reportedly keen on playing the part. "Melanie was someone different. She had very deeply feminine qualities ... that I felt were very endangered at that time, and they are from generation to generation, and that somehow they should be kept alive, and... that's why I wanted to interpret her role," the actress had said in a later interview.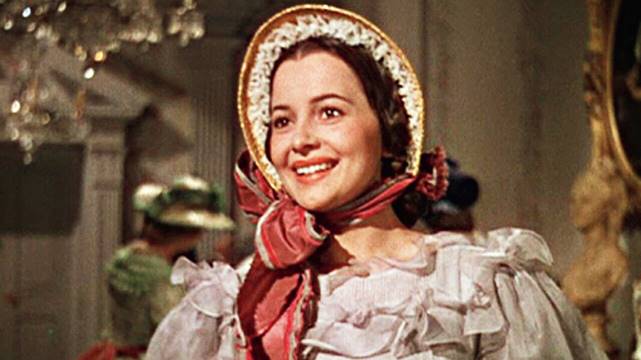 De Havilland was signed on just weeks before the film went on the floors. When it released, she not only earned an Oscar nomination for Best Supporting Actress (many said she should have won), but also high praise. The New York Times, among many others, wrote: "Melanie is a gracious, dignified, tender gem of characterisation".
To Each His Own
This 1946 film won Olivia de Havilland her first of two Academy Awards. Telling the story of a woman who bears a child out of wedlock and has to give him up (the film was remade as the Rajesh Khanna-Sharmila Tagore starrer Aradhana), To Each His Own may have been soppy and soapy in parts, but there was no doubt about the fact that it was an impressive central act from De Havilland — travelling the spectrum from a young girl eager in love to a brusque woman battered by circumstances — that elevated the film by several notches, with Variety saying that "her performance doesn't miss a beat".
The Heiress
De Havilland earned her second Oscar three years later for this William Wyler period drama that featured her in the part of a naive young woman who falls in love with a man (played by Montgomery Clift) against the will of her emotionally abusive father. De Havilland — by then known as an actress who could pull off many a tricky part with ease — inhabited the part of Catherine Sloper both physically and psychologically, carefully crafting gestures and impressions (a timid voice, nervous hands, downcast eyes) to depict a submissive young woman.
The Snake Pit
One of the first films to attempt a realistic portrayal of mental illness, The Snake Pit had De Havilland stretching herself to her limits to play a woman who is placed in a mental institution to help her cope with a nervous breakdown. Playing Virginia Cunningham involved losing a lot of weight to gain a gaunt appearance, as well conveying her mental angusih by physically transforming herself with a furrowed brow and a grimacing face.
De Havilland, notching up an Oscar nomination for the part later said, "What struck me most of all was the fact that she was rather likable and appealing. It hadn't occurred to me before that a mental patient could be appealing and it was that that gave me the key to the performance."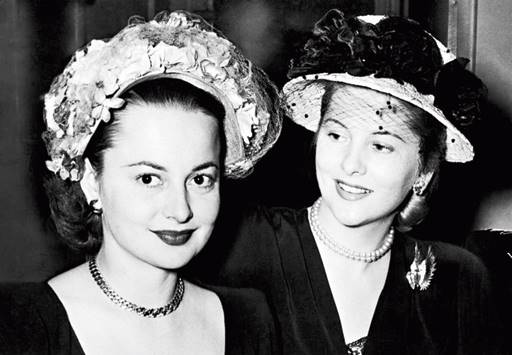 Hold back the Dawn
Earning her a Best Actress Oscar nomination was this romantic drama where she transitioned to playing a shy small-town teacher whose life takes a turn when she meets a sophisticated gigolo (played by Charles Boyer) and falls in love with him. The New York Times wrote that the actress "plays the school teacher as a woman with romantic fancies whose honesty and pride are her own — and the film's — chief support".
De Havilland didn't win an Oscar, losing out to her own sister Joan Fontaine for Alfred Hitchcock's Suspicion.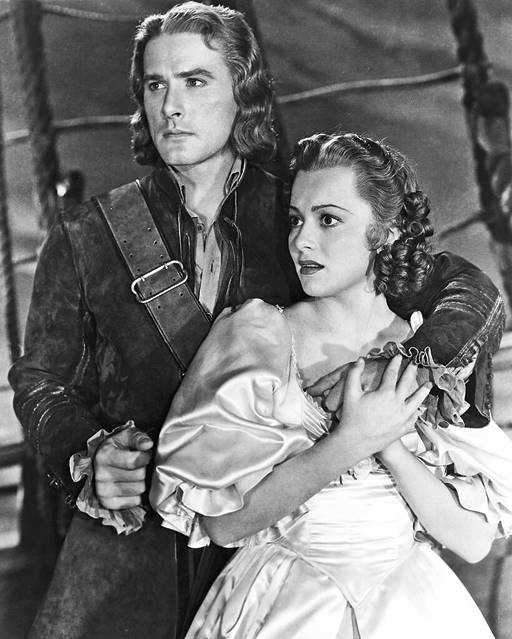 Her other notable films
Captain Blood: The 1935 film brought Errol Flynn and Olivia de Havilland together for their first of many memorable outings. She played Arabella Bishop, a feisty young woman who is willing to pull out all the stops to fight for what she wants. The crackling chemistry between Flynn and Havilland buoyed the film and led to seven more collaborations.
The Adventures of Robin Hood: Playing Maid Marian to Errol Flynn's Robin Hood, De Havilland made the character a combination of beauty and spirit, matching the swashbuckling Flynn beat for beat. Widely regarded as one of the enduring classics, The Adventures of Robin Hood cemented Flynn and De Havilland's screen chemistry.
Know her
Her mother named her Olivia after William Shakespeare's romantic heroine in Twelfth Night.
At age nine, she 'made' a will in which she stated, "I bequeath all my beauty to my younger sister Joan [Joan Fontaine], since she has none". Relations between the sisters were always strained, which got worse after they were both nominated for Best Actress Oscars in the same year.
She was hailed for her court victory against Warner Bros in the 1940s, which gave more freedom for actors who were contract-bound by the giant production studio. It became known as the "De Havilland decision".
Havilland turned down the role of Blanche DuBois in A Streetcar Named Desire, reportedly saying that "a lady just doesn't say or do those things on the screen".